Insights > Power Principles: A Conversation with Kim Welch
Power Principles: A Conversation with Kim Welch
06/02/2017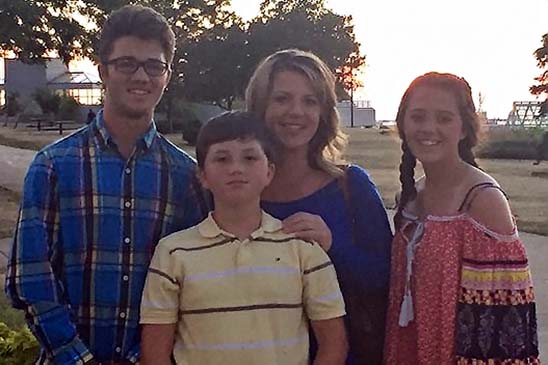 Kim Welch is a project manager at Entergy Nuclear headquarters in Jackson, Mississippi, and has been with the Entergy family for five years.
What's your power principle at work? My power principle is to always be a team player and promote teamwork. The success of a team is dependent on many factors ─ effective communication, trust, honesty and respect. My team is more than just the individuals I know and work with. My team is the organization in its entirety, so it's my goal to be a team player in any endeavor. I work with the mindset that my successes and failures, both big and small, not only matter to me, but contribute to team effectiveness.
What motivates you to live and work safely? Multiple influences motivate me to live and work safely, including lessons learned from past experiences of my own and others. I realize that my actions to live and work safely are important not only to me, but to my family as well as my organization. 
How do you balance work and family life? As a single mom, balancing work and my family is probably one of the more challenging aspects of my life. Success requires hard work and dedication and is something I desire both professionally and personally. At times when I have fallen short in an area, I have to reflect and regroup. I've been fortunate throughout my career to have understanding and supportive leadership that provides me with both mentoring and encouragement. I've also come to realize that I can't do everything all of the time, so I have to be strategic when prioritizing projects and tasks.
How did you first learn about Entergy? I first learned about Entergy while working as a supplemental employee at Grand Gulf Nuclear Station in 2012, during the extended power uprate refueling outage.
What do you want others to know about Entergy? Entergy is a respectable corporation that makes stakeholders' best interests their top priority. I love the continuous community engagement and outreach Entergy provides across its multiple locations. While the company is quite large, I still feel the sense of unity and pride that can often be lost within an organization of this size. I am honored to be a part of the Entergy family. 
Would you like to join Kim as she powers lives for customers in the Southeast? Check out career opportunities with Entergy! You can also keep up with Entergy career opportunities by following us on LinkedIn!
---