Insights > Quick's Bot Victory Benefits Entergy's The Power to Care
Quick's Bot Victory Benefits Entergy's The Power to Care
06/13/2019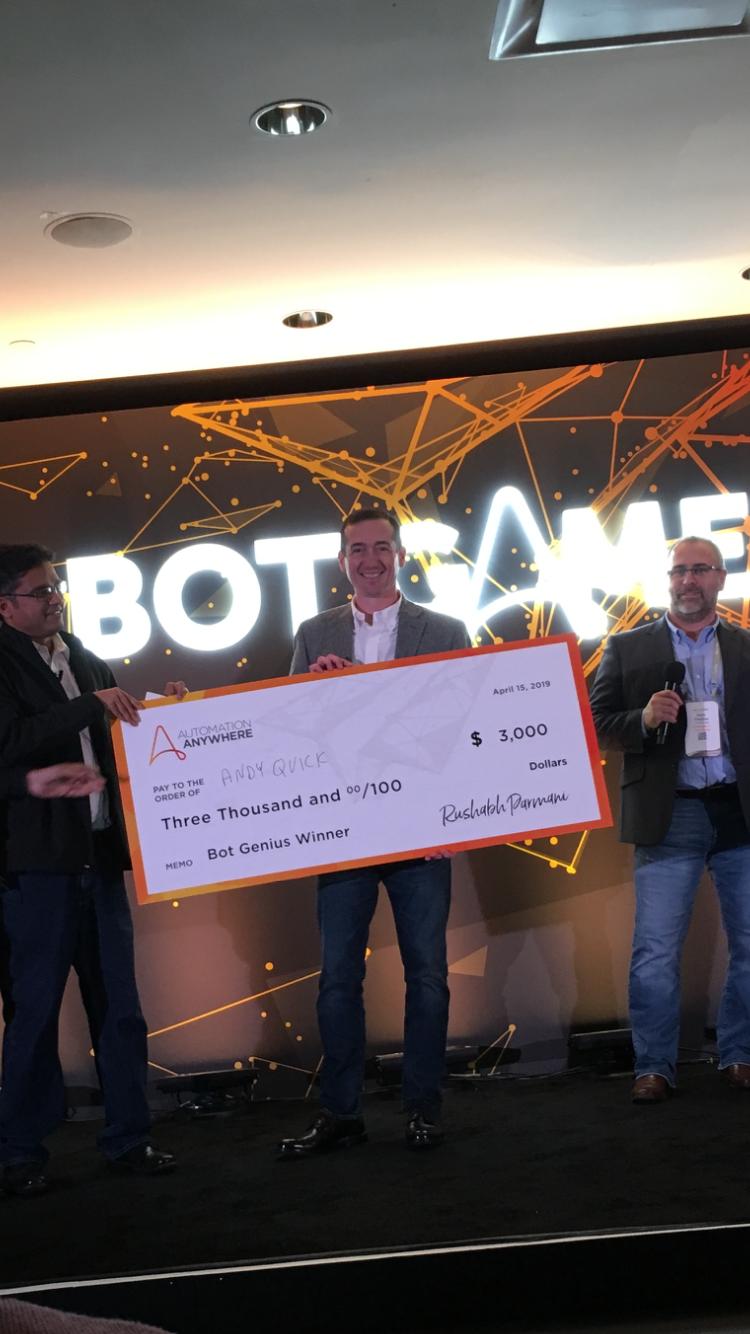 Another sweet victory, congratulations and a huge thank you to Entergy's Andy Quick, advisor, process improvement, and automation lead for finance and human resources. He won third place in the Bot Genius competition and donated the $3,000 win to Entergy's The Power to Care program in April.
 After winning first place at Automation Anywhere's first-ever Bot Genius competition last year, Quick didn't hesitate to participate in this year's competition. He also didn't hesitate to share his success with Entergy and its customers.
 "Entergy invested heavily in the automation program, including providing significant training, and without this investment I wouldn't know how to create a bot," said Quick. "There was no doubt in my mind that I wanted to return the favor and support our initiatives by helping our low-income customers."
Quick took home the award for FinBot, a digital and interactive worker that responds to short cycle and specified financial requests from employees. His bot was one of four selected, among dozens, by Automation Anywhere judges before the competition and judged by audience participation at the event.
In addition to the competition, he participated in Automation Anywhere's Imagine conference and presented on change management. He plans to teach a class on bot development at Tulane University this summer.
The Power to Care provides utility bill-payment assistance for qualifying low-income elderly and disabled customers. Entergy shareholders double the impact of contributions by matching all donations, up to $500,000.
---