Insights > A Resilient System: Entergy Gas Stands Strong After Hurricane Ida
A Resilient System: Entergy Gas Stands Strong After Hurricane Ida
09/27/2021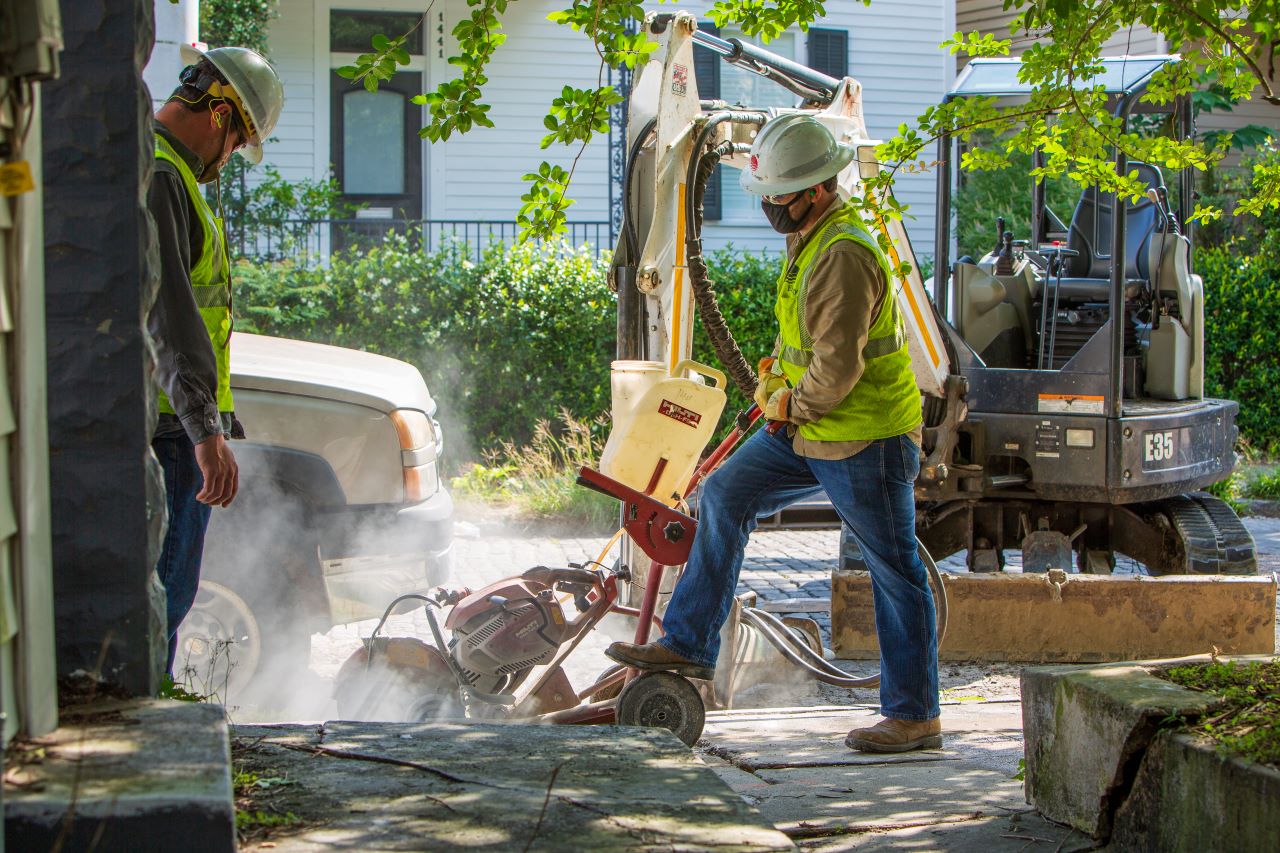 Entergy prepares for severe weather all year-round. When a storm strikes, the company's storm teams work together to restore power and to keep the gas safely flowing.
When Hurricane Ida's catastrophic and damaging winds left more than 900,000 customers without power across southeast Louisiana, Entergy Gas customers in New Orleans and Baton Rouge were able to use an alternative means to power their needs.
"Before a storm comes our way, we assess our gas systems for supply availability and redundancy," said Tad Patella, Entergy's director of gas operations. "After Hurricane Ida passed, our customers were able to rely on our gas system without limitations or supply constraints."
The gas system played a quiet, yet significant role in helping the New Orleans Power Station bring first lights to New Orleans East. Once repairs began on Entergy's distribution system, NOPS delivered power to light nearly 8,000 residential and critical business customers within three days of Hurricane Ida's passing.
New Orleans Sewerage and Water Board also was able to self-generate electricity by connecting their generators to Entergy's gas supply.
The system's ability to sustain the hurricane was, in part, due to the Natural Gas System Post-Katrina Rebuild and the Baton Rouge Natural Gas Infrastructure Replacement Program.
"For years, we have systematically invested and successfully executed our infrastructure replacement programs to make our systems more resilient," Patella continued. "I am proud of the Entergy gas team and of everyone who supported and operated our system to ensure we performed at a premiere level to power customers after Ida."
Entergy New Orleans began rebuilding its gas system after it was overwhelmed by Hurricane Katrina's floodwaters. Since then, most of the company's low-pressure system has upgraded to a more modern high-pressure system. These upgrades made for better reliability, safety and protection against storms and flooding.
In Baton Rouge, Entergy is continuing to remove aged pipe infrastructure and replace it with modern pipe materials to enhance the safety and reliability of the natural gas system.
The New Orleans gas replacement infrastructure program is expected to be completed by 2026 and the Baton Rouge natural gas infrastructure replacement program is expected to be completed by 2024.
Gas Safety
Customers should always stay alert for natural gas leaks. If you smell gas or hear a blowing or hissing noise, open a window and leave the area immediately. Do not use an open flame, operate electrical switches, use telephones (corded or mobile) or other electronic devices. Call the gas company from a nearby building and don't re-enter until it's safe to do so. More gas safety tips are available here.
Additionally, customers who choose to use a generator should always use portable electric generators in accordance with the manufacturer's instructions. Visit Entergy's Generator Safety webpage for more tips.
---