Insights > Ten Young Scholars Receive Oscar Washington Scholarships
Ten Young Scholars Receive Oscar Washington Scholarships
06/13/2019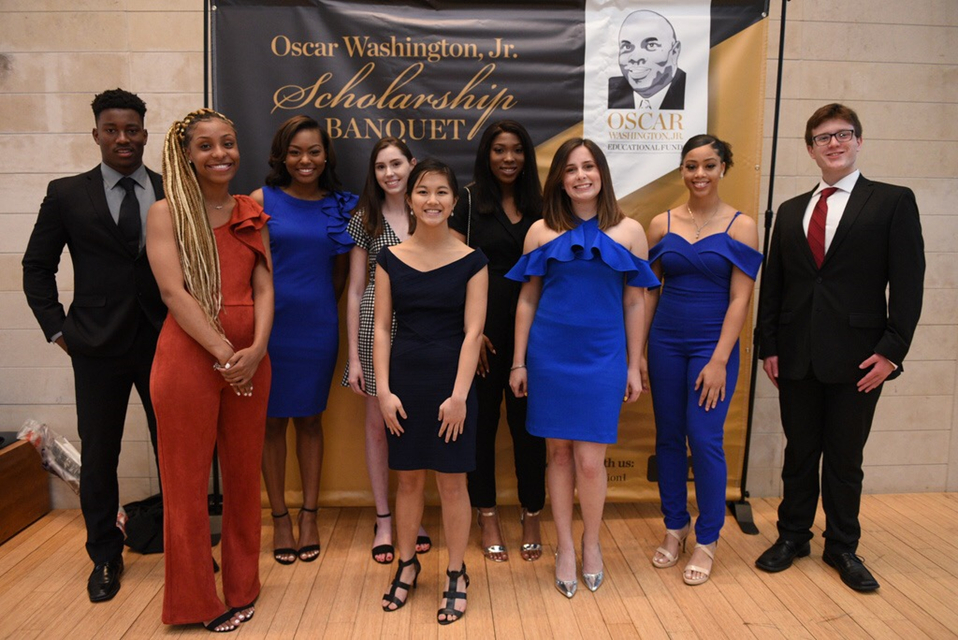 The Oscar Washington Jr. Educational Fund Scholarship awarded 10 $1,000 scholarships to college-bound high school students during a spring ceremony in the Great Hall of the William J. Clinton Presidential Library in Little Rock.
The scholarships are in memory of Oscar Washington Jr., who at the time of his death in 2017 was vice president of customer service for Entergy Arkansas, where he worked for 26 years. Washington also served as a captain in the Arkansas Army National Guard, was a certified public accountant, held a master's degree in business and was an entrepreneur.
"This scholarship was founded because Oscar was passionate about education and helping young people find success in life," said Judge Mark Leverett, who chairs the OWJEF committee. "Our committee is happy to work alongside Oscar's wife, Doris, and their two daughters, Stephanie and Sydnie, to honor Oscar's memory in a way that will benefit generations into the future."
Scholarships were awarded to students pursuing degrees at four-year colleges and were based on academic achievement, financial need and volunteer service. Each recipient also was presented a Samsung tablet from Verizon.
Keith Jackson, a Parkview High School graduate who played football for the Philadelphia Eagles, Miami Dolphins and Green Bay Packers, was the keynote speaker during the scholarship presentation. His non-profit, P.A.R.K. (Positive Atmosphere Reaches Kids), was founded in 1992 to help high-risk students graduate from high school and attend college.
For more information about the scholarship program, visit owjscholarship.com.
---