Insights > Thanking and Giving: Continuing a Legacy of Advocacy
Thanking and Giving: Continuing a Legacy of Advocacy
06/25/2018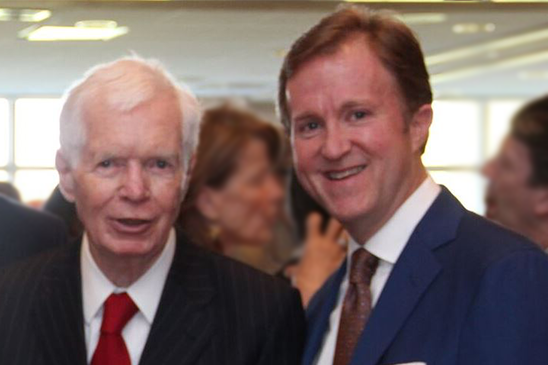 Entergy Mississippi recently helped sponsor an event recognizing the contributions of retired U.S. Senator Thad Cochran (R-MS) while also boosting an organization aimed at making Mississippi a better place to live.
Cochran, who served the State of Mississippi for 45 years, championed many of the programs and initiatives Entergy supports through stakeholder engagement and community advocacy:
Safe, reliable, affordable energy.
Programs helping those in need, including the Low Income Home Energy Assistance Program.
Policies that help Mississippi businesses grow and hire more Mississippians.
Legislation that provided relief to our communities and businesses after Hurricane Katrina devastated Mississippi.
When it comes to charity, Mississippi ranks as one of the most generous states in the nation. In keeping with this legacy and his own commitment to serving Mississippians, Cochran directed proceeds from his retirement celebration to Extra Table Foundation, an organization Entergy is proud to support because of the critical service it provides to Mississippians who need it most.
Extra Table was founded by Mississippi restaurateur Robert St. John as a non-profit organization with a mission to supply healthy food in bulk to Mississippi food pantries and soup kitchens. Mississippi is home to the nation's largest number of documented food insecure individuals – a staggering 21.8 percent. Extra Table Foundation ensures the sustainability and growth potential of the organization by providing administrative support.
Entergy supports Extra Table because:
Our company's health is directly tied to the health of our communities.
It's the right thing to do.
We know that Mississippi cannot prosper if food, education and other basic needs of residents are not being met.
We also know that our service to Mississippians reaches far beyond the electricity we deliver. Our commitment is to not only power homes and businesses but to also power life.
If you would like to help move Mississippi forward by ensuring no Mississippian goes hungry, visit http://extratable.org/donate/ or call Extra Table, 601-447-4667.
---