Insights > Three Entergy Leaders Included on Black Enterprise's 2017 List of Most Powerful Executives
Three Entergy Leaders Included on Black Enterprise's 2017 List of Most Powerful Executives
12/10/2017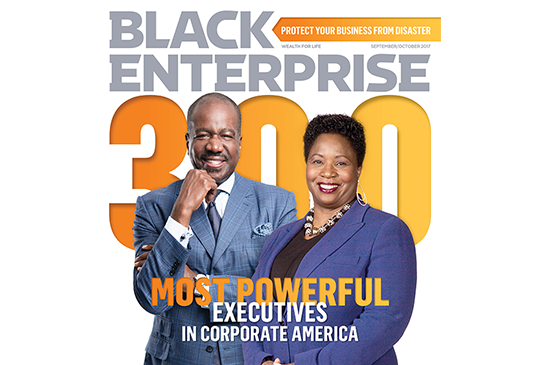 Three Entergy executives have been named to Black Enterprise magazine's 2017 300 Most Powerful Executives in Corporate America list: Rod West, utility operations group president, Marcus Brown, executive vice president and general counsel, and Charles Rice, president and CEO of Entergy New Orleans.
This is the first time Brown and Rice have been appeared on the list, which recognizes the most influential and most transformative African-American executives. West was first named to the annual list in 2012.  
To compile this year's list, Black Enterprise reviewed more than 1,400 companies with gross revenues of at least $1 billion and significant U.S. operations, looking for top executives who have a direct role in ensuring their companies are market leaders through revenue generation, profitability, market share and strategic development.
"I am proud that Black Enterprise has recognized Rod, Marcus and Charles for their stellar leadership and contributions to our company and communities," said Leo Denault, chairman and CEO of Entergy Corporation.
Creating a diverse and inclusive workplace is one of Entergy's shared values, which we achieve through effective teamwork and inclusion and by recognizing diversity as a business imperative that helps us achieve business results. Our efforts have not gone unnoticed. For example:
Black Enterprise magazine has recognized Entergy as one of its best companies for diversity for three consecutive years (2014, 2015 and 2016).
Entergy's Employee Resource Groups rank 15th among the Association of ERGs & Councils' 2017's top 25 U.S. employee and business resource groups and diversity councils.
Entergy's 2017 Disability Equality Index score of 90 has classified the company as one of the best places to work for people with disabilities.
In 2017 Entergy was named for a second straight year by the Women's Business Enterprise National Council to the list of America's Top Corporations for Women's Business Enterprises.
In addition, we invest in relationships with diverse suppliers, support multiple diversity and inclusion councils, employee resource groups and other affinity organizations, require diversity and inclusion training for all employees and leadership, and employ recruiting strategies and outreach to diverse populations.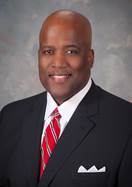 Rod West                 Marcus Brown            Charles Rice
To learn more about Entergy's Diversity and Inclusion practices, please click here.
To see the full list from Black Enterprise Magazine, please click here.
---