Insights > Transmission Employees Plug-in to Future of Industry
Transmission Employees Plug-in to Future of Industry
02/20/2018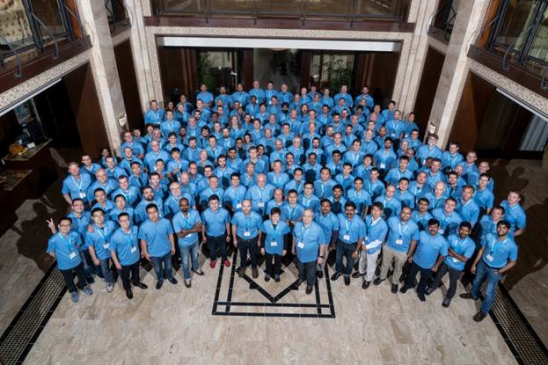 Late in 2017, Entergy and Utility Communication Architecture International hosted the first North American plug fest, a transmission system integration conference, in New Orleans.
The testing and training event's nickname reflects learning opportunities around how different digital devices all plug into a network to communicate. The plug fest drew more than 200 representatives of 45 companies from approximately 14 countries. Since 2011, this event has been held in Europe.
The focus of the event was to ensure secure and reliable communication to support new technology such as distribution energy resources, electric vehicle charging, battery storage and more. These new tools are rapidly integrating to the power grid, and interoperability between all devices is a must in order for devices and systems to effectively function and communicate with each other.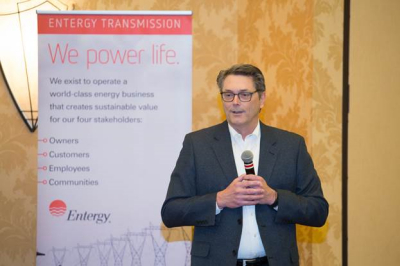 Mark McCulla, vice president of transmission operations, was a keynote presenter for the event. 
The objectives of the plug fest were:
1. Test the interoperability of protective devices such as relays, switches and merging units.
2.
Evaluate cyber security requirements and applications to protective devices and the grid.
3.
Serve as an international event to gather industry feedback on the
International Electrotechnical Commission's
61850 requirement. The requirement is a standard for configuring substation devices to communicate with each other. 
4.
Share success experiences.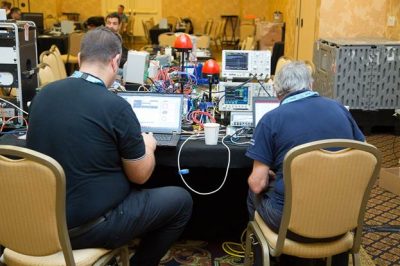 Plug fest findings are assisting the power industry on speeding up the implementation of a fully connected grid and also allowing flexibility to deploy emerging technology.
Entergy is a leader in evaluating the IEC 61850 standard, having piloted a multivendor protective device system in a substation in New Orleans' Joliet Substation. Currently, the Entergy 61850 team is designing a green field digital substation at the company's Culicchia facility in New Orleans East. There, all the substation breakers will communicate via fiber instead of conventional copper wires.
Using fiber will speed up disaster recovery time, since replacing fiber optic cable will help restoration crews cut the time of replacing copper wire nearly in half. Fiber will also improve the safety of substations through fewer energized conductors. Less copper also means less risk of damage to Entergy facilities, as copper is a common target for thievery. Implementation of the green field project will begin in 2018. 
The implementation of IEC 61850 could also reduce operation and maintenance costs since the protective system is smarter and leaner:
Self-monitored system that can perform predictive maintenance – addressing the potential problem before it happens and providing the appropriate notifications.
IEC 61850 testing and simulation features enable fast and safe isolation and testing of protection functions.   
Digital system diagnostic and configuration changes could be performed remotely due to minimal wiring of the protective system.
---