Insights > Travis Dyer wins over customers, is named Lineman of the Game
Travis Dyer wins over customers, is named Lineman of the Game
09/28/2023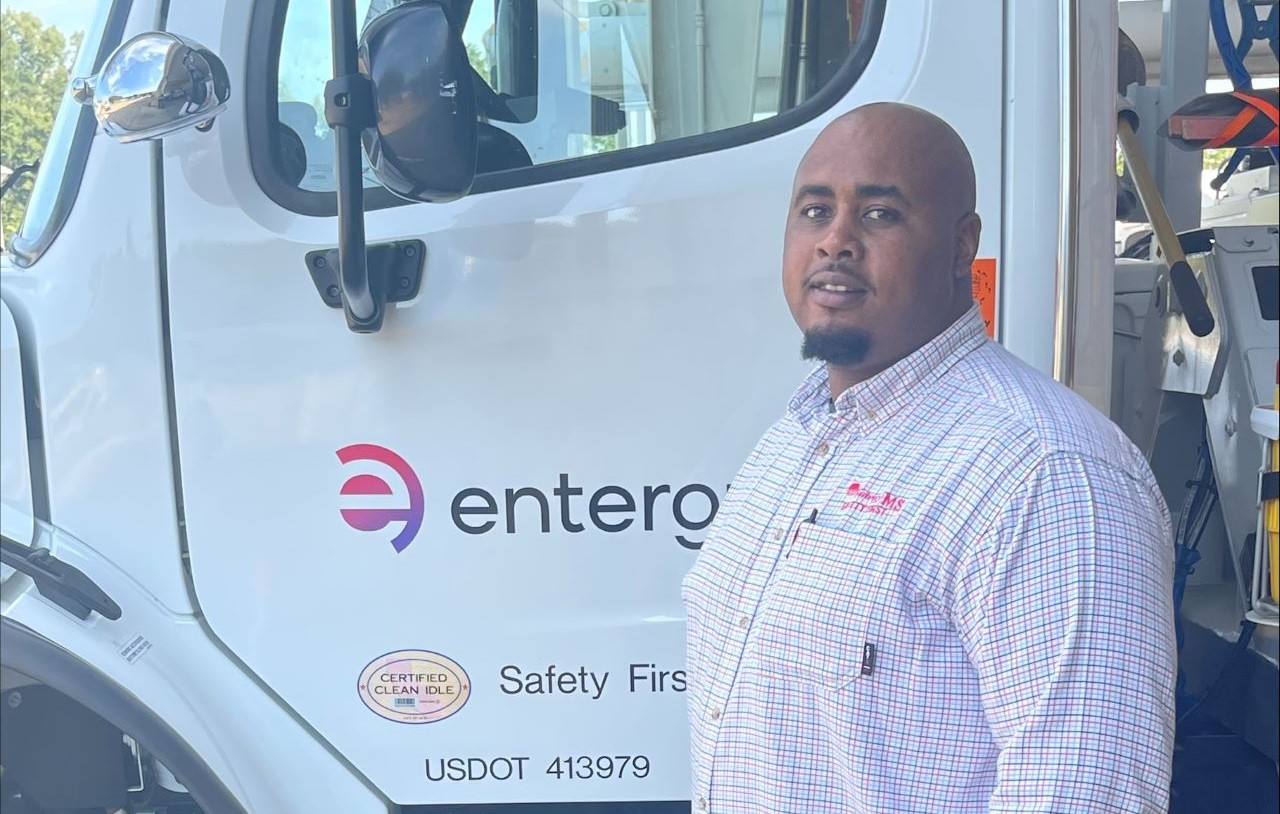 Travis Dyer recalls seeing Entergy trucks riding through the streets of his hometown of Roxie, Mississippi as a kid. Then, he wondered what it was like working on the equipment and responding after storms. Now, he knows prioritizing safety is the only way to get it done.
Dyer's commitment to safety, and his outstanding reputation with customer communication and professionalism has earned him the honor of being named Entergy's Lineman of the Game.
On Sunday, October 1, Dyer will be recognized in front of thousands of fans during the matchup between the New Orleans Saints and Tampa Bay Buccaneers. He'll be treated to a VIP experience, with on-field access and a special announcement.
"If there's anyone who deserves a spotlight for their dedication to their team and customers, it's Travis," said Senior Manager, Region Distribution Operations Jerry Wilson Jr. "He's been a big part of transforming a local unsatisfied customer into one of our biggest supporters. That's influence!"
Dyer officially joined the Entergy Mississippi family four years ago as a serviceman in the Natchez network. But before that he worked closely with crews as a contractor. He serves as a defensive driving instructor, Arcs and Sparks instructor, EAC member, and he's a former HSAB representative.
Seeing a happy customer is one of the reasons that makes his role enjoyable. "I've worked many storms, including Hurricane Ida, Hurricane Laura, and the ice storm in 2021. Overcoming the challenges and getting the lights back on made me feel like an important piece of community," Dyer said.
This weekend trip will be a big treat for Dyer – who is bringing his wife Jasmine along – because the two are expecting their second child in November.
Other than attending an energized game of football, Dyer – a true family man – enjoys service at Mount Olive Missionary Baptist Church, Disney vacations and helping his daughter's little league softball team.
---