Insights > Unveiling myEntergy: Your redesigned customer portal
Unveiling myEntergy: Your redesigned customer portal
09/08/2023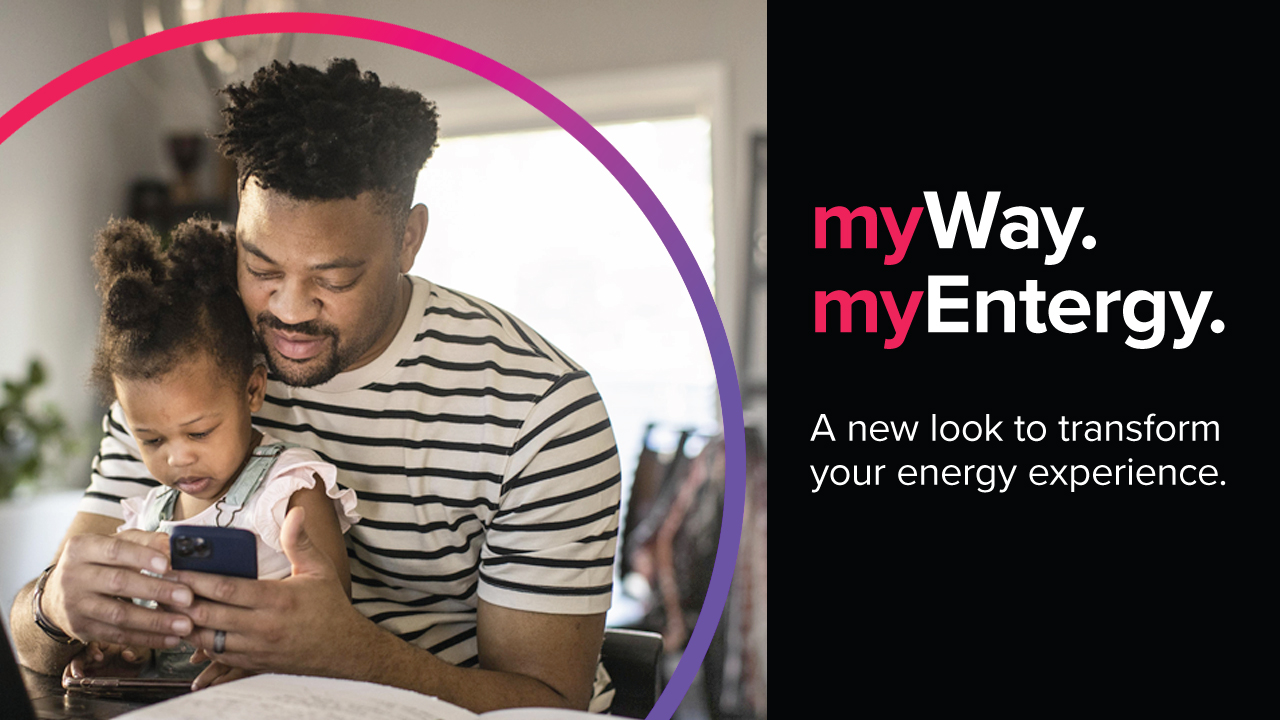 We're committed to continually improving our customer tools to meet your evolving needs, and in the coming weeks, you can expect to see an updated experience on our myEntergy customer portal. This redesigned website represents the most significant change since we launched myEntergy in 2020 and will deliver enhancements that bring a new look and feel to your energy experience.
myEntergy is your one-stop-shop to manage all aspects of your home's utility account. With myEntergy, you can view your bill, schedule payments, manage your account settings and more. Customers with a myEntergy account can take advantage of our digital self-service options to easily perform actions like starting, stopping or moving services, viewing your home's energy usage and even finding assistance options for bill payment arrangements. You can easily begin using these features by setting up your account online today.
"Delivering experiences that delight our customers in the moments that matter most is the driving force behind these updates to our online tools," said Yovanka Daniel, vice president, contact center operations. "We fully embrace our commitment to making our customers more successful, and by making these updates, we look forward to better serving customers with enhanced experiences that meet their evolving needs."
What to expect
Beginning in September, our teams will deploy updates with a phased approach through the end of the year. When visiting myEntergy, you will first find a simplified navigation, easier payment processing and a more user-friendly browsing experience on mobile devices.
These updates come after extensive research into how our customers currently use myEntergy, and we have leveraged their feedback to prioritize our enhancements, focusing on what matters most to our users first. After our initial launch, you can expect to see changes to our start, stop and move, outage, and account management pages throughout our site. Our updates also incorporate learnings from our award-winning mobile app and aligns our customer portal with Entergy's broader digital presence on sites like Entergy.com, creating a more cohesive experience to customers engaging with our online properties.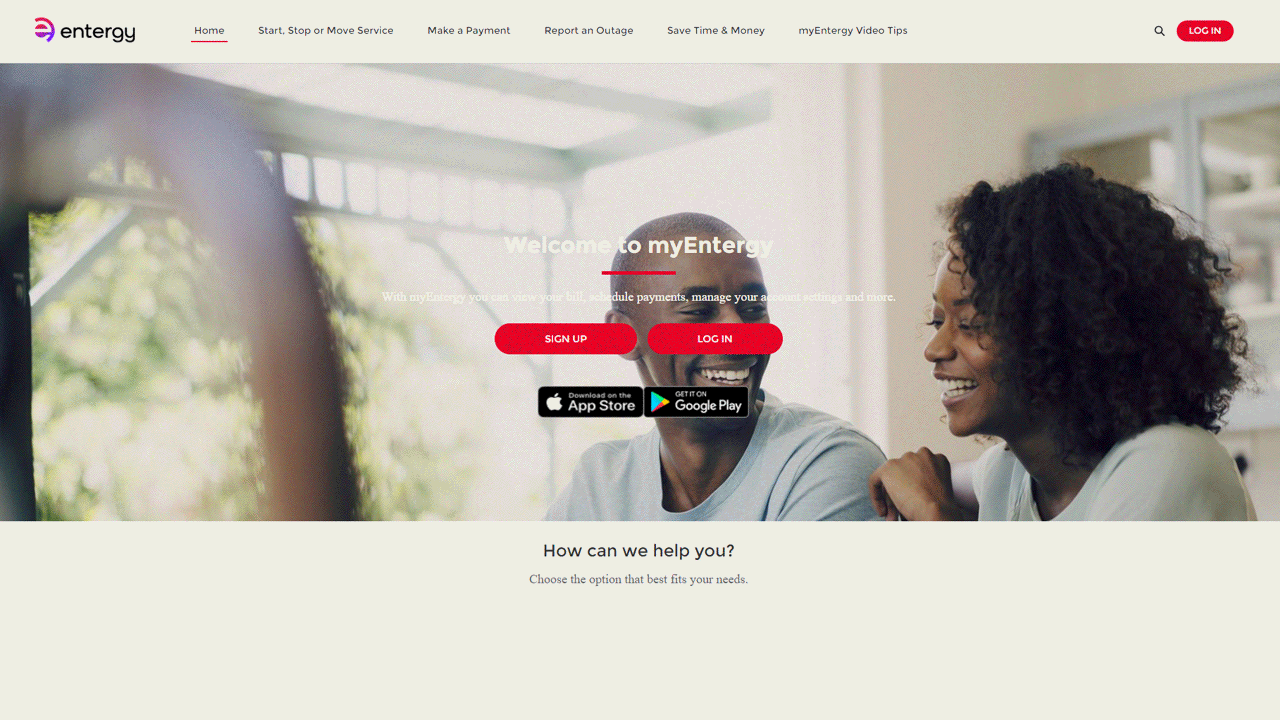 Prepare yourself
With a new look and feel coming soon, we encourage our customers with a myEntergy account to verify your email address and phone number are current as we will provide updates on our progress to you through these channels. In addition to staying aware of changes to our customer portal, you'll be able to review all of your notification preferences. Follow these easy steps to verify your contact information:
Log in to your myEntergy.
Visit the Notification Preferences.
Verify your email and phone number contact details.
To update your notification preferences, hit the "Edit all" button.
Adjust your notification preferences.
Click "Save" at the bottom of the page.
We put the safety and well-being of our customers at the forefront of everything we do. We want to assure customers that although myEntergy may look different when you visit it, you can still trust that your account information is secure. Unfortunately, we continue to see an increase in fraudsters' attempts to scam our customers, and criminals can design fraudulent websites to deceive you into disclosing sensitive information. By verifying your contact information and bookmarking important URLs like https://www.myentergy.com/s/, you can lower your risk of visiting a malicious site as we transition to a new customer experience.
We are excited to share with you an updated myEntergy site that provides our customers with a new look and feel to transform your energy experience. Our user-friendly customer portal will enhance your digital self-service options and make doing business with us easier and more convenient. With updates to features like our navigation and payment processes, we look forward to better serving you with enhanced experiences as we continue our commitment to meet the evolving needs of our customers.
---