Insights > Women in Nuclear: Edna Borden
Women in Nuclear: Edna Borden
02/27/2020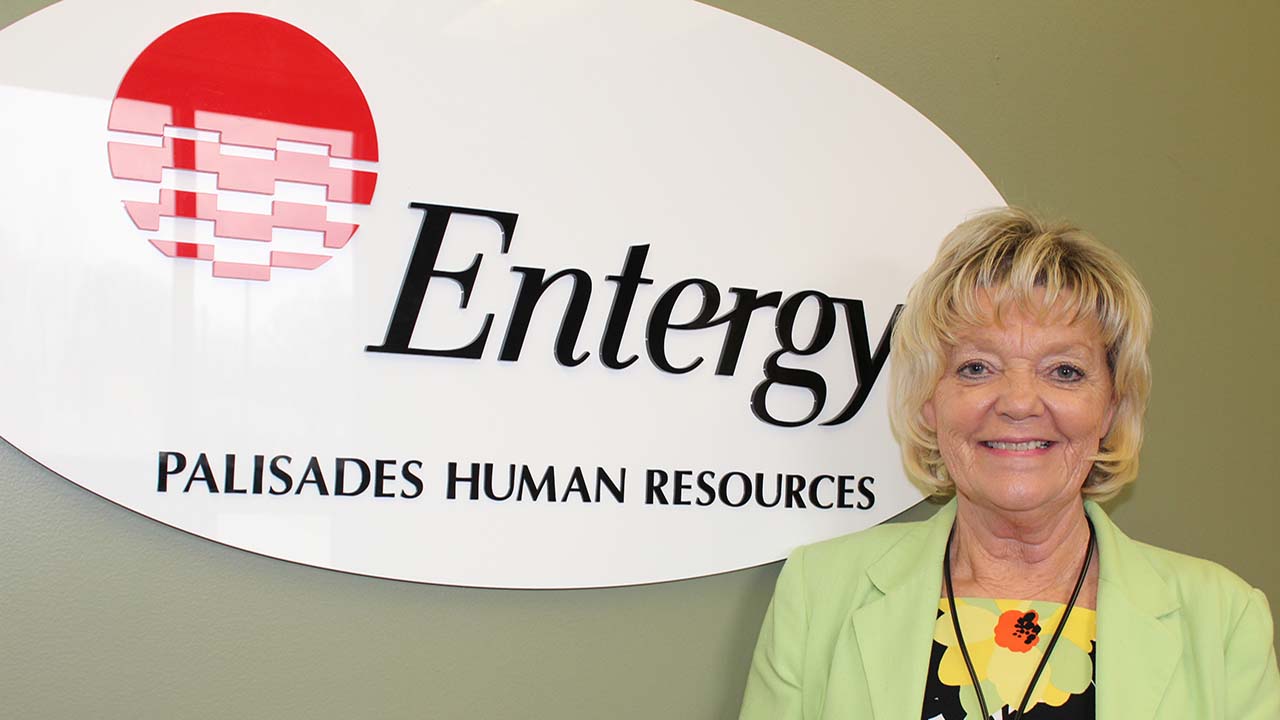 Nuclear energy plays an important role in both our economies and our nation's clean energy future. At Entergy, we own, operate, support and provide management services to a national fleet of reactors in eight locations in the United States. We employ more than 6,000 employees across our nuclear operations, and we're committed to developing a diverse and inclusive workforce. In a new series, we'll be spotlighting some of the women who work at our Palisades Power Plant in Covert, Michigan, which provides enough energy to power about 800,000 homes. 
Edna Borden, Human Resources Representative
"I started working at Palisades in September 2015 during an outage as a contractor with GCA cleaning services. My son-in-law encouraged me to apply due to ample opportunities with Entergy for advancement in many different career areas. 
"Previously, I'd worked for 30 years in the medical field, and I was a little nervous at first. But I quickly found it so easy and comfortable to work with all the Palisades employees, as there was never a time I was not treated with respect and professionalism.  
"Within a little over a year, I transitioned to the human resource department as an HR analyst contractor. I believe my professionalism, hard-work and dedication to the station and employees helped my manager to decide to offer me an Entergy position in early 2018. 
"Our daily activities in HR are multiple, but my main focus is always on the people. I take great pride in helping employees resolve issues or address concerns, and that is one reason I enjoy working in HR. The culture of the plant, the professional attitudes and the spirit of the people make me Palisades Proud to work here! Palisades continually supports employee development through training, off-site education opportunities and on-site mentoring. Apply, apply, apply, and – when in doubt – apply."   
Nuclear generation is an important source of large-scale, clean, reliable, stable, affordable and virtually emission-free energy. At Entergy, we continue to invest in our nuclear generation assets to maximize their output and ensure safe, reliable operation. If you're interested in joining Edna as she powers life for our customers, check out our nuclear job openings.  
---