Insights > Women in Nuclear: Erica Boyer
Women in Nuclear: Erica Boyer
11/13/2019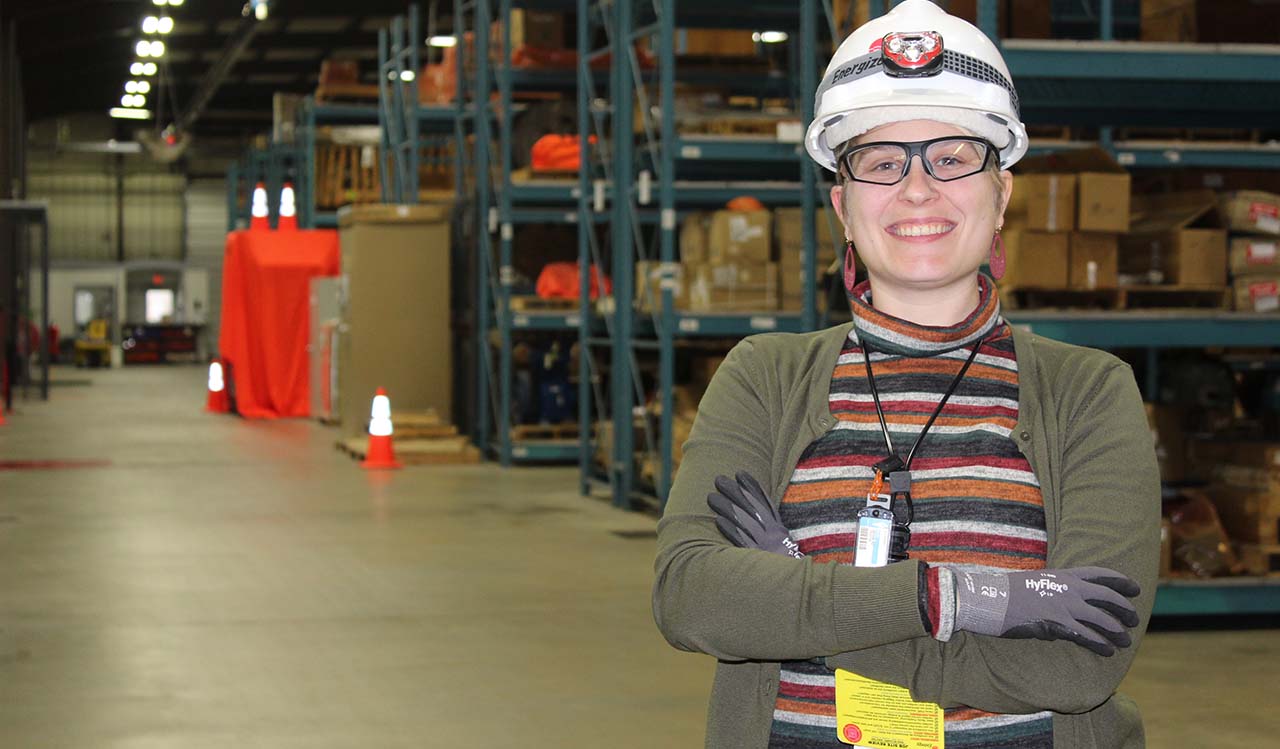 Nuclear energy plays an important role in both our economies and our nation's clean energy future. At Entergy, we own, operate, support and provide management services to a national fleet of reactors in eight locations in the United States. We employ more than 6,000 employees across our nuclear operations, and we're committed to developing a diverse and inclusive workforce. In a new series, we'll be spotlighting some of the women who work at our Palisades Power Plant in Covert, Michigan, which provides enough energy to power about 800,000 homes. 
Erica Boyer, Procurement Specialist
"I enjoy working at Palisades because of the people and the culture. My husband initially encouraged me to apply for a position at Palisades. He'd worked at Palisades for a couple of years already as an engineer and knew I would have opportunities to advance professionally.
"I started working at the plant in 2015 as the security administrator. After working in security for a few years, I transitioned to our supply chain department as a stock handler, where I worked for almost a year before taking my current position as a procurement specialist. 
"My daily activities include purchasing parts for the plant and coordinating contracts with our vendors. As nuclear professionals, everyone at Palisades has a high level of integrity, so I feel like I can really trust my coworkers. My advice to other women considering applying to Palisades is to do just that, apply. We offer plenty of training and support."
Nuclear generation is an important source of large-scale, clean, reliable, stable, affordable and virtually emission-free energy. At Entergy, we continue to invest in our nuclear generation assets to maximize their output and ensure safe, reliable operation. If you're interested in joining Erica as she powers life for our customers, check out our nuclear job openings. 
---