Insights > Women in Nuclear: Larissa Cutler
Women in Nuclear: Larissa Cutler
08/20/2019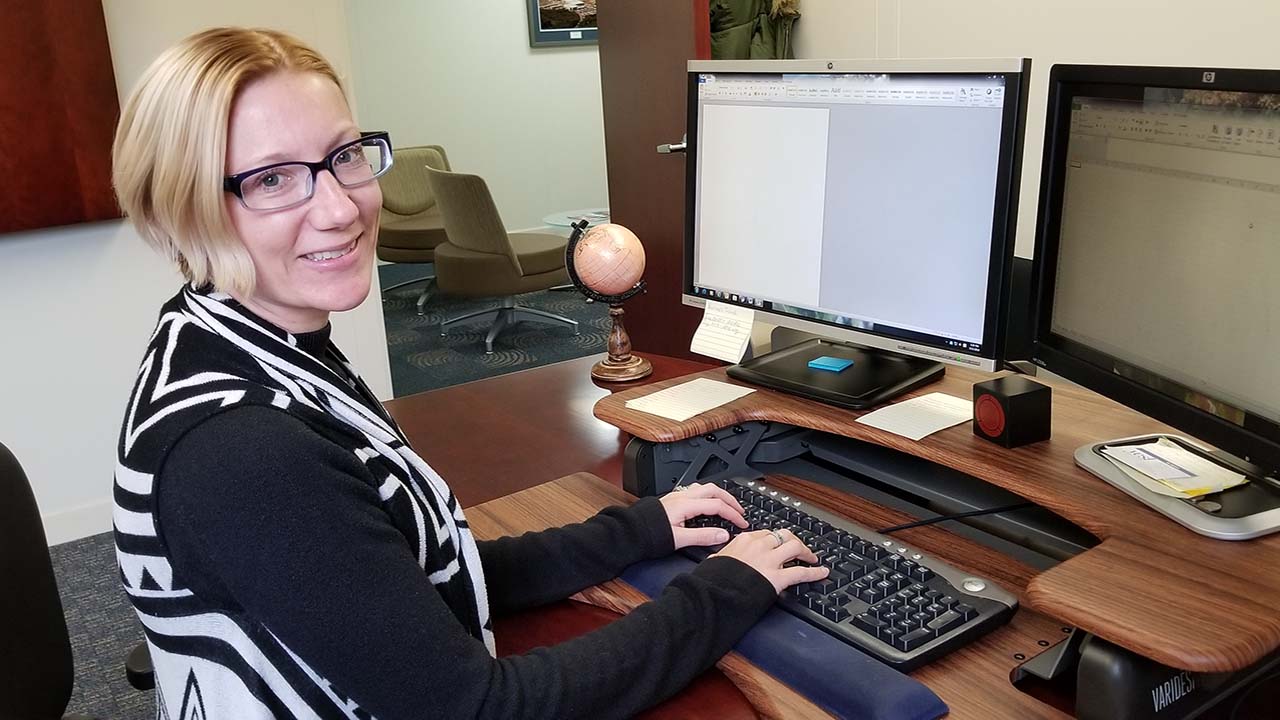 Nuclear energy plays an important role in both our economies and our nation's clean energy future. At Entergy, we own, operate, support and provide management services to a national fleet of reactors in eight locations in the United States. We employ more than 6,000 employees across our nuclear operations, and we're committed to developing a diverse and inclusive workforce. In a new series, we'll be spotlighting some of the women who work at our Palisades Power Plant in Covert, Michigan, which provides enough energy to power about 800,000 homes. 
Larissa Cutler, Site Vice President Coordinator   
"I'm proud to work at Palisades because of the people and opportunity for advancement. My nuclear co-workers are professional, caring and dedicated to safety. I started working at the plant in 2011 as a security officer. A family friend who worked in the Palisades security department encouraged me to apply for a position because it was close to home and aligned with my college degree in criminal justice and law enforcement. At the time, I had small children and was searching for a career that would be a stable choice for my family.
"After working on night shift as a security officer for a few years, I decided I was ready to take on new career opportunities at Palisades. In 2014, I accepted a position as the security administrative assistant. I later took the role of senior engineering administrative assistant through the experience I gained in security administration. In late 2016, I volunteered to serve as the Palisades diversity & inclusion chairperson, a role I still hold.  
"I've been in my current position as the site vice president coordinator since December 2017. I coordinate the Institute of Nuclear Power Operations (INPO) station activities and evaluations, monitor station performance, facilitate various assessments and visits at Palisades, and assist with other duties as assigned by the site vice president.
"My advice to other women considering nuclear as a career option: Don't allow the fear of failure determine your future. Step outside your comfort zone to pursue opportunities and build professional relationships that will help you reach your goals!"
Nuclear generation is an important source of large-scale, clean, reliable, stable, affordable and virtually emission-free energy. At Entergy, we continue to invest in our nuclear generation assets to maximize their output and ensure safe, reliable operation. If you're interested in joining Larissa as she powers life for our customers, check out our nuclear job openings.
---