Insights > Women in Nuclear: Rita Kolberg
Women in Nuclear: Rita Kolberg
03/10/2020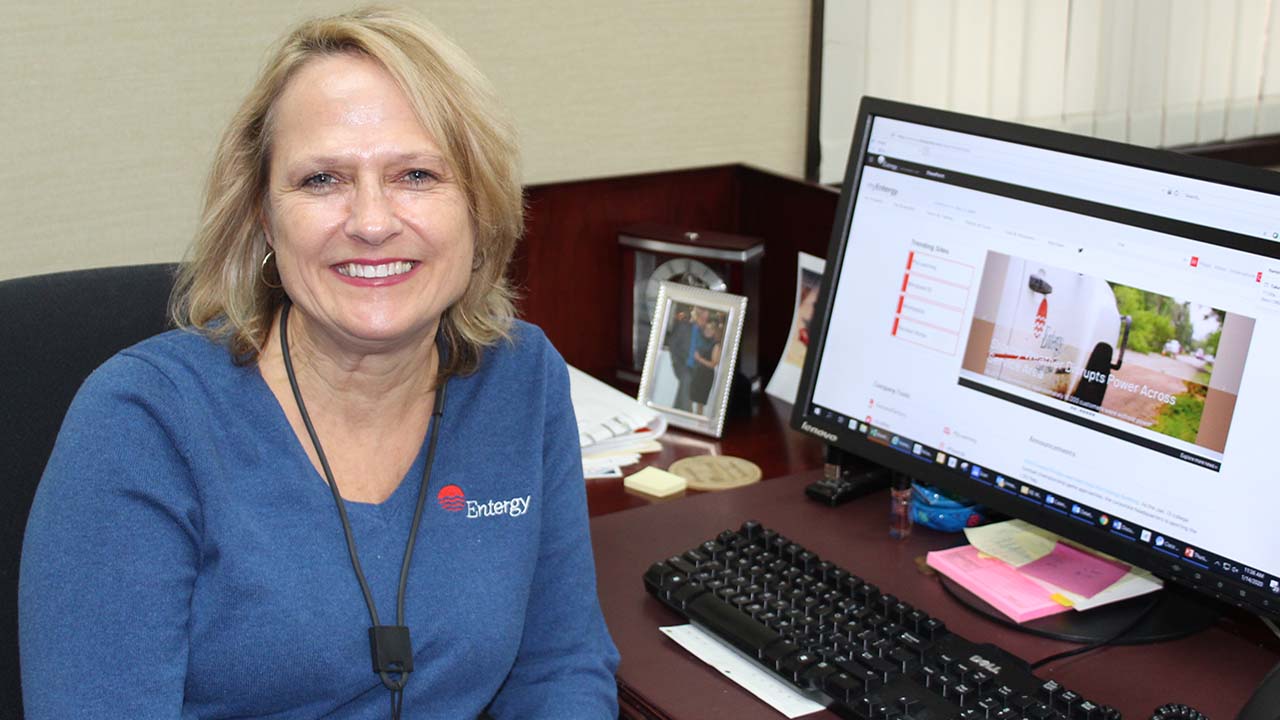 Nuclear energy plays an important role in both our economies and our nation's clean energy future. At Entergy, we own, operate, support and provide management services to a national fleet of reactors in eight locations in the United States. We employ more than 6,000 employees across our nuclear operations, and we're committed to developing a diverse and inclusive workforce. In a new series, we'll be spotlighting some of the women who work at our Palisades Power Plant in Covert, Michigan, which provides enough energy to power about 800,000 homes. 
Rita Kolberg, Executive Assistant
"For much of my adult life, I lived within 10 miles of the plant, spent one Saturday a month comforting my dogs when the emergency sirens were tested, and drove 45-minutes to my job in Kalamazoo. A co-worker suggested I apply for a position at Palisades where his sister worked.  
"I had no idea Palisades employed the number of people that they do or the variety of positions available. In 1998, I was hired in as a human resource assistant and learned all about what it takes to hire an employee at a nuclear plant. After a few years, I changed positions and began working for the plant manager. After a couple years, I moved to my present job as the assistant to the site VP. 
"As someone who for many years was self-employed, my family and I truly appreciate the overall benefit package I receive at Palisades. If you're looking for a good income, great benefits and the opportunity to work with employees who are professional and have a strong commitment to safety, then come to Palisades."
Nuclear generation is an important source of large-scale, clean, reliable, stable, affordable and virtually emission-free energy. At Entergy, we continue to invest in our nuclear generation assets to maximize their output and ensure safe, reliable operation. If you're interested in joining Rita as she powers life for our customers, check out our nuclear job openings.  
---