Our Leadership > Rod West
Rod West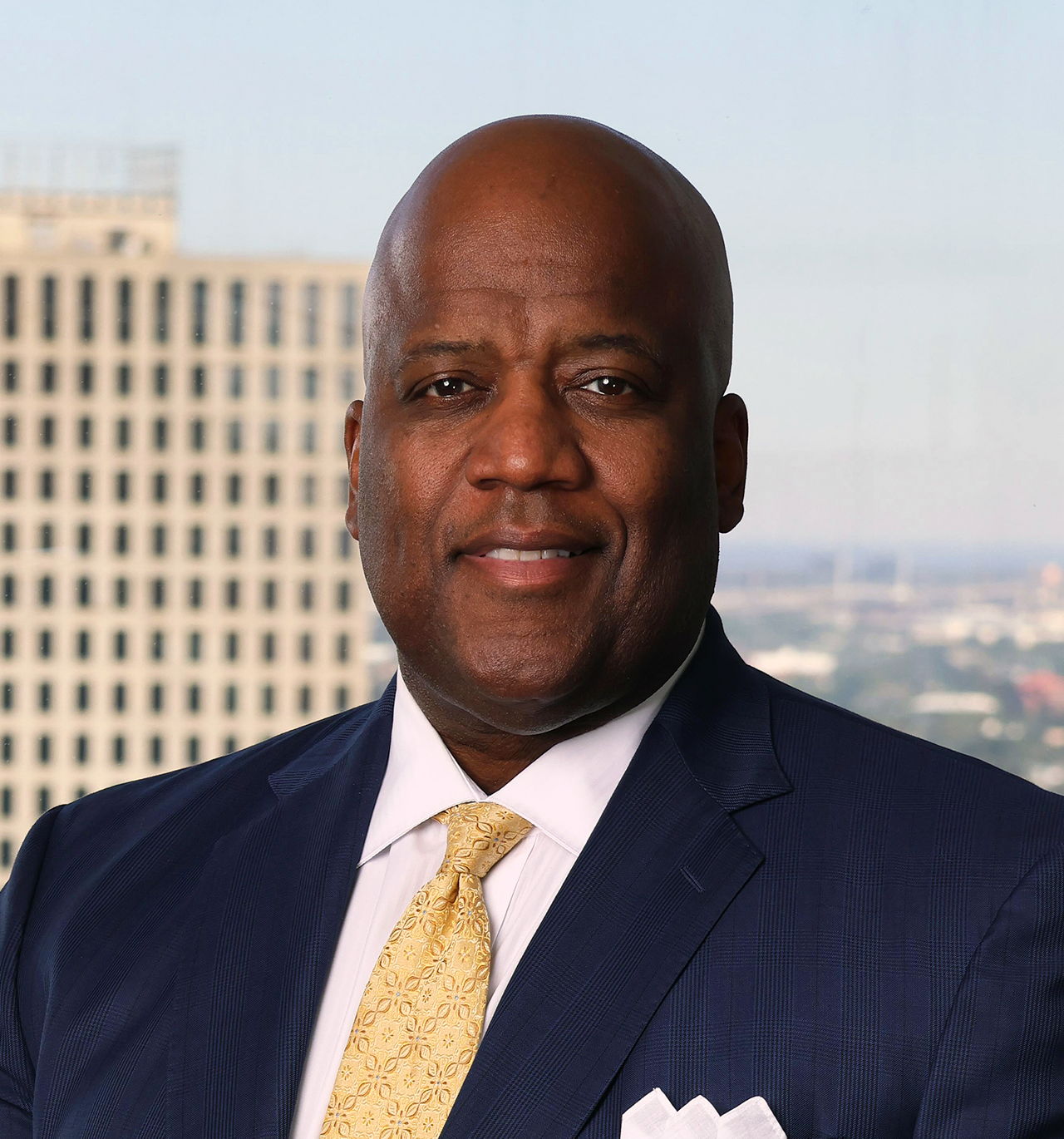 Rod West is group president, utility operations for Entergy, where he is responsible for the operational and financial performance of Entergy's five operating companies. He oversees the company's electric and natural gas distribution, customer service operations, the utility's engagement with state and local regulators, and regulated retail commercial development and innovation. Entergy's nearly 12,000 employees operate in multiple states and through 32 collective bargaining agreements. Each of Entergy's five operating companies is managed by an independent president and chief executive officer. Those five leaders report to West who has profit and loss responsibility for the business. West reports to the CEO and chairman of the board.
West previously served as executive vice president and chief administrative officer from 2010-2017, where his responsibilities included the company's shared services functions supporting utility, nuclear and wholesale operations, including finance operations, supply chain, business processes, administrative services, information technology, human resources and administration, federal policy, regulatory and governmental affairs, and corporate communications. West also led the development and execution of the company's environmental strategy.
As president and CEO of Entergy New Orleans from 2007-2010, West led the company out of its post-Hurricane Katrina bankruptcy and back to profitability. He is credited with leading the company's ongoing effort to replace nearly 850 miles of underground pipe damaged after Hurricane Katrina, an effort recognized as the 2009 Global Infrastructure Project of the Year by Platts Global Energy Awards.
As director of electric distribution operations, a role he held from 2003-2006, he oversaw the reconstruction of the electrical infrastructure of New Orleans after Hurricane Katrina devastated the region. He previously served as director, regulatory affairs for Entergy New Orleans from 2001-2003.
Before joining Entergy as senior regulatory counsel in 1999, he was senior attorney in the commercial litigation section of Vial, Hamilton, Koch & Knox L.L.P. He also spent five years with New Orleans-based Jones, Walker, Waechter, Poitevent, Carrere & Denegre L.L.P., where he specialized in Labor and Employment law, complex commercial litigation and sports law. West served on the adjunct faculty of Tulane University School of Law and Tulane University where he taught professional and amateur sports law.
West is the past president of the Allstate Sugar Bowl. He serves on the board of directors for the Electric Power Research Institute and the Edison Electric Institute, as well as on the board of trustees for the University of Notre Dame. Previously, he served twelve years on the Louisiana State University System Board of Supervisors, serving as chairperson from 2006-2007. He is also a board and executive committee member of the National Football Foundation, a member of the Executive Leadership Council (African American C-Suite Executives in Fortune 500 companies), a life member of Omega Psi Phi Fraternity Inc., and Sigma Pi Phi (The Boule).
He earned his Juris Doctor from the Tulane University School of Law and received an MBA from the Tulane University A. B. Freeman School of Business. West has a bachelor's degree from the University of Notre Dame, where he lettered three years and played linebacker and tight end for Coach Lou Holtz and the Fighting Irish's 1988 National Championship football team.
Entergy is a Fortune 500 company that powers life for 3 million customers through our operating companies in Arkansas, Louisiana, Mississippi and Texas. We're investing in the reliability and resilience of the energy system while helping our region transition to cleaner, more efficient energy solutions. With roots in our communities for more than 100 years, Entergy is a nationally recognized leader in sustainability and corporate citizenship. Since 2018, we have delivered more than $100 million in economic benefits each year to local communities through philanthropy, volunteerism and advocacy. Entergy is headquartered in New Orleans, Louisiana, and has approximately 12,000 employees.
Updated April 2023