News Center > $3.5 Million in Entergy Grants Power Stronger, Healthier Louisiana Communities
For Immediate Release
$3.5 Million in Entergy Grants Power Stronger, Healthier Louisiana Communities
08/12/2020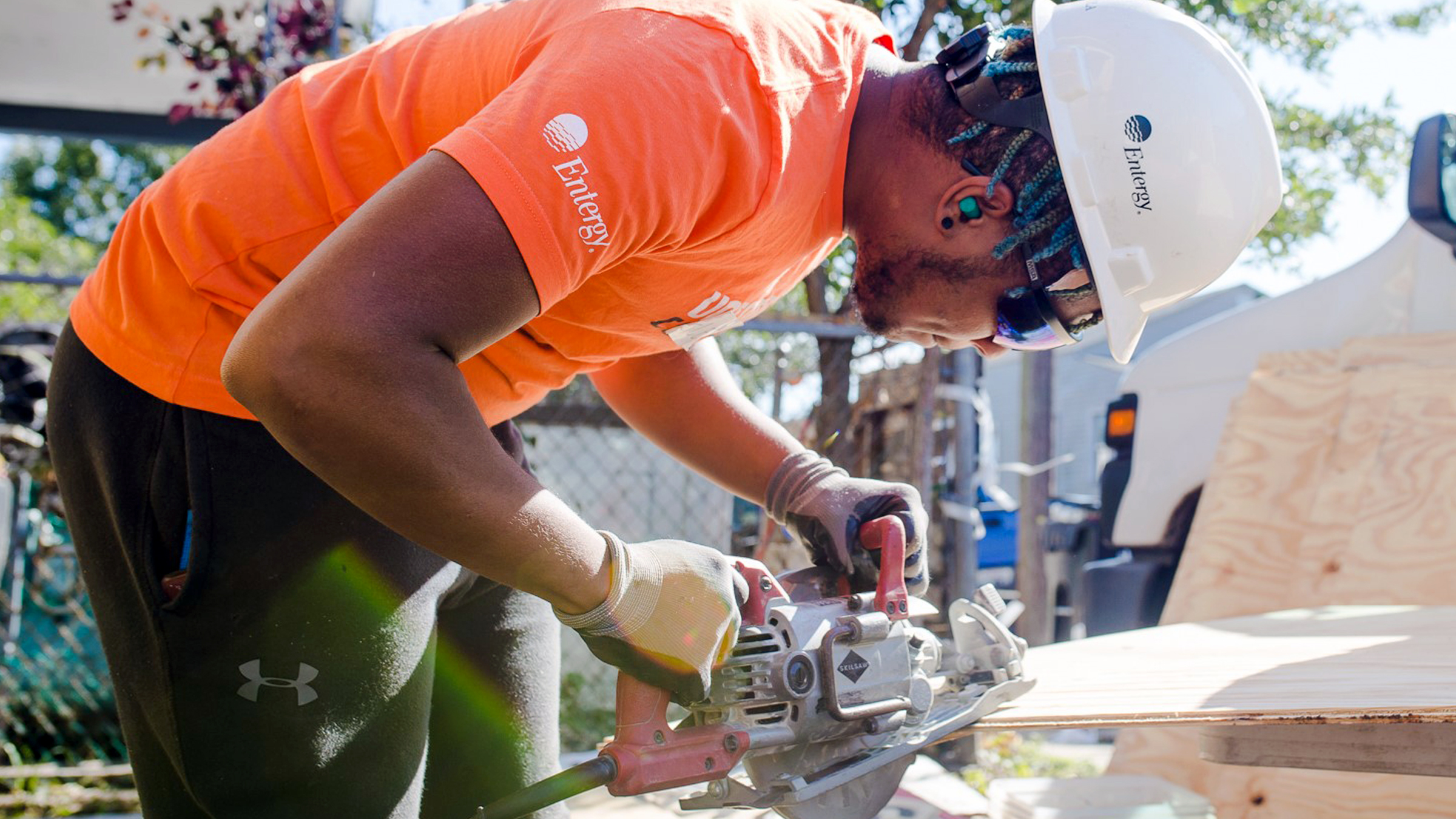 NEW ORLEANS – Entergy shareholders and the Entergy Charitable Foundation are helping to power life in Louisiana's local communities with grants to hundreds of nonprofit groups across the state.
Nearly $3.5 million in grants have been provided to local nonprofits that provide essential services to Louisiana residents. The local funds are part of Entergy's total year-to-date contributions of $8.7 million to 915 nonprofit organizations across the company's service area.
Teach for America and Boys Hope Girls Hope, for example, were among the organizations that benefited from Entergy's grant contributions. Teach for America members mentor thousands of students at partner schools across south Louisiana while Boys Hope Girls Hope helps young people from disadvantaged backgrounds become successful in college and beyond. Grants provided funding and support for broad-based initiatives ranging from education and workforce development, to poverty solutions, the arts and community improvement initiatives.
"Supporting our communities is part of who we are at Entergy," said Phillip May, Entergy Louisiana president and CEO. "Our philanthropic giving helps nonprofit organizations in Louisiana provide essential and critical services to our friends and neighbors, something that is now more important than ever as we continue to band together, and face challenges brought on by the COVID-19 pandemic."
"We're proud to support nonprofit organizations, many of which are based here in the city of New Orleans, that lift up our communities," said David Ellis, Entergy New Orleans president and CEO. "This year has only strengthened how important our nonprofit partner services are, and because we believe it is a business imperative to help others, we will continue to support their efforts to connect those in need to assistance, resources and opportunities."
Among the Louisiana organizations receiving grants so far this year include:
Bayou Community Foundation – provides critical relief services such as distribution of food, masks and sanitation supplies to residents in the Bayou region through its Bayou Recovery Fund
City Year – provides mentoring and enrichment opportunities to students at several high schools in Baton Rouge through its Whole School Whole Child program
Family Foundation of Southwest Louisiana – supports initiatives and programs that provide vital services like education and counseling to individuals, families and children throughout Calcasieu Parish
NOLA Tree Project – restored thousands of trees lost since Hurricane Katrina and recently distributed hundreds of thousands of meals to families struggling during the COVID-19 pandemic
Ouachita Outreach – summer enrichment program keeps young students in West Monroe engaged in learning
The Emerge Center – creates a brighter future for children with autism and individuals with communication challenges through innovative therapies
unCommon Construction – offers apprenticeship programs to high school students in New Orleans where they can earn school internship credits and scholarships
Entergy's social responsibility initiatives, with the help of strong community partners like the organizations above, delivered more than $100 million in benefits to communities in 2019. In Louisiana alone, Entergy shareholders and the Entergy Charitable Foundation powered communities with $10 million in grants during 2019.To learn more about Entergy's commitment to supporting local community partners, visit entergy.com/community.
For more information about the Entergy Charitable Foundation grants, including application, deadline and eligibility details, visit the Entergy website.
Entergy New Orleans, LLC is an electric and gas utility that serves Louisiana's Orleans Parish. The company provides electricity to more than 200,000 customers and natural gas to more than 108,000 customers.
Entergy Louisiana, LLC provides electric service to more than 1 million customers and natural gas service to more than 93,000 customers in the greater Baton Rouge area. It has operations in southern, central and northern Louisiana. Both companies are subsidiaries of Entergy Corporation.
Entergy Corporation is an integrated energy company engaged primarily in electric power production and retail distribution operations. Entergy owns and operates power plants with approximately 30,000 megawatts of electric generating capacity, including nearly 8,000 megawatts of nuclear power. Entergy delivers electricity to 2.9 million utility customers in Arkansas, Louisiana, Mississippi and Texas. Entergy has annual revenues of $11 billion and approximately 13,600 employees.
-30-
entergylouisiana.com
facebook.com/EntergyLA
Twitter: @EntergyLA 

entergyneworleans.com
facebook.com/EntergyNOLA
Twitter: @EntergyNOLA
---