News Center > Avoid damaging buried utility lines by calling 811
For Immediate Release
Avoid damaging buried utility lines by calling 811
08/10/2022
Arkansas state law requires utility lines be marked before digging
LITTLE ROCK, Ark. – From installing a new mailbox to planting a tree or putting up a fence, digging without knowing what's beneath the surface can cause harm and even be deadly. Utility services can be disrupted, and you could be responsible for expensive repairs and steep fines. Worst case scenarios include serious damages to property, injuries to people or even death.
Each year, Aug. 11 serves as a reminder residents and even professional construction crews are required by law to contact Arkansas 811 at least two business days prior to any digging or excavation project so underground utility lines can be identified and marked. Officials said this process is the best way to prevent injuries to the public and contractors on excavation projects, while mitigating potential property damages and unnecessary utility outages due to striking an underground facility.
 "Safety is the number one priority, and regardless of what you plan to do, how deep you plan to dig or even if you've called before for a similar project, every job requires a call first to Arkansas 811," said Ventrell Thompson, Entergy Arkansas vice president of customer service. "The depth of underground utility lines can vary, and the risk of striking a line exists even when digging only a few inches."
Arkansas 811 center operators will connect you with local utility operators who will come out and safely mark the approximate location of buried natural gas, electrical, telecommunications, water and sewer lines that may be around the vicinity where you plan to dig.
In accordance with 811 color codes, electric power lines are identified by the color red, with gas, oil and steam lines by the color yellow; telecommunication, alarm and signal lines are marked orange, and sewer and drain lines are marked in green.
If digging activity comes within 18 inches of a utility line or pipeline, exercise extreme caution. A gas leak could be occurring if you smell the distinctive natural gas odor, hear a hissing or whistling sound near a gas appliance or see dead vegetation or bubbles near a gas line. Leave the area immediately and call 911 immediately in that instance. If you suspect damage to Entergy Arkansas facilities, call 1-800-ENTERGY (1-800-368-3749) or dial 811.
For more information, visit www.Arkansas811.com.
About Entergy Arkansas
Entergy Arkansas provides electricity to approximately 728,000 customers in 63 counties. Entergy Arkansas is a subsidiary of Entergy Corporation (NYSE:ETR), an integrated energy company engaged in electric power production, transmission and retail distribution operations. Entergy delivers electricity to 3 million utility customers in Arkansas, Louisiana, Mississippi and Texas. Entergy owns and operates one of the cleanest large-scale U.S. power generating fleets with approximately 30,000 megawatts of electric generating capacity, including 7,000 megawatts of nuclear power. Entergy has annual revenues of $10 billion and approximately 12,500 employees.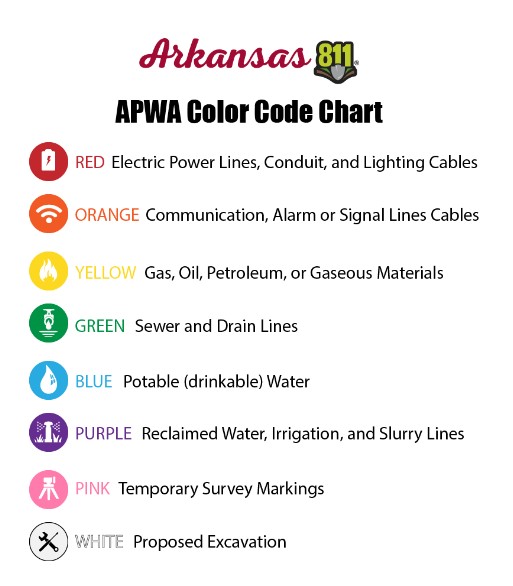 ---