News Release > Entergy announced as founding partner of 2025 Super Bowl Host Committee
For Immediate Release
Entergy announced as founding partner of 2025 Super Bowl Host Committee
08/22/2023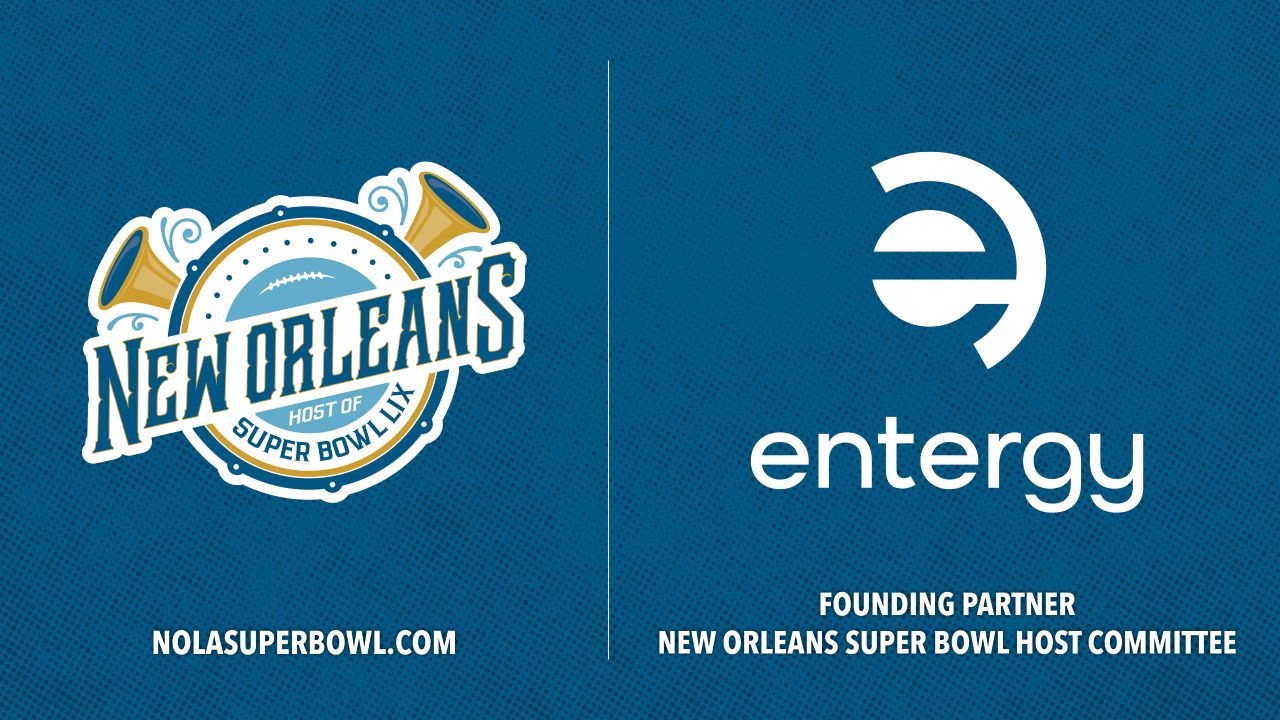 More than just a sporting event, the Super Bowl is a major economic driver for the host city and state; Marcus Brown named Host Committee Chair
METAIRIE, La. – As part of its longstanding commitment to invest in the many communities where it provides service, Drew Marsh, Entergy Chairman and CEO, today announced Entergy's commitment as the founding partner of the Super Bowl LIX Host Committee.
The New Orleans Super Bowl Host Committee, led by the Greater New Orleans Sports Foundation and the New Orleans Saints, also named Entergy Executive Vice President and General Counsel Marcus Brown the 2025 Super Bowl Host Committee Chair.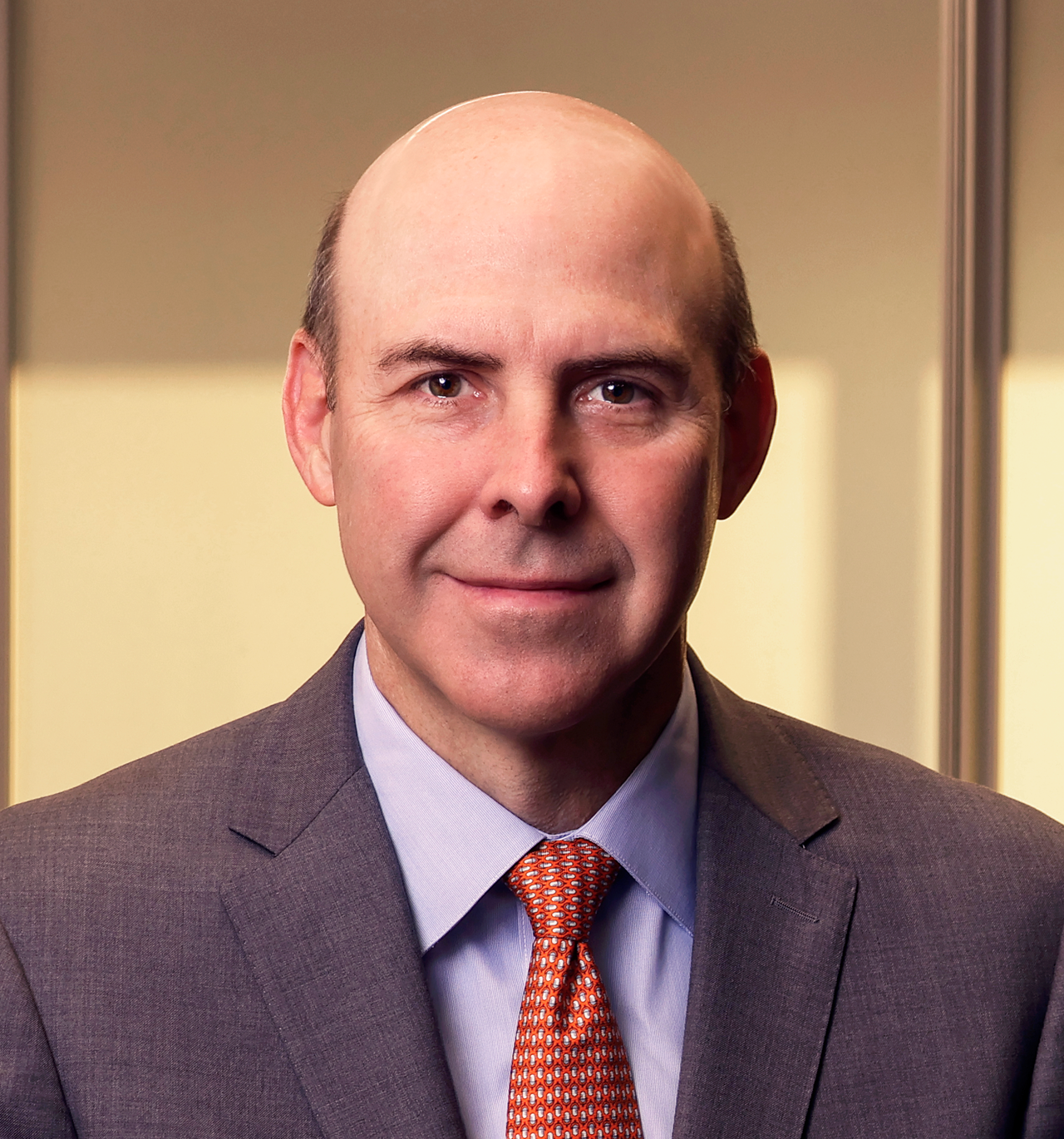 Drew Marsh
"For the host city, the Super Bowl represents much more than a championship football game. It is an opportunity to bring people together from around the world and showcase our community," said Drew Marsh, Chairman and CEO of Entergy. "Being headquartered in New Orleans, we are honored to step forward and support the Host Committee for this impactful event. I have worked alongside Marcus Brown for the past 25 years; he brings the right skills and the passion to successfully lead the Host Committee."
Brown oversees Entergy's legal, ethics and compliance, corporate communications, federal external affairs, and corporate security and governance groups. He also provides legal counsel to the chairman and CEO, board of directors and senior management.
"We are thrilled to announce Entergy as the founding partner of the 2025 Super Bowl Host Committee, and we are humbled to host Super Bowl LIX in the wonderful city of New Orleans," said Gayle Benson, owner of the New Orleans Saints. "We commend Marcus for taking the lead as Host Committee Chair and we are grateful for the work that Entergy provides our community and region."
The Host Committee works in partnership with the National Football League and local and national stakeholders to create an unforgettable experience for all attendees of Super Bowl LIX. In order to fulfill the obligations in the bid to the NFL, the Host Committee must raise over $20 Million from public fund support, the hospitality community, and private corporation sponsorship. Entergy's commitment will significantly support the Host Committee's effort to deliver another exceptional Super Bowl in an increasingly competitive landscape for host cities. 
"Announcing Entergy as the founding partner of the 2025 Super Bowl Host Committee and Marcus as the Chair is the first major step in our planning and preparation efforts," said Jay Cicero, President and CEO of the Greater New Orleans Sports Foundation and Host Committee Executive Committee member. "Marcus is a well-respected leader in our community, and his leadership skills will be invaluable as we plan and execute New Orleans' record-tying 11th Super Bowl. We commend Entergy and Marcus for taking on this leadership role."
The Super Bowl returns to New Orleans on Feb. 9, 2025. To get involved with the New Orleans Super Bowl Host Committee, visit www.nolasuperbowl.com.
About Entergy
Entergy is a Fortune 500 company that powers life for 3 million customers through our operating companies in Arkansas, Louisiana, Mississippi and Texas. We're investing in the reliability and resilience of the energy system while helping our region transition to cleaner, more efficient energy solutions. With roots in our communities for more than 100 years, Entergy is a nationally recognized leader in sustainability and corporate citizenship. Since 2018, we have delivered more than $100 million in economic benefits each year to local communities through philanthropy, volunteerism and advocacy. Entergy is headquartered in New Orleans, Louisiana, and has approximately 12,000 employees. Learn more at entergy.com and follow @Entergy on social media. #WePowerLife
---