News Center > Entergy Arkansas Earns ENERGY STAR Award, Saves 290K MWh in 2020
For Immediate Release
Entergy Arkansas Earns ENERGY STAR Award, Saves 290K MWh in 2020
04/15/2021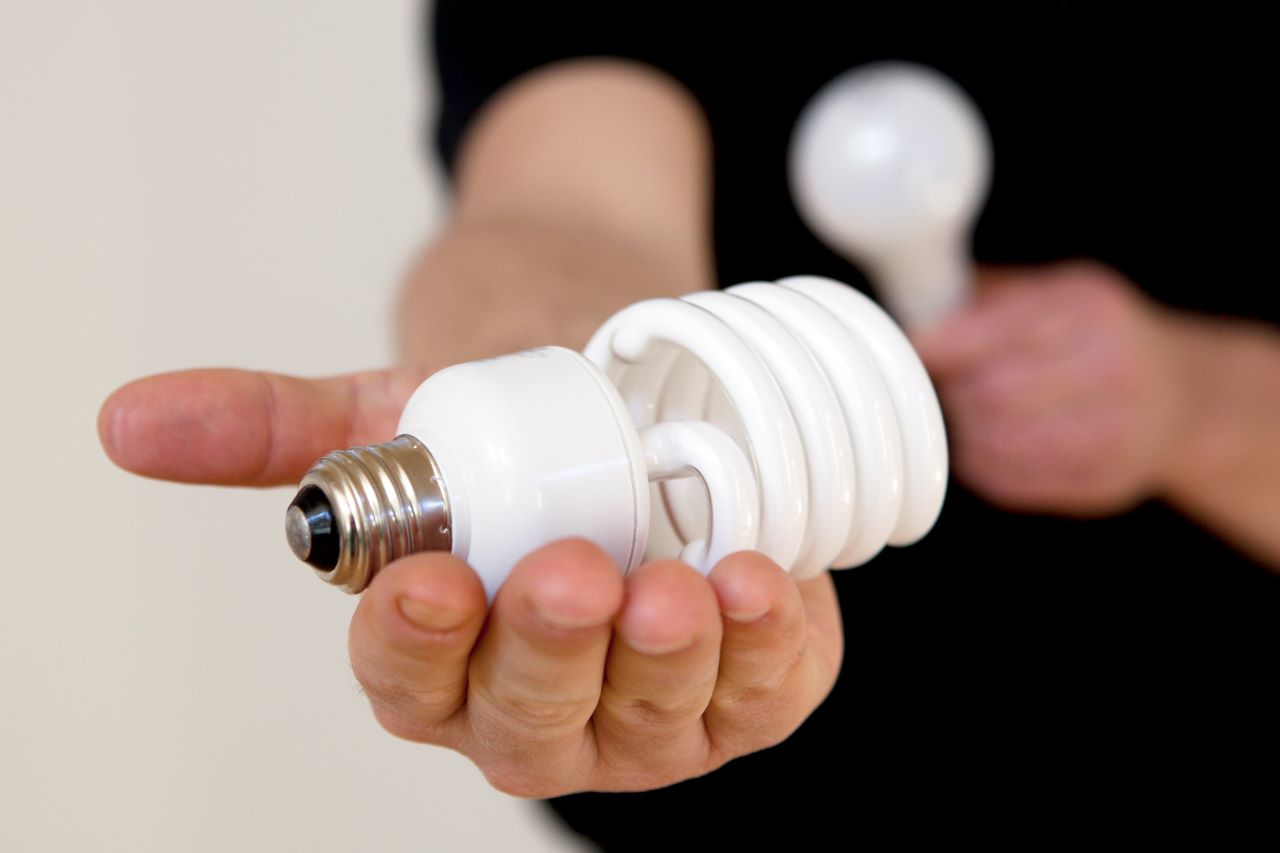 The Entergy Arkansas Entergy Solutions Programs have been awarded the prestigious ENERGY STAR® Partner of the Year Award from the U.S. Environmental Protection Agency for the third year in a row for its exemplary commitment and dedication to energy efficiency.
Company officials said the Entergy Solutions programs are credited with saving over 290,000 megawatt hours last year alone, which is equal to avoiding greenhouse carbon dioxide emissions from 227 million pounds of burning coal or powering nearly 25,000 homes for one year.
"Entergy Arkansas is committed to offering our customers safe, reliable and affordable energy," said President and CEO Laura Landreaux, "and Entergy Solutions helps us do that. We are happy to provide innovative technologies to ensure our customers are efficiently managing their energy usage and saving money on their bills while being good stewards of the environment, and we're so pleased to be recognized by the EPA for our work."
Entergy Solutions are energy-efficiency programs administered by Entergy Arkansas that help residential and business customers save energy and money by reducing the upfront cost of a variety of power-saving upgrades. The programs work with participating partners, local trade allies and retailers to help customers find new ways to save energy through installation or implementation of energy efficiency measures.
Programs for residential customers include comprehensive home assessments, air conditioner tune-ups, smart thermostats, and discounts on lighting and appliances. Deeper energy efficiency measures, like insulation, air sealing and duct sealing, are also available through Entergy Solutions. For businesses, Entergy Solutions provides cash incentives for completing energy efficiency improvements to existing and new buildings.
In 2020, Entergy Solutions helped increase the sale of ENERGY STAR certified LEDs and fixtures by 8% at retailers targeting hard-to-reach customers.
Recognizing the COVID-19 pandemic impact on customers, Entergy Arkansas launched an online marketplace - https://entergysolutionsar-marketplace.com/entergyarkansas/ - last fall featuring discounted products such as LED bulbs, smart thermostats, advanced power strips, dehumidifiers and air purifiers.
Additionally, Entergy Solutions partners weatherized 1,185 homes during 2020 and provided some 75,000 free energy efficiency kits to customers through schools, food banks and other nonprofits.
In total, some 970,000 Arkansans were served by the energy savings programs and offerings, including those outside the Entergy Arkansas service area. That figure represents 1,370 buildings encompassing almost 86 million square feet that were tracked and measured for a baseline of energy usage through the ENERGY STAR Portfolio Manager; 1,781 homes that earned the ENERGY STAR; and 114 commercial buildings that earned the ENERGY STAR, including 24 schools, two hotels, seven hospitals, 20 office buildings and one industrial plant.
"ENERGY STAR has all of the tools and resources we need to support our market transformation efforts," said Denice Jeter, Entergy Solutions project manager. "Equally important, ENERGY STAR's rigorous testing processes and warranty requirements give us confidence that the products we support with incentives will meet with our customer's expectations as well."
Since 2007, Entergy Arkansas has implemented improvements resulting in energy savings of 2.2 billion kilowatt-hours of electricity through Entergy Solutions. That savings is equivalent to removing 342,434 passenger vehicles from the road for one year, according to the EPA.
Arkansas is home to about 90 businesses and organizations that partner in the U.S. EPA ENERGY STAR program, which includes 12 manufacturers of ENERGY STAR-certified products and six companies that build ENERGY STAR-certified homes.
For more information about Energy Star products and programs, visit https://www.energystar.gov/about. For more information about residential and customer Entergy Solutions programs, visit https://www.entergy-arkansas.com/energy_efficiency/main/.
ABOUT ENTERGY ARKANSAS
Entergy Arkansas provides electricity to approximately 715,000 customers in 63 counties. Entergy Arkansas is a subsidiary of Entergy Corporation (NYSE: ETR), an integrated energy company engaged primarily in electric power production and retail distribution operations. Entergy delivers electricity to three million utility customers in Arkansas, Louisiana, Mississippi and Texas. Entergy has annual revenues of $10 billion and approximately 13,000 employees.
---