News Center > Entergy Arkansas Gives More Than $1.7M Cash, In-kind Donations in 2020
For Immediate Release
Entergy Arkansas Gives More Than $1.7M Cash, In-kind Donations in 2020
04/01/2021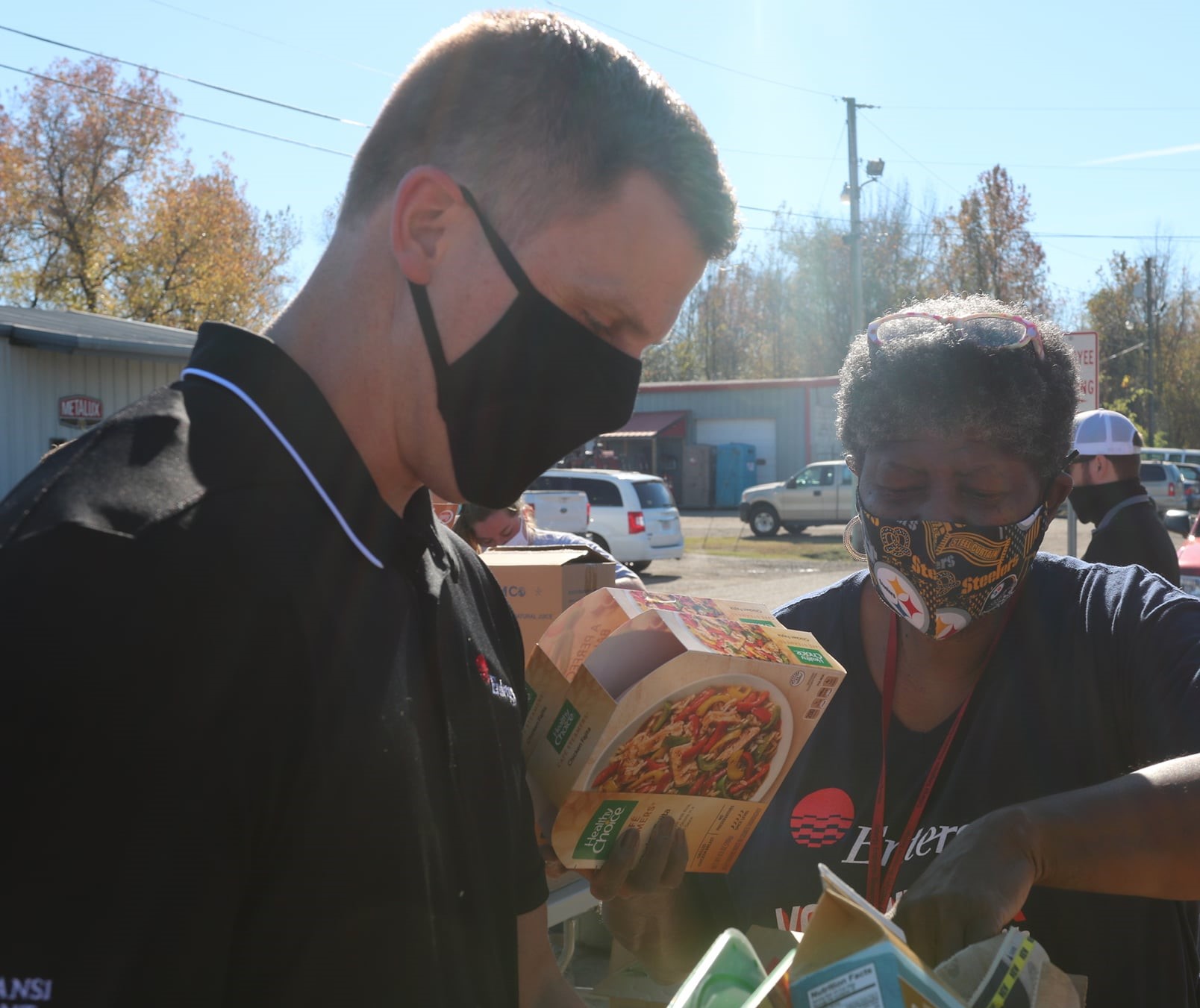 Employees, retirees volunteer 23K hours, valued at $639K
LITTLE ROCK, Arkansas – Entergy Arkansas helped power stronger, healthier communities in 2020 by contributing $1,075,608 to nearly 90 nonprofit organizations statewide. Coupled with 23,501 hours of volunteer service last year, the total impact is approximately $1.7 million.
"We Power Life is more than a tagline in Arkansas and across our service areas," said Entergy Arkansas President and CEO Laura Landreaux, "as giving back throughout the year to our communities is one of our most important corporate values. And this was a year like no other.
"We're particularly proud of how some grants were in direct response to the changing needs of our partners due to COVID-19 and its effects on their organizations and clients," she continued. "For example, our donation to the Arkansas Community Action Agencies was used to purchase and install personal protective equipment so applications for emergency assistance with rent, transportation, food and more in the midst of the global health crisis could continue safely – for those in need and the people who serve them."
In addition to awarding grants, the 23,501 hours of volunteer service from Entergy employees and retirees to a variety of charitable causes were valued at approximately $639,227.
"Our goal is to serve people and help provide a higher quality of life," Landreaux said, "not only with reliable and safe energy but also through programs that sometimes provide for basic needs but always enrich their lives."
Additional contributions supported broad-based initiatives ranging from education and workforce development, poverty solutions, the arts and community improvement initiatives, aiding families and aging individuals, and environmental protection.
The funding is part of the Entergy Corporation and the Entergy Charitable Foundation contributions to nonprofit organizations across the company's service area and come from shareholder profits. For more information about Entergy grants, including application, deadline and eligibility details, visit the Entergy Corporate and Foundation Giving webpage at www.entergy.com/csr/giving/.
ABOUT ENTERGY ARKANSAS AND ENTERGY CORPORATION
Entergy Arkansas provides electricity to approximately 715,000 customers in 63 counties and is a subsidiary of Entergy Corporation (NYSE: ETR). For more than 100 years, Entergy has powered life in our communities through strategic philanthropy, volunteerism and advocacy. Entergy's corporate social responsibility initiatives help create and sustain thriving communities, position the company for sustainable growth and are aligned with the United Nations Sustainable Development Goals. Our top CSR priorities are education/workforce development, poverty solutions/social services and environmental programs.
Entergy Corporation is an integrated energy company engaged in electric power production, transmission and retail distribution operations. Entergy delivers electricity to 3 million utility customers in Arkansas, Louisiana, Mississippi and Texas. Entergy owns and operates one of the cleanest large-scale U.S. power generating fleets with approximately 30,000 megawatts of electric generating capacity, including 8,000 megawatts of nuclear power. Headquartered in New Orleans, Louisiana, Entergy has annual revenues of $10 billion and more than 13,000 employees. Learn more at entergy.com and follow @Entergy on social media.
CUTLINE
Entergy Arkansas volunteers Jason Oliver (at left) with Arkansas Nuclear One and Leticia Finley with Transmission put together boxes of frozen meals, canned goods and shelf-stable items as part of an event with the Arkansas Food Bank in November 2020 to serve veterans in the Russellville area.
---