News Center > Entergy Corporation a Finalist for Two 2021 S&P Global Platts Global Energy Awards
For Immediate Release
Entergy Corporation a Finalist for Two 2021 S&P Global Platts Global Energy Awards
11/23/2021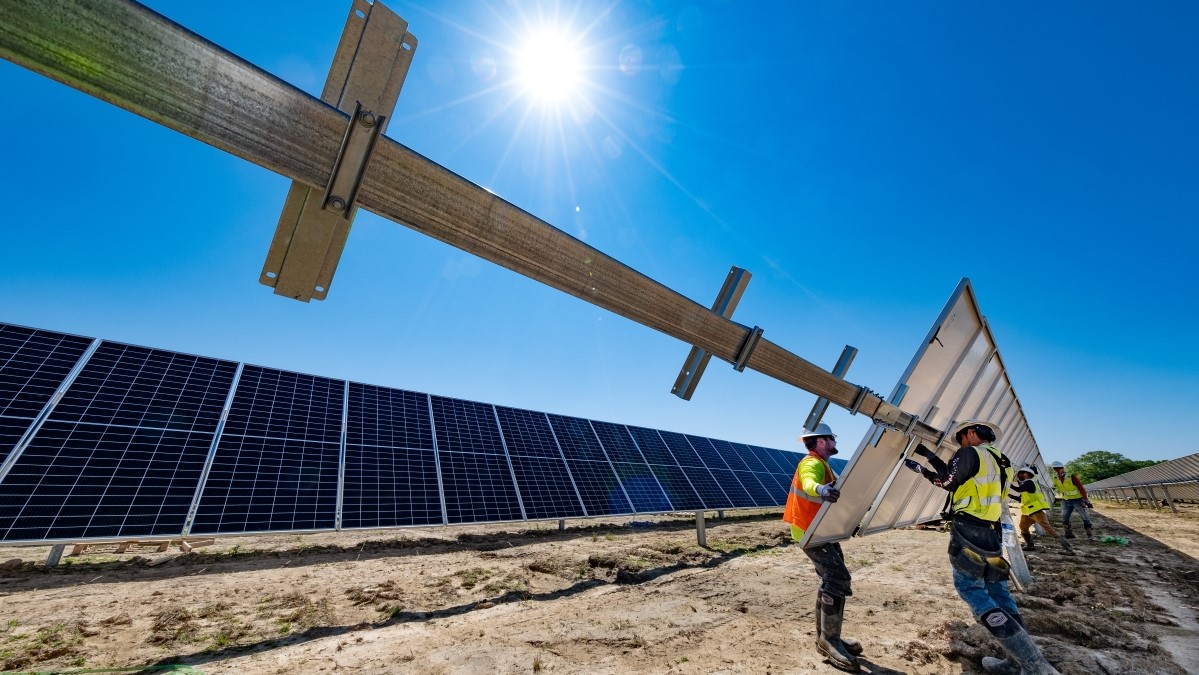 Electric utility recognized for environmental achievements, storm response actions
NEW ORLEANS – Entergy Corporation, a leading electric utility of the Gulf South region, is included among the finalists in the prestigious 23rd annual S&P Global Platts Global Energy Awards, including the Award for Excellence in Power and CEO of the Year. The 2021 Finalists were announced recently by program host S&P Global Platts, the leading global provider of energy and commodities information and spot market benchmarks.
Entergy was included among the Award for Excellence in Power finalists for its environmental, financial and storm response performance. A key factor in the selection included the company's storm response to the busiest Atlantic hurricane season ever recorded in 2020, including three devastating storms in the Gulf South within just 62 days. Entergy deployed the largest restoration effort ever mobilized at that time while working amid a pandemic.
In addition, Entergy Chairman and Chief Executive Officer Leo Denault was named a finalist for CEO of the Year for his leadership toward accelerating the company's carbon-reduction strategy, committing to net-zero carbon emissions by 2050 and for transforming the company into a pure-play electric utility over the last few years.
Organizations are judged on their demonstrated industrywide impact since January 2020. Entergy won this category in 2002 and 2003.
The S&P Global Platts Global Energy Awards recognizes achievements in innovation, leadership, and company performance in 22 categories spanning the entire energy complex worldwide. The Global Energy Awards' independent panel of esteemed judges will select winners for each award category from the corresponding group of finalists. The winners will be announced Dec. 9 in New York City.      
About Entergy Corporation
Entergy Corporation (NYSE: ETR) is an integrated energy company engaged in electric power production, transmission and retail distribution operations. Entergy delivers electricity to 3 million utility customers in Arkansas, Louisiana, Mississippi and Texas. Entergy owns and operates one of the cleanest large-scale U.S. power generating fleets with approximately 30,000 megawatts of electric generating capacity, including 7,000 megawatts of nuclear power. Headquartered in New Orleans, Louisiana, Entergy has annual revenues of $10 billion and approximately 12,500 employees. Learn more at entergy.com and follow @Entergy on social media.
-30-
---