News Center > Entergy Funding Supports Ochsner Health Care Workers on Frontlines of COVID-19 Response
For Immediate Release
Entergy Funding Supports Ochsner Health Care Workers on Frontlines of COVID-19 Response
04/30/2020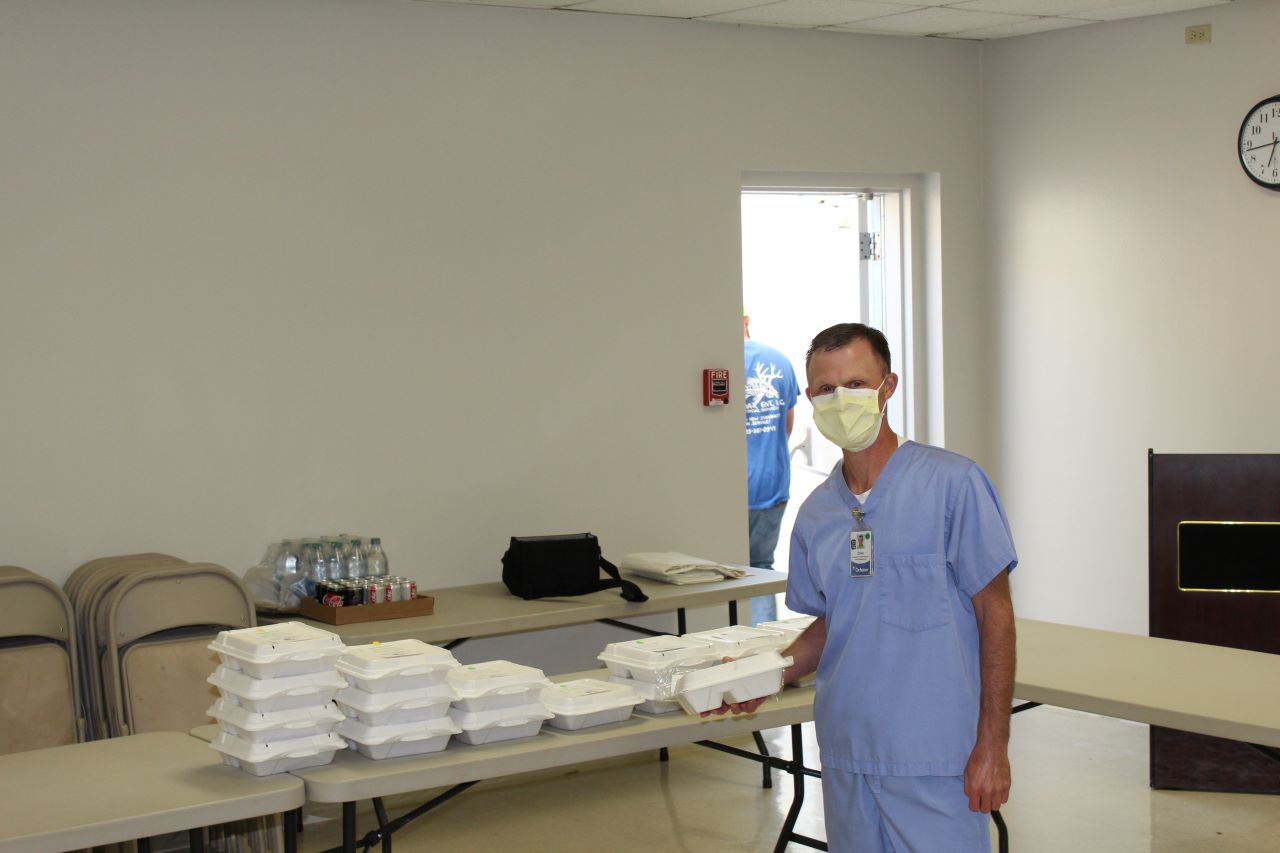 NEW ORLEANS – As the health care needs of individuals continue to grow due to the COVID-19 pandemic, the ability to respond quickly is paramount. Entergy is providing funding to support Ochsner Health's current team of health care workers, as well as those training to join the frontlines of the COVID-19 response.
The Entergy Charitable Foundation is allocating $150,000 in funding toward a rapid Patient Care Training Program offered by Ochsner Health and the New Orleans Career Center in which Ochsner Health will train and certify the first cohort of workers to assist in patient intake. This program is designed to expand Ochsner's frontline team of health care workers, while also providing an opportunity for community members, including furloughed hospitality workers, to enter a career path in health care.
The funds will cover the training program, a set of scrubs, basic tools and supplies, study guides, and certification exam fees for 25 participants who are interested in a new career path. Normally, the Patient Care Training Program takes approximately two to three months to complete. With Entergy's support, participants in this new rapid program will receive certification in three to four weeks.
"We are incredibly grateful to Entergy for supporting our Ochsner Heroes on the frontlines of the COVID-19 response. The more we can do to support these heroes during this current crisis, the better they are able to persevere and focus on caring for themselves and their patients," said Missy Sparks, vice president of talent management at Ochsner Health.
Entergy's support also will provide individually packaged meals to nearly 600 health care workers in the emergency department and intensive care unit and provide family-sized packages of groceries to 500 environmental services members at Ochsner Health's Jefferson Highway, West Bank, Baptist, Kenner and Slidell facilities. Ochsner Health frontline staff also will receive individual hand lotion to ease the discomfort of dry and irritated hands from frequent handwashing and disinfectant wipes and gels.
"Supporting community partners such as Ochsner Health during this critical time helps to ensure our local communities stay healthy and safe," said David Ellis, Entergy New Orleans' president and CEO. "We are honored to support Ochsner Health's program to help build a pipeline of patient care techs to answer the call now and support the health care system in the future."
"Entergy's grant will support efforts to strengthen the stability of our communities by creating opportunities for laid off or furloughed workers explore a new career path," said Phillip May, Entergy Louisiana's president and CEO. "We are committed to doing what we can to make sure Ochsner Health continues to provide the care our local communities need."
Entergy's support for Ochsner Health is one part of its community commitment through the Entergy Charitable Foundation. The company has committed more than $1 million to support COVID-19 relief efforts across its service territory. Local efforts include support for the Hospitality Cares Pandemic Response Fund,  Second Harvest Food Bank and distance learning for students in Orleans Parish.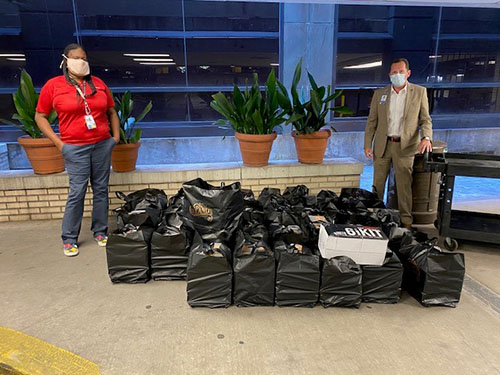 For the latest COVID-19 updates from Ochsner Health visit Ochsner.org/coronavirus.
About Entergy New Orleans
Entergy New Orleans, LLC is an electric and gas utility that serves Louisiana's Orleans Parish. The company provides electricity to more than 200,000 customers and natural gas to more than 108,000 customers. Entergy New Orleans, LLC is a subsidiary of Entergy Corporation.
About Entergy Louisiana
Entergy Louisiana, LLC provides electric service to more than 1 million customers and natural gas service to more than 93,000 customers in the greater Baton Rouge area. With operations in southern, central and northern Louisiana, the company is a subsidiary of Entergy Corporation.
About Ochsner Health
Ochsner Health is a system that delivers health to the people of Louisiana, Mississippi and the Gulf South with a mission to Serve, Heal, Lead, Educate and Innovate. Ochsner Health is a not-for-profit committed to giving back to the communities it serves through preventative screenings, health and wellness resources and partnerships with innovative organizations that share our vision. Ochsner Health healed more than 876,000 people from across the globe in 2019, providing the latest medical breakthroughs and therapies, including digital medicine for chronic conditions and telehealth specialty services. Ochsner Health is a national leader, named the top hospital in Louisiana and a top children's hospital by U.S. News & World Report. As Louisiana's leading healthcare educator, Ochsner Health and its partners educate thousands of healthcare professionals annually. Ochsner Health is innovating healthcare by investing in new technologies and research to make world-class care more accessible, affordable, convenient and effective. Ochsner's team of more than 26,000 employees and 4,500 providers are working to reinvent the future of health and wellness in the region. To learn more about Ochsner Health, please visit www.ochsner.org. To transform your health, please visit www.ochsner.org/healthyyou.
-30-
Ochsner.org
Facebook.com/OchsnerHealth
Twitter: @OchsnerHealth
Entergyneworleans.com
facebook.com/EntergyNOLA
Twitter: @EntergyNOLA
EntergyLouisiana.com
facebook.com/EntergyLA
Twitter: @EntergyLA
---