News Center > Entergy Identifies and Stops Flow of Lubricating Oil at its James A. FitzPatrick Nuclear Power Plant
For Immediate Release
Entergy Identifies and Stops Flow of Lubricating Oil at its James A. FitzPatrick Nuclear Power Plant
06/27/2016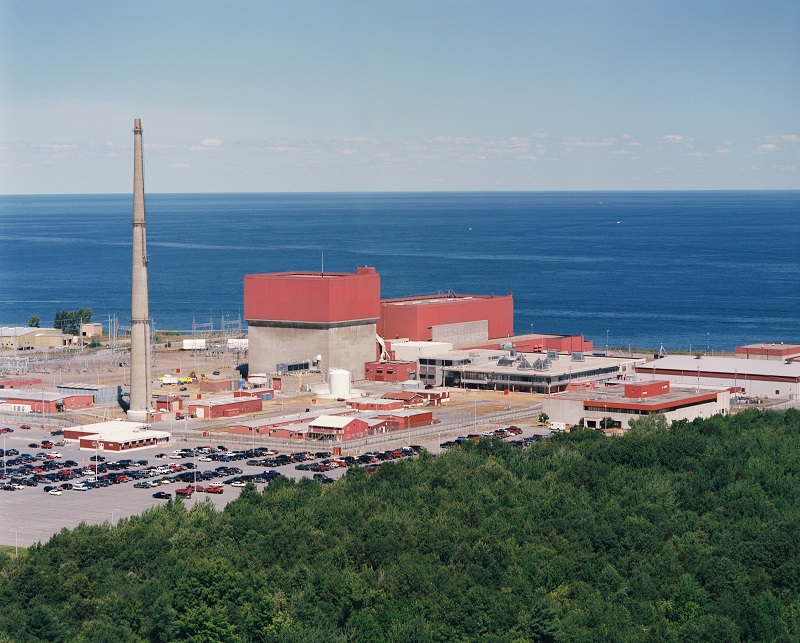 SCRIBA, NY – This morning, Entergy personnel at its James A. FitzPatrick Nuclear Power Plant in Scriba, NY, identified the source of oil released to the site's discharge canal on Sunday and stopped the flow. 
While this oil contains no PCBs, is non-radioactive, non-hazardous and has low potential health effects, any unintended release to Lake Ontario is not in accordance with Entergy's standards.
A preliminary investigation has determined a tank that stores lubrication oil overfilled due to an apparent equipment failure. A pipe that acts as an air vent from the tank exits onto a building roof. Excess oil flowed through the vent pipe and pooled on the roof, then apparently migrated to a roof drain and eventually into Lake Ontario.
Equipment that discharges water to the lake has been turned off, and there is no apparent ongoing release of oil.
"We are taking appropriate actions to mitigate the environmental consequence from this event and working closely with appropriate local, state and federal agencies," said Brian Sullivan, FitzPatrick's site vice president and Entergy's top official at the site. "We have identified the source of the oil, stopped the leak and put protective absorbent material and barriers in place to help mitigate additional oil from reaching the lake.  Environmental protection is a hallmark of our operations, and we are taking all appropriate actions."
Site personnel and environmental contractors are cleaning up the lubricating oil from the building and working within the discharge canal to absorb and contain any oil that reached the canal, which flows to Lake Ontario.
FitzPatrick nuclear power plant has been shut down since Friday afternoon, when control room operators removed the unit from service following a loss of power supply affecting water pumps at the plant.
About Entergy
Entergy Corporation (NYSE: ETR) is an integrated energy company engaged primarily in electric power production and retail distribution operations. Entergy owns and operates power plants with approximately 30,000 megawatts of electric generating capacity, including nearly 10,000 megawatts of nuclear power. Entergy delivers electricity to 2.8 million utility customers in Arkansas, Louisiana, Mississippi and Texas. Entergy has annual revenues of approximately $11.5 billion and more than 13,000 employees.
-30-
Entergy's online address is www.entergy.com.
---