News Center > Entergy Mississippi's Johnston graduates from Leadership DeSoto
For Immediate Release
Entergy Mississippi's Johnston graduates from Leadership DeSoto
05/11/2022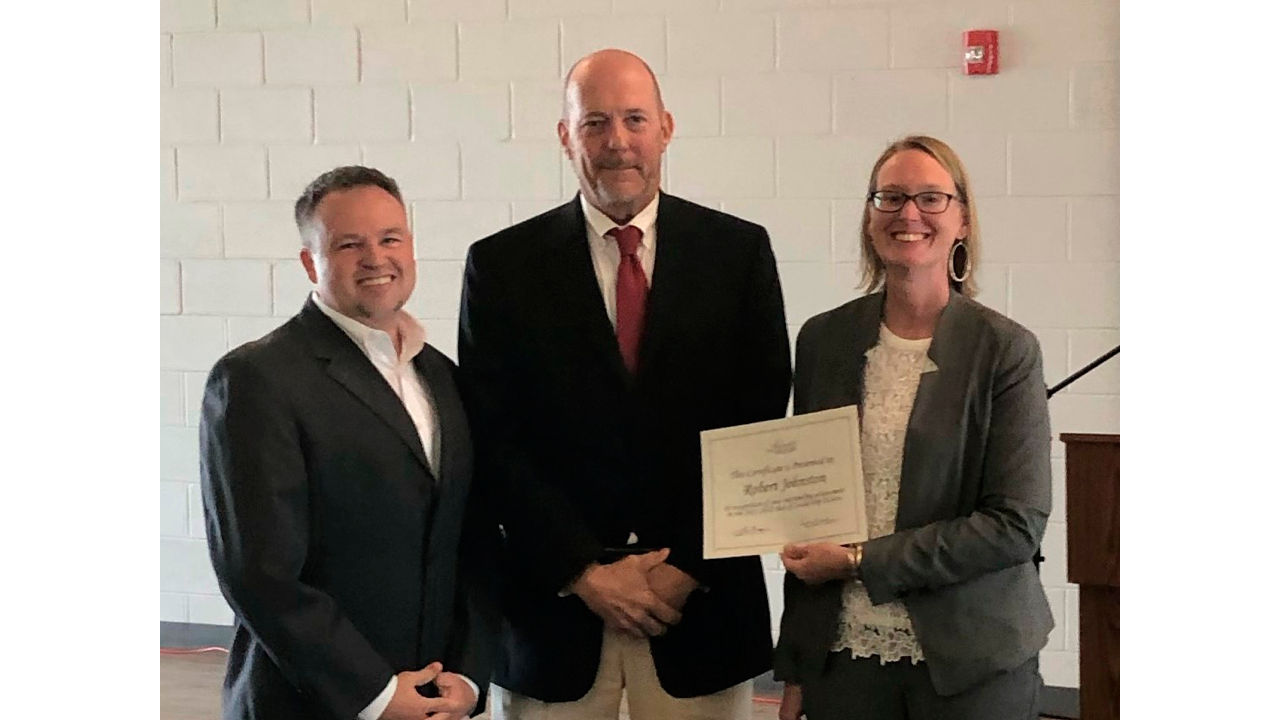 JACKSON, Miss. – Entergy Mississippi Customer Service Manager Robert Johnston recently graduated from the 2022 Class of Leadership Desoto.
Leadership DeSoto is a program coordinated by the DeSoto County Economic Development Council to inform future leaders of the needs and challenges facing DeSoto County and inspire them to utilize the resources available to them to make a difference. For more than 25 years, Leadership DeSoto has helped leaders become involved in performing community service and improving the quality of life in DeSoto County.
Candidates are nominated by organizations, employers or individuals, or may apply on their own.  A selection committee chooses participants based on their community involvement, leadership capabilities and potential in their respective fields.
Johnston was named customer service manager for the Southaven area in 2021. He joined Entergy in 2015 as a lighting sales coordinator in Arkansas and moved into the same role in New Orleans before becoming a customer service manager for Entergy New Orleans. Before Entergy, Johnston spent more than 25 years at Memphis Light, Gas & Water, working in operations, customer service, economic development, residential services and marketing.
Johnston has a bachelor's degree in business administration from the University of Memphis and an associate degree in electrical engineering technology from State Technical Institute at Memphis.
About Entergy Mississippi
Entergy Mississippi, LLC provides electricity to approximately 456,000 customers in 45 counties. Entergy Mississippi is a subsidiary of Entergy Corporation, an integrated energy company engaged in electric power production, transmission and retail distribution operations. Entergy delivers electricity to 3 million utility customers in Arkansas, Louisiana, Mississippi and Texas. Entergy owns and operates one of the cleanest large-scale U.S. power generating fleets with approximately 30,000 megawatts of electric generating capacity, including 7,000 megawatts of nuclear power. Headquartered in New Orleans, Louisiana, Entergy has annual revenues of $10 billion and approximately 12,500 employees.
---