News Center > Entergy Mississippi's 'Bright Future' Plan Wins MPSC Approval
For Immediate Release
Entergy Mississippi's 'Bright Future' Plan Wins MPSC Approval
12/10/2014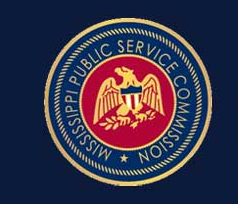 JACKSON, Miss. – The Mississippi Public Service Commission has approved a rate modernization plan for Entergy Mississippi, Inc. The company proposed a blueprint for Mississippi's electric service needs through 2025, dubbed the "Bright Future" plan. It is designed to improve reliability, modernize the grid, maintain an adequate workforce, stabilize rates, use new technologies and attract new industry. The plan was unanimously approved by the MPSC, with some modifications.
"After working with the Mississippi Public Utilities Staff for several months, we came to an agreement that will benefit our customers and give us the flexibility and tools we need to build for the future," said Haley Fisackerly, Entergy Mississippi president and CEO. "Today the commission recognized the value our proposal holds for customers and approved our agreement with the staff."
The plan goes into effect in February. The net effect on the monthly bill of a typical residential customer using 1,000 kWh per month will be a decrease of $1.85, after considering all of the changes to the various rate schedules, including the expiration of a temporary fuel charge approved last summer.
The "Bright Future" plan offers these benefits to Entergy Mississippi customers:
· increased economic development incentives, which will bring jobs and help keep rates stable,
· a forward-looking test year, which will help Entergy Mississippi fund investments needed to increase reliability and strengthen the grid,
· an agreement by Entergy Mississippi not to seek recovery of costs to develop another nuclear generating unit at the Grand Gulf site and  
· construction of three 500 kW utility-scale solar power projects that will allow Entergy to study the feasibility of solar power in Mississippi.
"The plan also addresses our upcoming exit from the System Agreement, as well as repairs to some of our larger power plants," said Fisackerly. "Our rates under the plan will also reflect the customer benefits from joining MISO, the regional transmission organization."
Entergy Mississippi residential rates are below the national and state averages, and are among the lowest in the Southeast, according to the U.S. Department of Energy's latest figures: http://www.eia.gov/electricity/monthly/epm_table_grapher.cfm?t=epmt_5_6_b .
Entergy Mississippi, Inc. provides electricity to approximately 441,000 customers in 45 counties. It is a subsidiary of Entergy Corporation. Entergy Corporation is an integrated energy company engaged primarily in electric power production and retail distribution operations. Entergy owns and operates power plants with approximately 30,000 megawatts of electric generating capacity, including more than 10,000 megawatts of nuclear power, making it one of the nation's leading nuclear generators. Entergy delivers electricity to 2.8 million utility customers in Arkansas, Louisiana, Mississippi and Texas. Entergy has annual revenues of more than $11 billion and approximately 14,000 employees.
-30-
entergy-mississippi.com
Twitter: @EntergyMS
facebook.com/EntergyMS
---