News Release > Entergy Named a National Leader in Economic Development for 14th Year in a Row
For Immediate Release
Entergy Named a National Leader in Economic Development for 14th Year in a Row
12/20/2021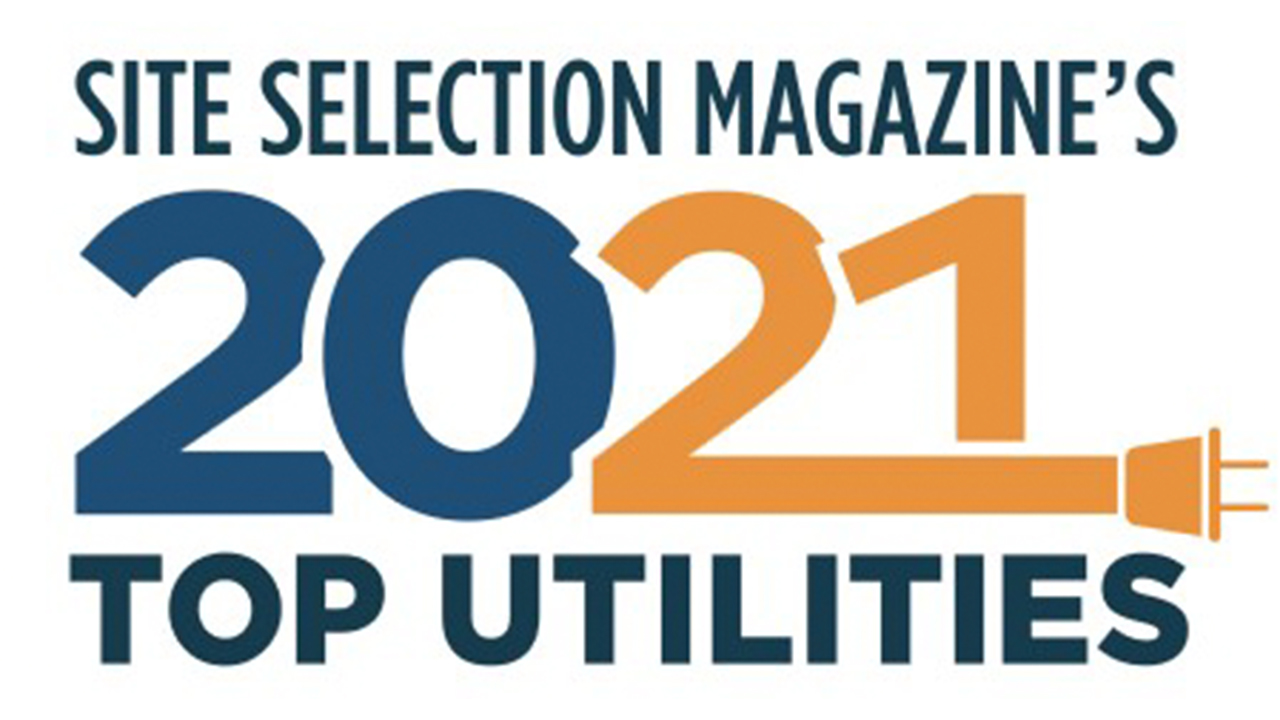 More than $659M invested and 2,360 jobs announced in Mississippi service area
JACKSON, Mississippi – Despite the challenges 2020 presented, Entergy continued to play an integral role in the Gulf Coast region by helping secure billions of dollars in capital investment and creating thousands of jobs in communities it serves. This includes $659 million in investments and 2,360 jobs in Entergy Mississippi's 45-county service area. This work during an unprecedented time led Site Selection magazine to recognize Entergy as one of the nation's top 10 electric utilities in economic development for the 14th year in a row.
"Our first obligation is to provide safe, affordable power. But we're responsible for much more than that," said Haley Fisackerly, Entergy Mississippi president and CEO. "Last year's challenges created unexpected hardships for everyone. One way we responded was by driving economic development to power life for our customers and communities. We're proud of the important role Entergy plays in attracting business and growth to our state, and the positive impact that has."
Notable investments in Mississippi in 2020 include:
AWG - Associate Wholesale Grocers announced it would merge two distribution centers, creating an automated warehouse in Hernando with 590 jobs. The $300 million investment created 79 new jobs.
Google Operations Center announced it would open its first U.S. operations center. Located in Southaven, this $10 million investment created 350 jobs.
Amazon announced it would build a distribution center at the Madison Mega Site, an Entergy certified site. This $200-million investment would create 1,000 jobs. Amazon announced four facilities in the Entergy region in 2020, representing an $820 million investment.
Criteria used by Site Selection for its rankings include the use of innovative programs and incentives for business, website tools and data, and each utility's job-creating infrastructure and facility investment trends. In Mississippi, the magazine considered these Entergy offerings, among others:
Excellerator Grants. This grant program awarded $100,000 to communities in 2020 for industrial site development, strategic planning and economic development marketing.
ACT Work Ready Communities Certification. Entergy Mississippi brought in ACT representatives to perform "boot-camp" training sessions for communities seeking to become a Certified Work Ready Community. The ACT program works to close the skills gap through workforce development. This gives communities that are ACT-certified an edge when competing for business.
Proactive Substation Construction for Economic Development. Entergy Mississippi announced approval to build a $57-million substation at the Madison Mega Site. The company is building the substation to create a competitive edge in recruiting large economic development projects.
Entergy provides companies with access to essential information needed to locate, expand and promote their company within its four-state region. Entergy also provides companies with services in site selection, project management, large projects and contracts. Learn more how Entergy generates business growth for the region at goentergy.com.
To view Site Selection magazine's ranking, visit its website.
About Entergy Mississippi
Entergy Mississippi, Inc. provides electricity to approximately 456,000 customers in 45 counties. Entergy Mississippi is a subsidiary of Entergy Corporation, an integrated energy company engaged in electric power production, transmission and retail distribution operations. Entergy delivers electricity to 3 million utility customers in Arkansas, Louisiana, Mississippi and Texas. Entergy owns and operates one of the cleanest large-scale U.S. power generating fleets with approximately 30,000 megawatts of electric generating capacity, including 7,000 megawatts of nuclear power. Headquartered in New Orleans, Louisiana, Entergy has annual revenues of $10 billion and approximately 12,500 employees. Learn more at entergy.com and follow @Entergy on social media.
-30-
---