News Release > Entergy named a top utility in economic development for 16th consecutive year
For Immediate Release
Entergy named a top utility in economic development for 16th consecutive year
10/03/2023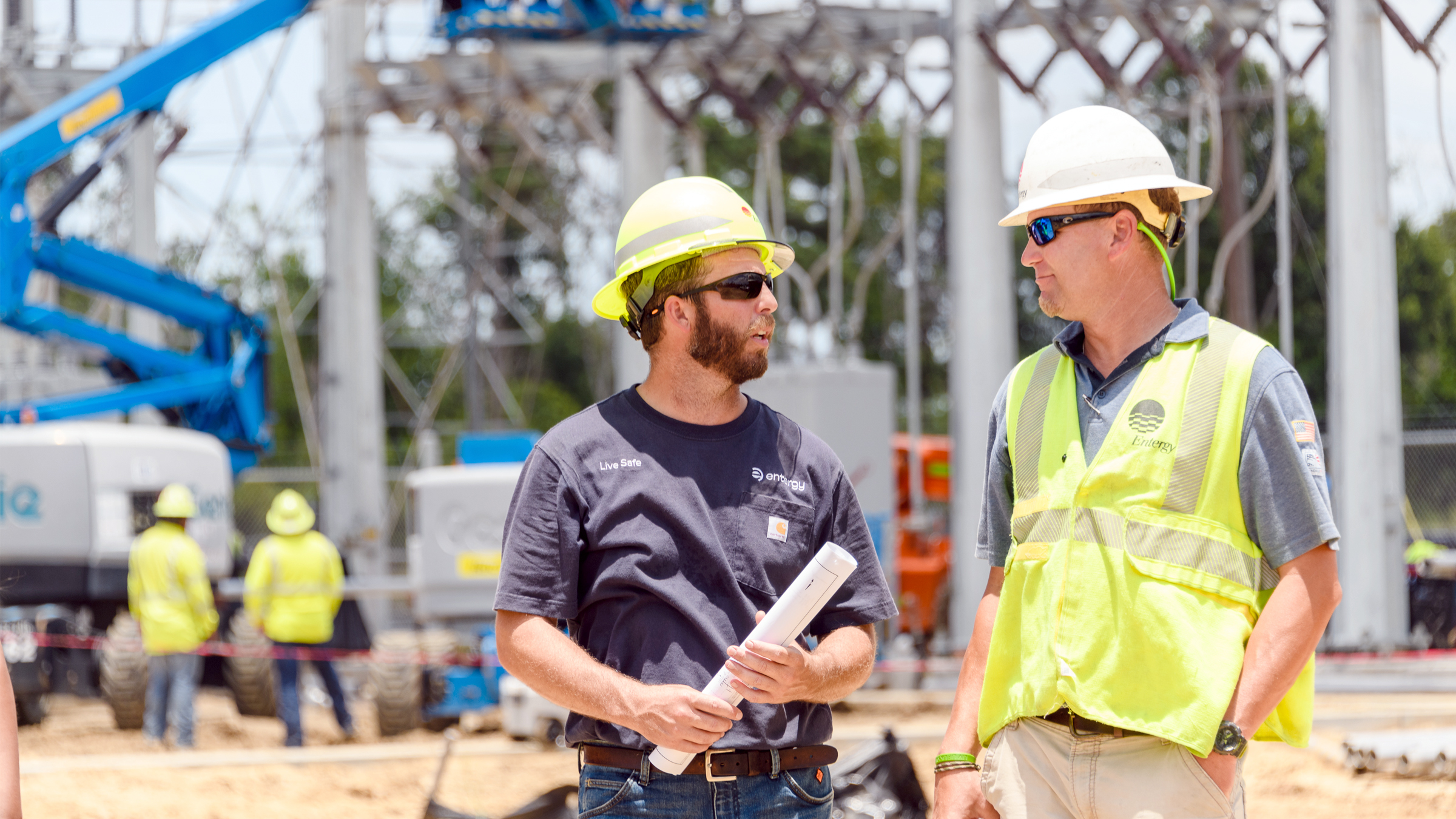 NEW ORLEANS, La. – Economic development is critical to developing healthy and vibrant communities through job creation and investments that enhance local services and improve quality of life. This is important to Entergy Corporation's mission and why the company is proud to be recognized by Site Selection magazine as a top utility for economic growth for 16 consecutive years.
The company provides power to some of the largest and most power-intensive U.S. industries. In 2022, Entergy New Orleans and Entergy Louisiana helped secure approximately $16.2 billion in capital investments and created nearly 18,000 new jobs within Louisiana.
"This recognition highlights how deeply we are invested in the customers we serve and the community we call home," said Deanna Rodriguez, Entergy New Orleans president and CEO. "As the only Fortune 500 company headquartered in the state, we have a responsibility to continue to drive economic growth for the region."
"Businesses and industries depend on clean, reliable and affordable power to operate, and at Entergy, we're always working to provide that service to help Louisiana grow," said Phillip May, Entergy Louisiana president and CEO. "Driven by factors like the energy transition, our state has a significant opportunity to see more growth, new jobs and additional investments in our communities, and we stand ready to help make that outlook a reality."
Site Selection magazine determines each year's honorees by assessing criteria including each utility's job-creating infrastructure and facility investment trends, innovative programs and incentives for businesses and website tools and data.
Customer investments
Capital investments in Louisiana over the last 16 years represent companies from across the world and from a variety of industries like biofuels, chemicals, manufacturing and transportation. Examples of companies that have either started projects or announced projects in 2022 include Origin Materials, Focus Foods, Plug Power, BASF, CF Industries, Clean Hydrogen Works and Louisiana International Terminal.
Entergy New Orleans, in particular, helped support the timely delivery of service to the Second Line Stages expansion, including the new sound stage complex that was completed in November 2022. The $60 million complex houses four new, state-of-the-art sound stages and plays a key role in supporting the continued growth of the film industry in New Orleans.
Economic partnerships
We understand that siting new or expanding industrial facilities can be a complex process, and our teams have built partnerships to enable economic development throughout our four-state service area. Site Selection magazine once again recognized Entergy Corporate for our extensive support of local economic development efforts. Our state-of-the-art site selection website, buildingsandsites.com, empowers companies with the essential information they need to locate, expand and market their commercial and industrial properties within our region. The website currently features over 1,400 listings across our four-state region. For sites specific to Louisiana, visit louisianasiteselection.com/.
Entergy assisted Louisiana Economic Development (LED) in certifying two sites within the company's Louisiana service territory in 2022. Louisiana currently has 137 certified sites, with more than a 100 being within Entergy's service territory.
Community development
Since 2018, Entergy Corporation has delivered more than $100 million in economic benefits each year to local communities, philanthropy, volunteerism and advocacy across our four-state region through the Entergy Charitable Foundation.
Environmental sustainability
In 2022, Entergy Corporation reaffirmed our 2020 commitment to achieving net-zero emissions by 2050, and we expect to reach 50% clean, carbon-free power generation capacity by 2030. We also anticipate 50% reduction of our carbon dioxide emissions rate by 2030.
Site Selection magazine's profile of Entergy Corporation may be viewed in the September 2023 print issue and online.
Entergy Corporation provides companies with access to essential information needed to locate, expand and promote their business within our four-state region. In addition, Entergy provides companies with services in site selection, project management, large projects and contracts.
Learn how we can power your business at GoEntergy.com.
About Entergy Louisiana
Entergy Louisiana, LLC provides electric service to more than 1 million customers in 58 parishes and natural gas service to more than 94,000 customers in Baton Rouge, Louisiana.
About Entergy New Orleans
Entergy New Orleans, LLC is an electric and gas utility that serves Louisiana's Orleans Parish. The company provides electricity to more than 209,000 customers and natural gas to more than 110,000 customers.
Both companies are subsidiaries of Entergy Corporation, an integrated energy company engaged in electric power production, transmission and retail distribution operations. Entergy delivers electricity to 3 million utility customers in Arkansas, Louisiana, Mississippi and Texas. Entergy owns and operates one of the cleanest large-scale U.S. power generating fleets with approximately 30,000 megawatts of electric generating capacity, including 7,000 megawatts of nuclear power. Headquartered in New Orleans, Louisiana, Entergy has annual revenues of $10 billion and approximately 12,000 employees.
---