News Center > Entergy Nuclear CNO Cook-Nelson on the future of nuclear energy
For Immediate Release
Entergy Nuclear CNO Cook-Nelson on the future of nuclear energy
01/26/2023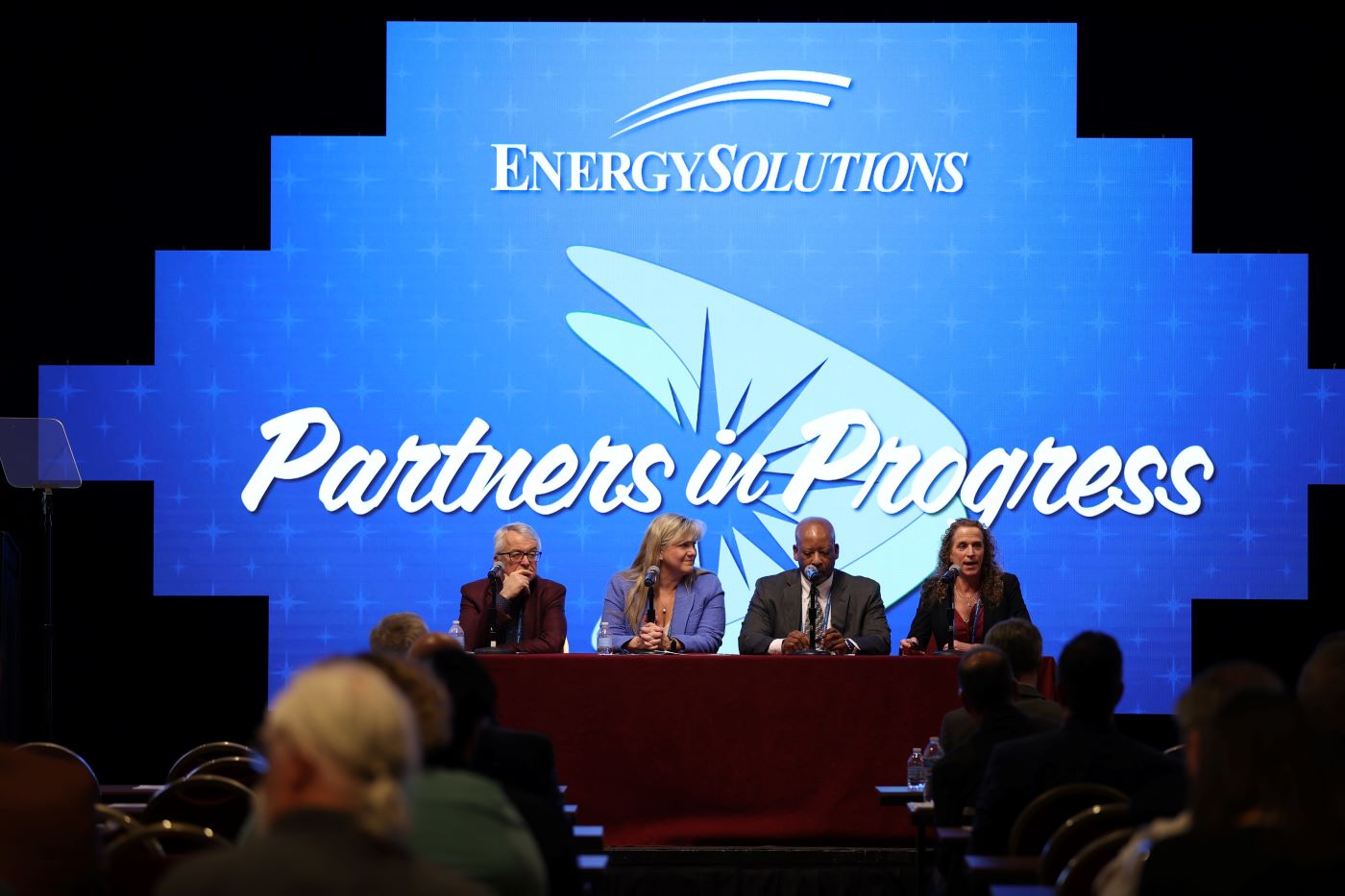 JACKSON, Miss. – Kimberly Cook-Nelson, Entergy Nuclear executive vice president and chief nuclear officer, recently spoke to more than 400 attendees at the annual EnergySolutions conference in Salt Lake City.
As part of a panel discussion on the future of clean, carbon-free nuclear energy, Cook-Nelson touched on everything from the 2022 Inflation Reduction Act to new small modular reactors, subsequent license renewals of existing plants and the environmental pros of nuclear power.
"Entergy is committed to meeting its 2050 sustainability goals, including net zero," said Cook-Nelson. "To meet our net-zero targets, we see clean, carbon-free nuclear energy as critical to our business. This includes operating our current five nuclear units in four sites in Arkansas, Louisiana and Mississippi at optimum levels."
Cook-Nelson discussed the company's current focus on its people, employee engagement and empowerment, continuous improvement and achieving excellence.
"There are tremendous opportunities for us to make lasting differences for Entergy's customers, employees, communities, owners, industry and the planet," she said.
She noted that the Inflation Reduction Act creates significant tax credit incentives for carbon-free energy, including nuclear and said the company is focusing on nuclear production tax credits for existing plants and technology-neutral tax credits for advanced nuclear and small modular reactors.
"It was my honor to represent the more than 3,500 Entergy Nuclear professionals at this important gathering," said Cook-Nelson. "Our team members are the best in the nuclear business, so this conference gave me a chance to tell our story."
Entergy Nuclear is headquartered in Jackson, Mississippi.
About Entergy
Entergy Nuclear, headquartered in Jackson, Mississippi, is a subsidiary of Entergy Corporation. Entergy, a Fortune 500 company headquartered in New Orleans, powers life for 3 million customers through its operating companies across Arkansas, Louisiana, Mississippi and Texas. Entergy is creating a cleaner, more resilient energy future for everyone with its diverse power generation portfolio, including increasingly carbon-free energy sources. With roots in the Gulf South region for more than a century, Entergy is a recognized leader in corporate citizenship, delivering more than $100 million in economic benefits to local communities through philanthropy and advocacy efforts annually over the last several years. Our approximately 12,000 employees are dedicated to powering life today and for future generations. Learn more at entergy-nuclear.com and follow @EntergyNuclear on Twitter. #WePowerLife
---