News Release > Entergy recently recognized as sustainability leader
For Immediate Release
Entergy recently recognized as sustainability leader
02/01/2023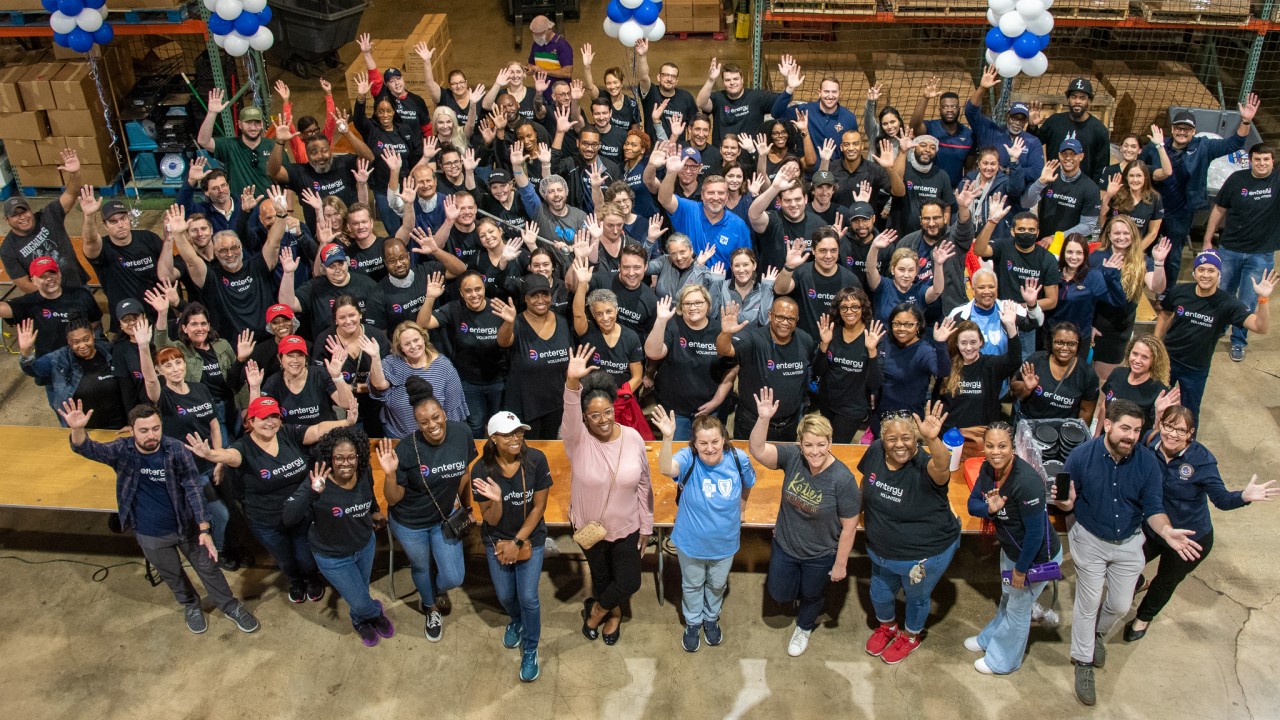 Company named for the 21st consecutive year to the Dow Jones Sustainability Index
NEW ORLEANS – Recent recognition of Entergy's leadership in environmental, social and governance performance demonstrates the company's commitment to creating sustainable value for all its stakeholders. Entergy was recently named for the 21st consecutive year to the Dow Jones Sustainability Index, a global standard for benchmarking corporate sustainability performance. The company maintains its industry leadership as one of just four companies in the electric utility sector included in the 2022 North America Index.
"Our stakeholders care about the impact we're making on important topics like reducing our carbon footprint, building an engaged and diverse workforce and enabling economic growth for our region," said Drew Marsh, chairman and chief executive officer of Entergy. "Our vision, 'We power life,' goes far beyond the essential service we provide for our customers and communities. We are focused on delivering long-term, sustainable value for all our stakeholders. The decades-long recognition of Entergy's leadership by the DJSI confirms that our sustainability strategy is delivering results and positive outcomes to help advance our society."
The Dow Jones Sustainability Indices were established in 1999 as a series of global sustainability benchmarks that measure the performance of companies selected using environmental, social and governance criteria. Entergy scored 100 in materiality, environmental reporting, water-related risks, and social reporting, and scored 99 in the corporate citizenship and philanthropy categories.
A key component of the company's growth strategy is reducing its carbon footprint and corresponding emissions across its value chain and diversifying its power generation with a focus on prioritizing renewable energy sources. The company recently released an update on its path to net-zero carbon emissions and climate resilience.
Additional ESG rankings and recognitions
Over the past year, Entergy received additional recognitions from:
The company also participated in the CDP Climate and CDP Water disclosure database for environmental transparency and performance.
Learn about our commitment to creating a cleaner, more sustainable energy future by visiting entergy.com/sustainability.
About Entergy
Entergy (NYSE: ETR), a Fortune 500 company headquartered in New Orleans, powers life for 3 million customers through its operating companies across Arkansas, Louisiana, Mississippi and Texas. Entergy is creating a cleaner, more resilient energy future for everyone with our diverse power generation portfolio, including increasingly carbon-free energy sources. With roots in the Gulf South region for more than a century, Entergy is a recognized leader in corporate citizenship, delivering more than $100 million in economic benefits to local communities through philanthropy and advocacy efforts annually over the last several years. Our approximately 12,500 employees are dedicated to powering life today and for future generations. Learn more at entergy.com and follow @Entergy on social media. #WePowerLife
---