News Center > Entergy Supports 2019 Nuclear Science Week
For Immediate Release
Entergy Supports 2019 Nuclear Science Week
10/14/2019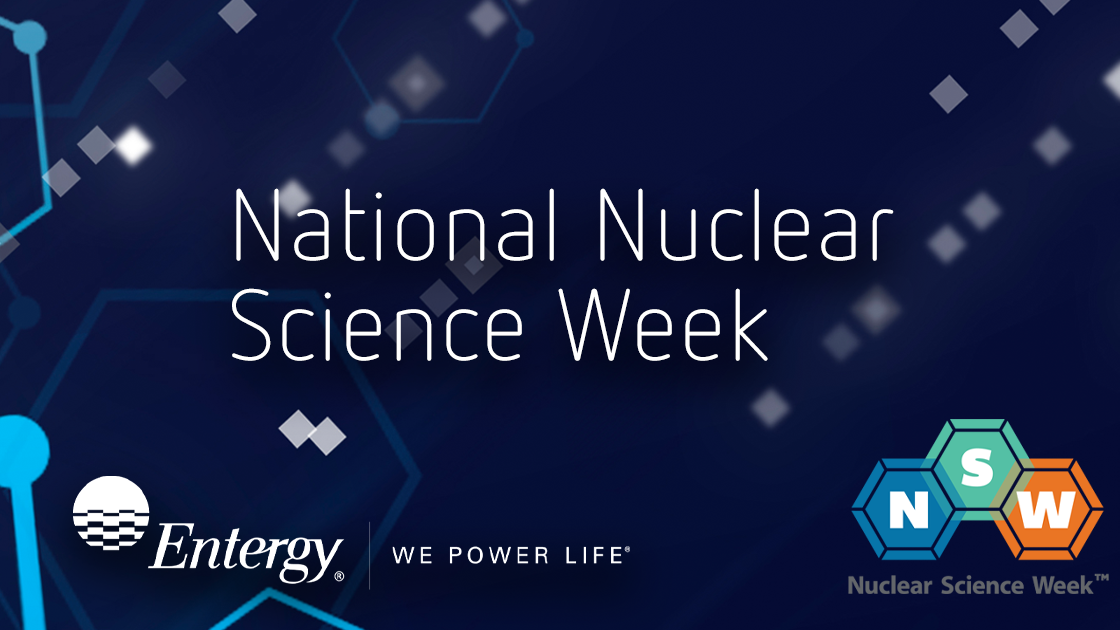 Entergy has joined nuclear industry partners and the National Museum of Nuclear Science & History in sponsoring the 2019 Nuclear Science Week national events. In addition to the sponsorship, Entergy team members will be hosting activities across the company's service territories.
NSW is an international, broadly observed week-long celebration to focus local, regional, national and international interest on all aspects of nuclear science. Taking place each year during the third week of October, this year's events will be held Oct. 14-18 in Washington, D.C. This year will mark the tenth year of NSW.
Local events Entergy is supporting include a STEM (science, technology, engineering and math) fair, Nuclear 101 event for STEM leaders, Girl Scouts "Get to Know Nuclear" workshop and a street fair at the Mississippi Children's Museum.
"Nuclear Science Week is an opportunity for Entergy to be an ambassador of nuclear science and share the benefits of nuclear power at the national and local levels," said Chief Nuclear Officer Chris Bakken. "We're glad to support the national events, as well as host activities in the communities where we live and work."
Nuclear is a safe, secure, reliable and carbon-free energy source. Entergy Nuclear produces 9,000 megawatts of power by owning, operating, supporting and providing management services to a national fleet of nine reactors in seven locations.
For more information on Nuclear Science Week, please visit nuclearscienceweek.org.
About Entergy Corporation
Entergy Corporation is an integrated energy company engaged primarily in electric power production and retail distribution operations. Entergy owns and operates power plants with approximately 30,000 megawatts of electric generating capacity, including 9,000 megawatts of nuclear power. Entergy delivers electricity to 2.9 million utility customers in Arkansas, Louisiana, Mississippi and Texas. Entergy has annual revenues of $11 billion and approximately 13,500 employees.
-30-
entergy-nuclear.com
facebook.com/entergy
@EntergyNuclear
---