News Center > Entergy Texas announces new industrial accounts leaders
For Immediate Release
Entergy Texas announces new industrial accounts leaders
06/08/2023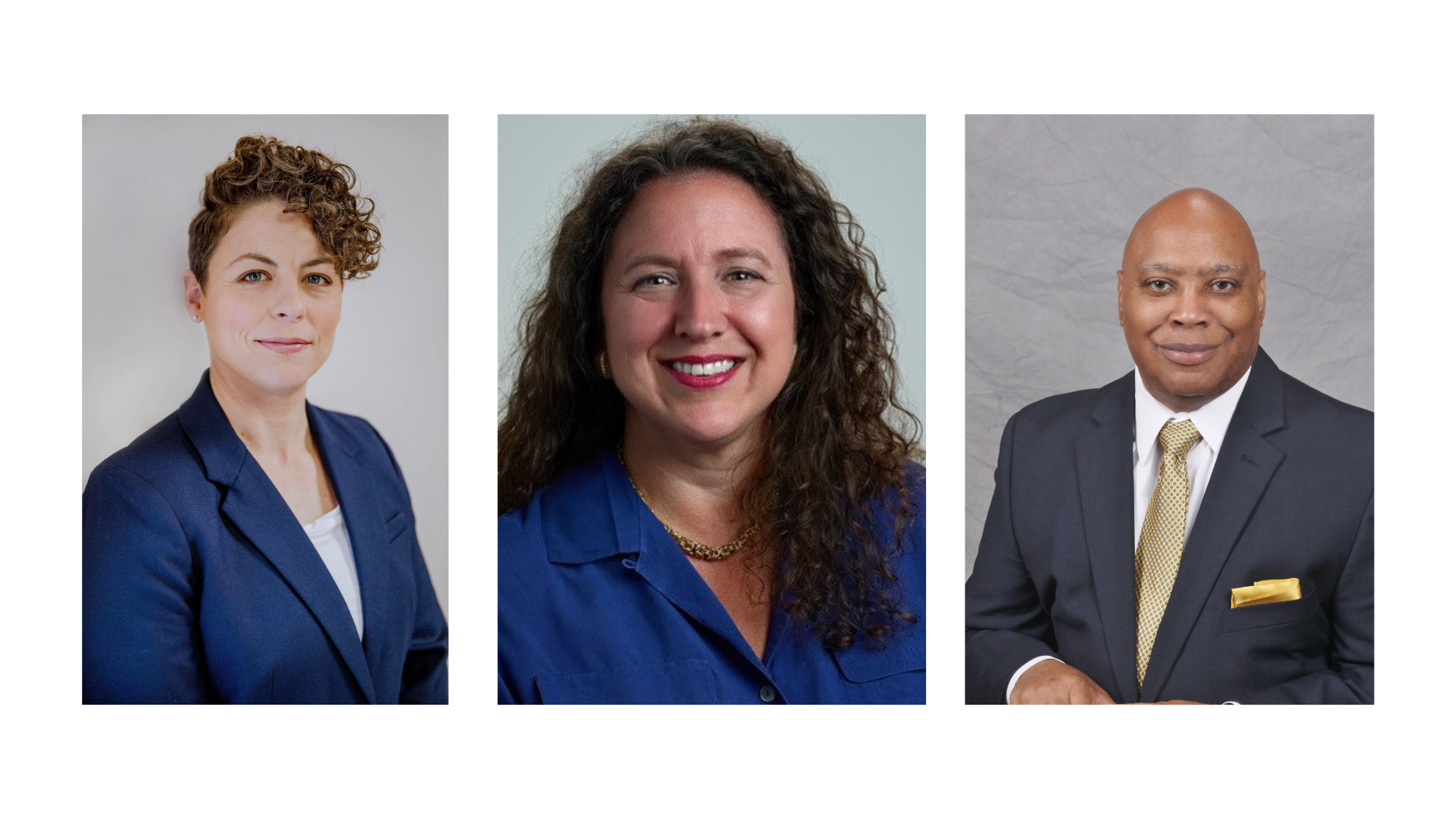 Three new team members bring decades of industry experience
BEAUMONT, Texas – Entergy Texas recently promoted three employees to help lead its industrial accounts team. Megan Norris has been named manager of industrial accounts, and Deborah Drago and Ronald Fletcher will serve as industrial account executives.
The industrial accounts team manages the company's engagement with industrial customers and other key stakeholders as Entergy Texasworks to deliver new, sustainable solutions for customers while maintaining reliable and affordable power for Southeast Texas.
"We're excited to welcome Norris, Drago and Fletcher in their new roles, as they bring many years of experience in the industry and across Southeast Texas," said Ernest Peeples, director of business and economic development at Entergy Texas. "Each person brings knowledge from various departments across the company, equipping them with a well-rounded sense of the business, which is essential as we work to advance growth in our communities and for our customers."
Norris will be responsible for leading the industrial accounts team in providing innovative customer products, services and programs to foster growth across Southeast Texas. She has nearly 20 years of local industry experience, starting with project management at chemical plants before joining Entergy full time in 2007. She spent 14 years in various roles at industrial plants spanning from engineer to plant manager, and most recently served as the Texas distribution operations center manager. Norris' career highlights include her time as a plant manager at the Lake Charles Power Station, where she was involved from the facility's groundbreaking through commercial operation. Her experience provides a valuable perspective to industrial customers and those seeking to build new facilities in the Entergy Texas service area. Norris holds a bachelor's degree in mechanical engineering and a master's degree in business administration from McNeese State University, where she was a collegiate soccer player. Norris leads a team including Drago and Fletcher, who both serve as industrial account executives at Entergy Texas.
Drago is a Port Arthur native who joined Entergy Texas as a customer service specialist supporting customer advocacy initiatives and most recently served as the customer service manager for the Port Arthur Network. She has over 20 years of experience in the nonprofit and educational sectors and has leveraged her background and community connections to support key region initiatives that improve customer satisfaction. Drago holds a bachelor's degree in applied learning and development from The University of Texas at Austin and a Master of Business Administration from Lamar University. She continues her community advocacy through civic leadership, currently serving on the Texas Nonprofit Council. Drago is also an executive board member of the United Way of Mid & South Jefferson County, Chair of Leadership Southeast Texas Advisory Council, and a board member of the Greater Port Arthur Chamber of Commerce. 
 
Fletcher served as the customer service manager serving the Port Arthur and Winnie network locations followed by the Beaumont and Dayton networks before moving to the industrial accounts department. In his customer service roles, Fletcher was responsible for leading customer service functions including account management, stakeholder engagement, and customer experience. He has been with Entergy for nearly 34 years, worked in customer facing roles for the past 25 years, and maintained a perfect safety record throughout his career. Fletcher obtained his bachelor's degree in political science from North Carolina Central University and his masters in operations management from the University of Arkansas. He is also a retired Commander who served with the U.S. Navy and Naval Reserves.
About Entergy Texas
Entergy Texas, Inc. provides electricity to approximately 499,000 customers in 27 counties. Entergy Texas is a subsidiary of Entergy Corporation, a Fortune 500 company headquartered in New Orleans. Entergy powers life for 3 million customers through its operating companies across Arkansas, Louisiana, Mississippi and Texas. Entergy is creating a cleaner, more resilient energy future for everyone with our diverse power generation portfolio, including increasingly carbon-free energy sources. With roots in the Gulf South region for more than a century, Entergy is a recognized leader in corporate citizenship, delivering more than $100 million in economic benefits to local communities through philanthropy and advocacy efforts annually over the last several years. Our approximately 12,000 employees are dedicated to powering life today and for future generations. For the latest news from Entergy, visit the Newsroom.
---