News Center > Entergy Texas Kicks Off Super Tax Day on Super Bowl Weekend
For Immediate Release
Entergy Texas Kicks Off Super Tax Day on Super Bowl Weekend
02/01/2017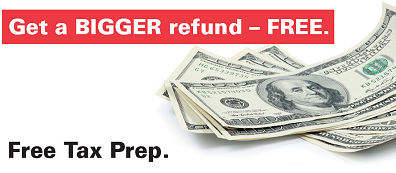 Company teams with United Way and Lamar University to provide free tax prep
The Woodlands, TX – On Super Bowl weekend, Entergy Texas, United Way of Beaumont and Lamar University volunteers are kicking off the tax season by making sure the big winners are local customers who claim their Earned Income Tax Credit.
Super Tax Day will take place from 9 a.m. to 3 p.m. on Saturday, February 4 in Beaumont at the Gloria Ramirez Neighborhood Resource Center, located at 2850 Gulf Parkway.  
"Providing assistance in securing Earned Income Tax Credits through Super Tax Day events helps our customers and our communities," said Vernon Pierce, Entergy Texas vice president of customer service.  "New tools and programs mean Entergy's Super Tax Day events have long-term benefits that help power customers' lives now and in the future. This Super Bowl weekend, visitors to our VITA sites will be the real winners."
Entergy's support of the VITA program in the four states the utility serves – Arkansas, Louisiana, Mississippi and Texas – has resulted in approximately 93,000 customers receiving $162 million through the EITC program since 2011. In Texas, more than 6,500 residents have received $8,733,662 since Entergy Texas launched the program by partnering with local advocates six years ago.
To learn more about Entergy's support of Super Tax Days, please visit entergy.com/freetaxhelp.
Entergy Texas, Inc. provides electricity to more than 430,000 customers in 27 counties. It is a subsidiary of Entergy Corporation. Entergy is an integrated energy company engaged primarily in electric power production and retail distribution operations. Entergy owns and operates power plants with approximately 30,000 megawatts of electric generating capacity, including nearly 10,000 megawatts of nuclear power, making it one of the nation's leading nuclear generators. Entergy delivers electricity to 2.8 million utility customers in Arkansas, Louisiana, Mississippi and Texas.
-30-
entergytexas.com
Twitter: @EntergyTX
Facebook: Facebook.com/EntergyTX
---