News Center > Jack Frost nipping at your nose?
For Immediate Release
Jack Frost nipping at your nose?
11/12/2019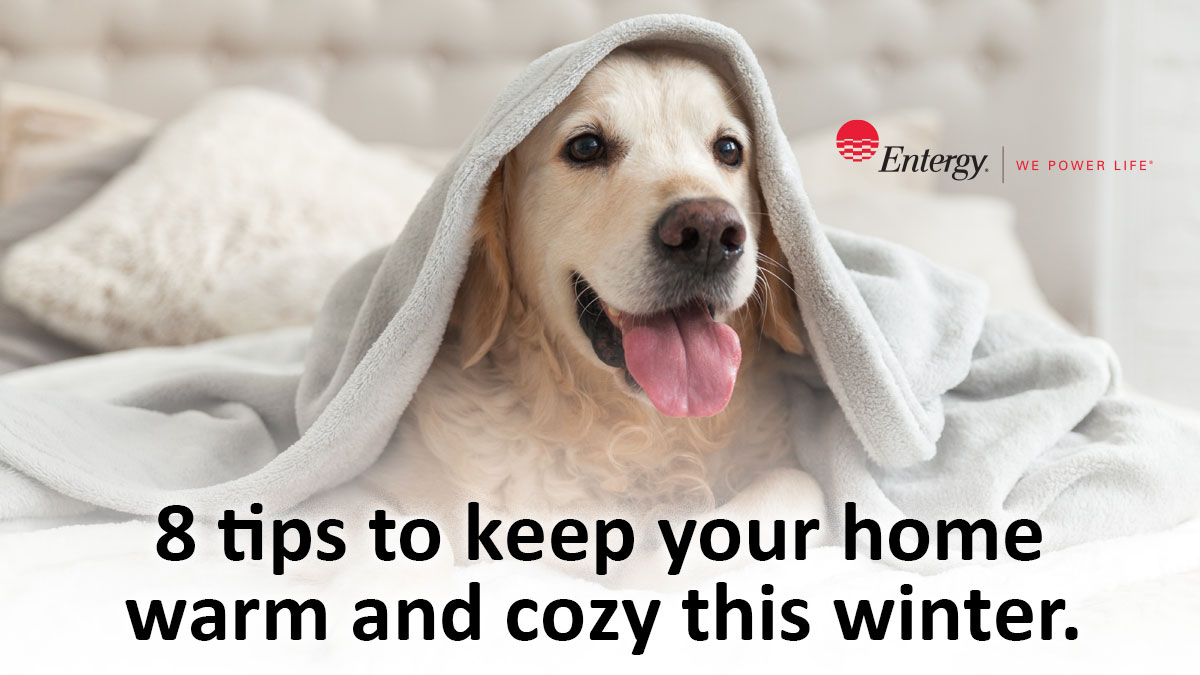 Don't let Old Man Winter take a bite out of your wallet. Now is the time to implement some helpful energy-saving tips so you can keep the cash in your wallet while keeping the cold outside where it belongs.   
Heating and air conditioning can account for as much as 55% of your monthly electric bill. Setting the thermostat to 68 degrees in the winter is an easy way to reduce how much energy you use. Every degree above 68 on the thermostat can increase your bill by about 3%. So, if you crank it up to a toasty 78 degrees, you've already added 30%. Other tips include:
Seal air leaks. Install weather stripping around your doors, windows and any location where there may be a path between the inside and outside of your home or business.
Keep all doors and windows closed. Constant traffic will let out the warm air, forcing your heater to work harder to keep the room at the set temperature.
Ensure fans are turning the right way. Fans should be run at a low speed clockwise during the winter. This helps keep the cold air from blowing down on you.
Keep the air circulating. Don't block heat registers or air returns with curtains or furniture.
Leverage the sun. During the day, open your curtains and blinds to let in the warm sunlight. Close them at night to reduce heat loss.
Check out energy-efficiency programs. Visit the Entergy Texas Entergy Solutions page for energy-saving solutions and energy-efficient products.
For those struggling to pay their energy bills, Entergy helps low-income, disabled and elderly customers through its customer-assistance fund, The Power to Care, which is funded by donations from Entergy employees, customers and shareholders. In addition to The Power to Care, bill-payment assistance also is available through the federal Low-Income Home Energy Assistance Program. For more information, visit entergytexas.com.   
Entergy Texas, Inc. provides electricity to approximately 458,000 customers in 27 counties. Entergy Corporation is an integrated energy company engaged primarily in electric power production and retail distribution operations. Entergy owns and operates power plants with approximately 30,000 megawatts of electric generating capacity, including nearly 9,000 megawatts of nuclear power. Entergy delivers electricity to 2.9 million utility customers in Arkansas, Louisiana, Mississippi and Texas. Entergy has annual revenues of approximately $10.8 billion and nearly 13,000 employees.
-30-
Twitter: @EntergyTX
Facebook: Facebook.com/EntergyTX
---