News Center > New Analysis Shows Momentum Building to Decarbonize the Power Sector
For Immediate Release
New Analysis Shows Momentum Building to Decarbonize the Power Sector
07/08/2020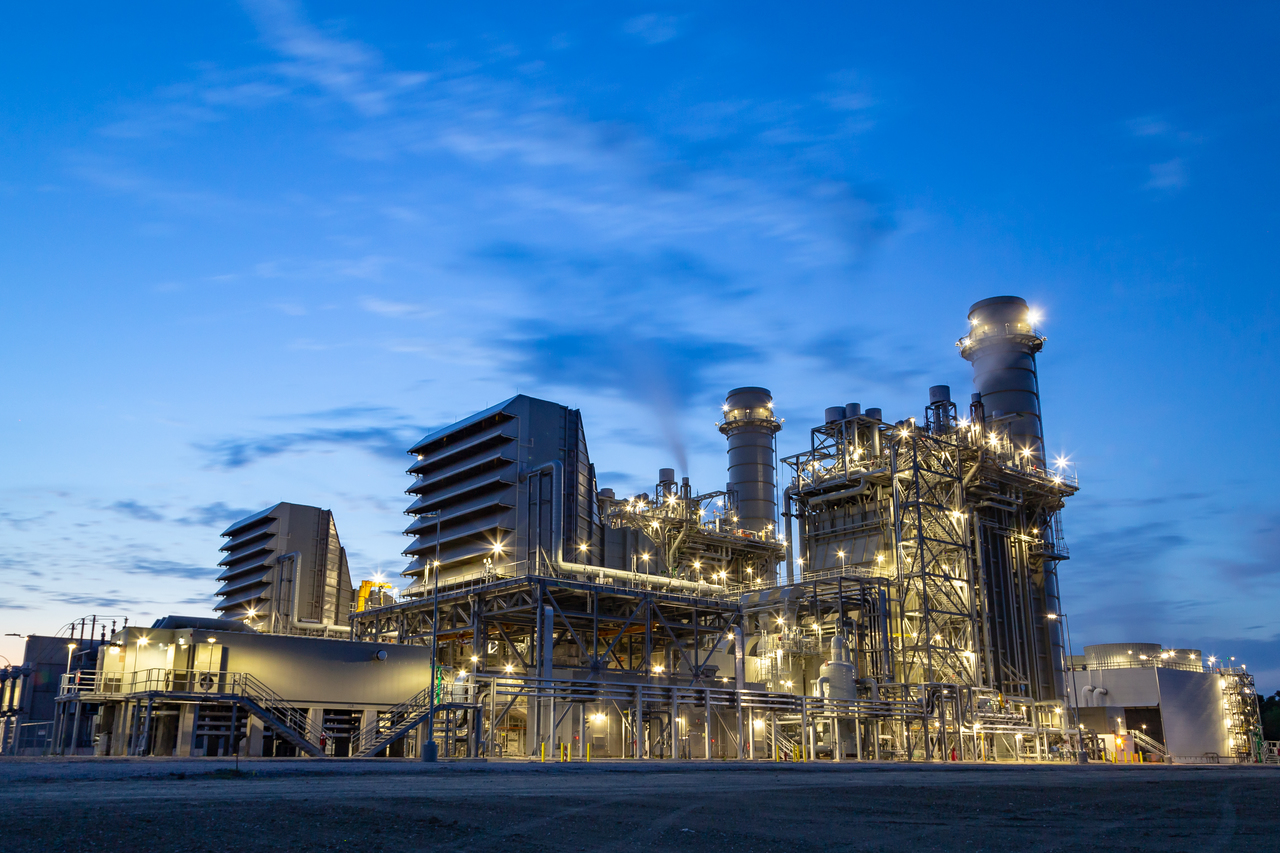 Before the pandemic, power sector emissions fell eight percent as the economy grew
Coal generation continued to decline as renewable energy expanded and more corporations committed to net-zero carbon emission goals
BOSTON - The U.S. power sector made significant progress in the transition away from coal in 2019, driving substantial reductions in pollution from the power sector, according to a new analysis released today.
The analysis, Benchmarking Air Emissions of the 100 Largest Electric Power Producers in the United States, examines and compares key air pollutant emissions of nitrogen oxides (NOx), sulfur dioxide (SO2), carbon dioxide (CO2), and mercury from the 100 largest U.S. power producers, highlighting environmental performance and progress across the sector. It found that power sector CO2 emissions decreased 8 percent between 2018 and 2019, while SO2 and NOx emissions decreased 23 percent and 14 percent, respectively. During that time, the Gross Domestic Product rose 2.3 percent.
From 2000 to 2019, CO2 emissions decreased 28 percent while GDP grew 45 percent. Over the same period, generation from renewables doubled, further clarifying that with the right generation mix, reduced emissions and economic growth can go hand-in-hand.
"It is encouraging to see that our analysis shows a substantial drop in carbon emissions in 2019, particularly at a time when the economy was strong," said Dan Bakal, senior director of electric power at Ceres. "While experts expect an even more dramatic plunge in 2020 due, in part, to the COVID-19 pandemic, it will be critical to ensure we continue the momentum in decarbonizing the power sector. Utilities should deploy zero-carbon resources and electrify other sectors in order to accelerate the pace of decarbonization as the economy recovers and energy demand increases."
As the analysis notes, the drop in emissions, coupled with a rise in economic activity, can be attributed to the continued decline of generation from coal and the transition to lower- and zero-emissions power sources. In 2019, zero-carbon resources generated 36 percent of U.S. electricity, making it the second-leading source of power generation after natural gas. Of the zero-carbon resources, nuclear made up 55 percent, renewables 26 percent and hydro 19 percent. Non-hydro renewable generation, which includes wind, solar, geothermal, and biomass, has more than doubled since 2000. Together, these sources accounted for 9 percent of the sector's electricity production in 2019.
Other major findings include:
In 2019, power plant SO2 and NOx emissions were 94 percent and 86 percent lower, respectively, than they were in 1990 when Congress passed major amendments to the Clean Air Act.
In 2019, power plant CO2 emissions were 11 percent lower than 1990 levels, and about 30 percent lower than their peak in 2007.
Mercury air emissions from power plants (as reported to the TRI database) have decreased 90 percent since 2000.
Nuclear plants accounted for 19 percent of total U.S. power generation, while hydroelectric resources accounted for 7 percent, and oil-fired resources fewer than 1 percent. Non-hydroelectric renewables: wind, solar, and geothermal, accounted for 9 percent of the total.
Other fuel sources such as biomass, municipal solid waste, tire-derived fuel, manufactured and waste gases, etc., accounted for 2 percent, a significant shift from the generation mix a decade ago. In 2006, coal accounted for 49 percent of power production, while natural gas generated only 20 percent.
Increased ambition from power sector companies is critical to decarbonization, and to succeed in tackling the broader issues relating to the climate crisis. Some of the highest emitting power companies have recently made commitments to reduce their emissions to net-zero by 2050. Over the past two years Southern Company, Xcel, Duke, Dominion, NRG, CMS, DTE, and APS have all committed to achieving net-zero emissions by 2050.
"Entergy has been an industry leader in driving voluntary emissions reductions for nearly two decades," said Mike Twomey, Entergy's senior vice president of federal policy, regulatory and government affairs. "We are on track to meeting our 2030 climate commitment by transforming our generation portfolio to cleaner resources and investing in our utility-owned nuclear facilities. And we are uniquely positioned to partner with our customers on beneficial electrification opportunities, delivering sustainable, clean-energy solutions that benefit all our stakeholders."
"This latest Benchmarking Air Emission report continues to demonstrate the critical role of existing low-carbon resources, including nuclear, and it quantifies the extent of air pollution in the U.S. that continues to disproportionately impact the health of urban and low-income communities. Focusing on maintaining and expanding zero-emission energy sources, while electrifying the economy, needs to be a national priority for realizing a sustainable future" said Exelon Senior Vice President, Corporate Strategy and Chief Innovation and Sustainability Officer Chris Gould. "As a leading producer of zero-emitting electricity, Exelon continues to work with policymakers and our communities to drive further progress."
"Tenaska is proud to be a part of the power sector's continued emissions decline and its leading position in emissions improvement across all sectors of the nation's economy," said Larry Carlson, Tenaska's Vice President of Environmental Affairs.
"The downward trend of power sector emissions continues, to the benefit of all Americans. Our air is steadily getting cleaner, making it easier to breathe, all while our economy flourished," said Starla Yeh, Director of the Policy Analysis Group of the Climate and Clean Energy program at NRDC. "Carbon, sulfur and nitrogen emissions are expected to drop sharply this year, mainly from the impact of the COVID-19 pandemic. By further expanding renewable clean energy, improving energy efficiency, and supporting innovation, our economy will recover and we will achieve a cleaner future. We hope the electricity sector continues its progress toward reducing climate pollution and cleaning up the air as it powers our homes and businesses, and that other sectors like transportation and industry quickly follow suit."
The benchmarking analysis released today is the 16th edition of the analysis released since 1997. The analysis is a collaborative effort between Ceres; Bank of America; power producers Entergy, Exelon, and Tenaska; and the Natural Resources Defense Council (NRDC). It is authored by M. J. Bradley & Associates.
The analysis is based on publicly reported generation and emissions data from the U.S. Energy Information Administration (EIA) and the U.S. Environmental Protection Agency (EPA). It also provides detailed fuel mix information for all of the producers -- including their share of fossil fuel, nuclear, natural gas, and renewable sources used to generate electricity.
The full analysis can be accessed here.
Explore analysis data and maps using an interactive dashboard here.
Media Contacts
Ceres
Troy Shaheen
(617) 247-0700 ext. 184
shaheen@ceres.org
NRDC
Elizabeth Heyd
(202) 289-2424
eheyd@nrdc.org 
Entergy
Neal Kirby
(504) 576-4238
nkirby@entergy.com
Exelon
Liz Keating
312-394-4111
Elizabeth.Keating@exeloncorp.com 
Bank of America
Kelly Sapp
(980) 386-9514
Kelly.E.Sapp@bankofamerica.com 
Tenaska
Delette Marengo
(402) 691-9595
dmarengo@tenaska.com 
About Ceres
Ceres is a sustainability nonprofit organization working with the most influential investors and companies to build leadership and drive solutions throughout the economy. Through powerful networks and advocacy, Ceres tackles the world's biggest sustainability challenges, including climate change, water scarcity and pollution, and human rights abuses. For more information, visit www.ceres.org and follow @CeresNews. 
About the Natural Resources Defense Council (NRDC)
The Natural Resources Defense Council (NRDC) is an international nonprofit environmental organization with more than 3 million members and online activists. Since 1970, our lawyers, scientists, and other environmental specialists have worked to protect the world's natural resources, public health, and the environment. NRDC has offices in New York City, Washington, D.C., Los Angeles, San Francisco, Chicago, Bozeman, MT, and Beijing. Visit us at www.nrdc.org and follow us on Twitter @NRDC. 
About Entergy Corporation
Entergy Corporation is an integrated energy company engaged primarily in electric power production and retail distribution operations. Entergy owns and operates power plants with approximately 30,000 megawatts of electric generating capacity, including 8,000 megawatts of nuclear power. Entergy delivers electricity to 2.9 million utility customers in Arkansas, Louisiana, Mississippi and Texas. Entergy has annual revenues of $11 billion and approximately 13,600 employees. Learn more at www.entergy.com and follow @Entergy on social media.
About Exelon
Exelon Corporation (Nasdaq: EXC) is a Fortune 100 energy company with the largest number of electricity and natural gas customers in the U.S. Exelon does business in 48 states, the District of Columbia and Canada and had 2019 revenue of $34 billion. Exelon serves approximately 10 million customers in Delaware, the District of Columbia, Illinois, Maryland, New Jersey and Pennsylvania through its Atlantic City Electric, BGE, ComEd, Delmarva Power, PECO and Pepco subsidiaries. Exelon is one of the largest competitive U.S. power generators, with more than 31,000 megawatts of nuclear, gas, wind, solar and hydroelectric generating capacity comprising one of the nation's cleanest and lowest-cost power generation fleets. The company's Constellation business unit provides energy products and services to approximately 2 million residential, public sector and business customers, including three fourths of the Fortune 100. Follow Exelon on Twitter @Exelon.
About Bank of America
At Bank of America, we're guided by a common purpose to help make financial lives better, through the power of every connection. We're delivering on this through responsible growth with a focus on our environmental, social and governance (ESG) leadership. ESG is embedded across our eight lines of business and reflects how we help fuel the global economy, build trust and credibility, and represent a company that people want to work for, invest in and do business with. It's demonstrated in the inclusive and supportive workplace we create for our employees, the responsible products and services we offer our clients, and the impact we make around the world in helping local economies thrive. An important part of this work is forming strong partnerships with nonprofits and advocacy groups, such as community, consumer and environmental organizations, to bring together our collective networks and expertise to achieve greater impact. Learn more at www.bankofamerica.com/environment.
About Tenaska
Tenaska, based in Omaha, Nebraska, is one of the leading independent energy companies in the United States. Forbes magazine consistently ranks Tenaska among the 50 largest private U.S. companies. Gross operating revenues were approximately $9.9 billion in 2019. Tenaska has developed approximately 10,500 megawatts (MW) of clean renewable solar, wind, and natural gas power projects. Affiliate Tenaska Solar Ventures provides development services for roughly 6,000 MW of renewable solar capacity. Tenaska and its affiliates have managed the acquisition and divestiture of 10,500 MW of energy assets.
---