News Center > Rainer Named 'Breakthrough Woman' by Houston Women's Chamber of Commerce; Honor Recognizes Leadership, Cites Women Considered Trailblazers
For Immediate Release
Rainer Named 'Breakthrough Woman' by Houston Women's Chamber of Commerce; Honor Recognizes Leadership, Cites Women Considered Trailblazers
05/09/2016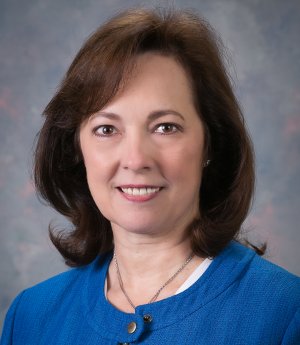 The Woodlands, Texas – Trailblazing leadership in the utility industry brought Sallie Rainer, president and chief executive officer of Entergy Texas, Inc., a new honor when the Greater Houston Women's Chamber of Commerce named her one of its 2016 Breakthrough Women.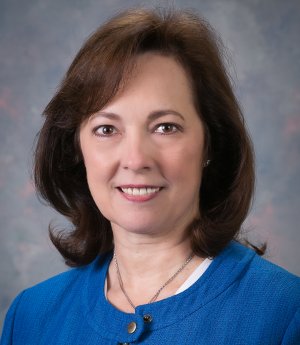 Rainer was among a select group of women granted the recognition when the chamber recently convened its annual NO LIMITS conference for women. The women selected are recognized for being trailblazers in their industries and for demonstrating amazing courage and leadership in reaching their goals.
Rainer's selection this year recognized her success in the utility industry. The chamber produced a video that allowed Rainer to address the challenges women have faced in establishing their business careers and how those challenges have changed. Additionally, she was asked what advice she would give to younger generations to help them achieve their career goals.
"Fortunately, gender stereotypes are changing," Rainer said. "Women can address the issue of stereotypes through a blended leadership style that plays to their strengths—focusing on the greater good and developing relationships. I've heard this referred to as 'transformational' leadership and it is a style I've tried to adopt and continue to hone."
Rainer has served in her current role at Entergy Texas for four years. She came to Entergy in 1984 working first in the company's generation planning department. She held various management roles in long-term system planning before being promoted to director of regulatory affairs and energy settlements. Before being named to her current role at Entergy Texas, Rainer served as vice president, federal policy.
Rainer currently serves as a member of the board of directors for Interfaith of The Woodlands. She is also a member of the United Way of Greater Houston Regional Council and the Texas Children's Hospital Ambassadors and Leadership Cabinet.
A native of Louisiana, Rainer holds a bachelor's degree in engineering technology from Louisiana State University and a master's in business administration from Texas A&M University.
Entergy Texas, Inc. delivers electricity to more than 430,000 customers in 27 counties. It is a subsidiary of Entergy Corporation. Entergy is an integrated energy company engaged primarily in electric power production and retail distribution operations. Entergy owns and operates power plants with approximately 30,000 megawatts of electric generating capacity, including nearly 10,000 megawatts of nuclear power. Entergy delivers electricity to 2.8 million utility customers in Arkansas, Louisiana, Mississippi and Texas.
-30-
entergytexas.com
Twitter: @EntergyTX
Facebook: Facebook.com/EntergyTX
---