News Center > Rising natural gas costs impacting Entergy Mississippi customers' bills
For Immediate Release
Rising natural gas costs impacting Entergy Mississippi customers' bills
11/17/2022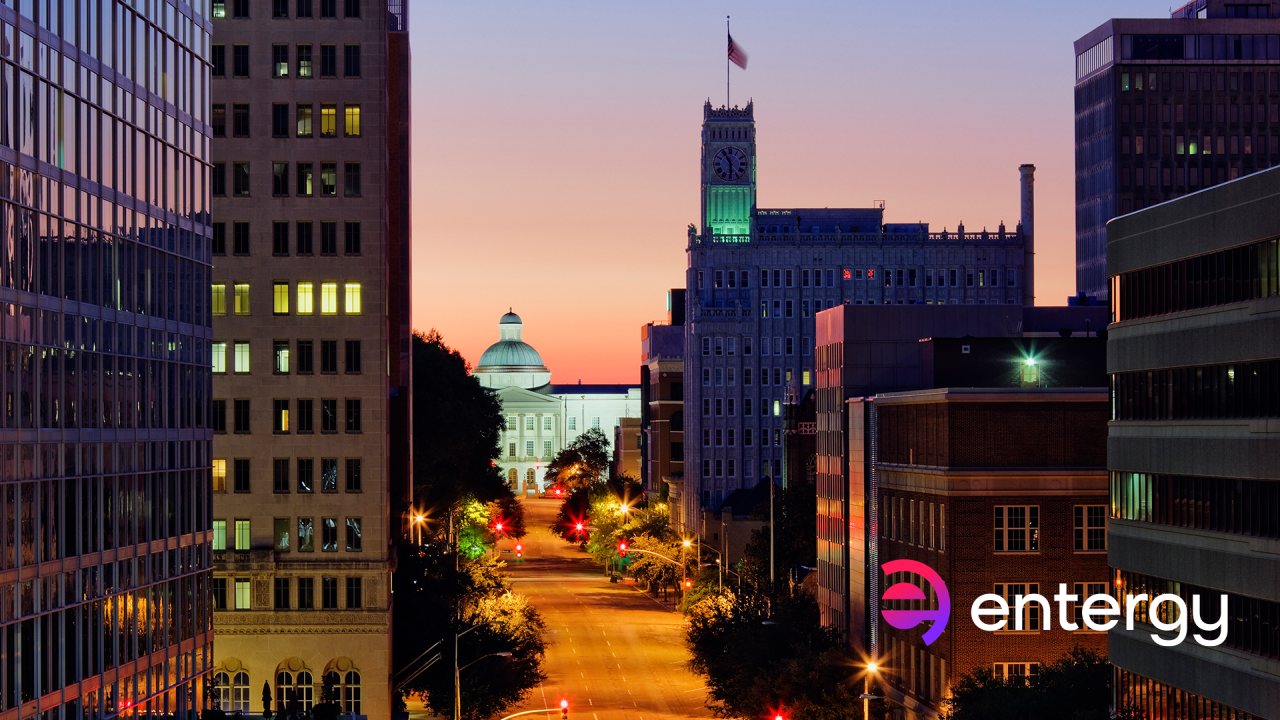 Home energy costs soar across U.S., near 10-year highs
JACKSON, Miss. – Nearly 70% of the electricity produced by Entergy Mississippi comes from natural gas, which has doubled in price over the last year. Unfortunately, this increase will soon begin affecting all customers' bills.
To mitigate the impact, the Mississippi Public Service Commission has approved Entergy's request to phase-in these higher fuel costs over the next six months, from November until April 2023.
A typical customer using 1,000 kWh of electricity per month will see an increase of about $2 per month each month while the new rate is phased in. Once the increase is fully phased-in next April, the effect will be an approximate $12 increase on the typical residential customer's bill. Those who use less electricity will see less of an increase, while those using more than 1,000 kWh per month will see more of an increase.
"We know this is tough news for our customers, as prices for nearly everything are rising, so we've worked hard to come up with a way to soften the impact," said Haley Fisackerly, Entergy Mississippi president and CEO. "If we didn't phase-in these costs, the new rates would be fully in effect in November rather than April."
Entergy Mississippi sets fuel rates on an annual basis. While the cost to buy natural gas rose significantly over the last year, the rates collected from customers during this time to pay for these costs did not. The company's costs to buy natural gas are passed through to customers with no profit to the company. All customer bills are going up as a result of these higher natural gas prices, but not as much as Entergy Mississippi's actual costs incurred.
"It's important to note that this increase will be lower than what it could have been," said Fisackerly. "Roughly $200 million of the benefits from Entergy's recent settlement with the Mississippi Public Service Commission will help offset some of the high fuel costs Entergy Mississippi has already recently incurred to generate electricity. That's a savings of $180 per customer that will not be added to future bills."
According to the U.S. Energy Information agency, U.S. natural gas bills will increase in all regions this winter. Entergy Mississippi is on track to spend more on natural gas this year than any year since 2000, including the record setting levels of 2008. Even with this increase, Entergy Mississippi's rates will still be lower than the national average.
Entergy has several programs in place to help customers with high bills, including:
The Power to Care. Through this program, local nonprofit agencies are able to provide emergency bill payment assistance to seniors and disabled individuals. 
LIHEAP, or Low-Income Home Energy Assistance Program, provides money to help individuals with energy bills and other energy-related expenses. LIHEAP is funded through the federal government and works with community action agencies to qualify customers and distribute the funds.
Payment Extension. Qualifying customers who need a few extra days to pay their bill can request an extension by calling 1-800-ENTERGY (1-800-368-3749) or through myEntergy.
Level Billing averages your monthly Entergy bill over a rolling twelve-month period, so your bill is around the same amount each month.
Pick A Date. Take full control of your budget by paying your bill on the date that works best for you.
In addition, as part of Operation Bill Assist, Entergy's $3.2-million plan to help customers with high bills, the company will soon begin giving away free energy-efficiency kits to customers who request them. These kits are valued at $35 and when properly used are estimated to save customers up to $60 annually on their electric bill.
About Entergy Mississippi
Entergy Mississippi, LLC provides electricity to approximately 461,000 customers in 45 counties. Entergy Mississippi is a subsidiary of Entergy Corporation, an integrated energy company engaged in electric power production, transmission and retail distribution operations. Entergy delivers electricity to 3 million utility customers in Arkansas, Louisiana, Mississippi and Texas. Entergy owns and operates one of the cleanest large-scale U.S. power generating fleets with approximately 30,000 megawatts of electric generating capacity, including 7,000 megawatts of nuclear power. Headquartered in New Orleans, Louisiana, Entergy has annual revenues of $10 billion and approximately 12,500 employees.
---