News Center > The Season of Giving: Entergy New Orleans Donates Nearly $3 Million to Some 60 Local Organizations
For Immediate Release
The Season of Giving: Entergy New Orleans Donates Nearly $3 Million to Some 60 Local Organizations
12/20/2016
Contributions support several areas to help both customers and the city
NEW ORLEANS – 'Tis the season of giving and Entergy New Orleans is adding a little lagniappe this holiday season in an effort to make life better for New Orleanians now and in the future.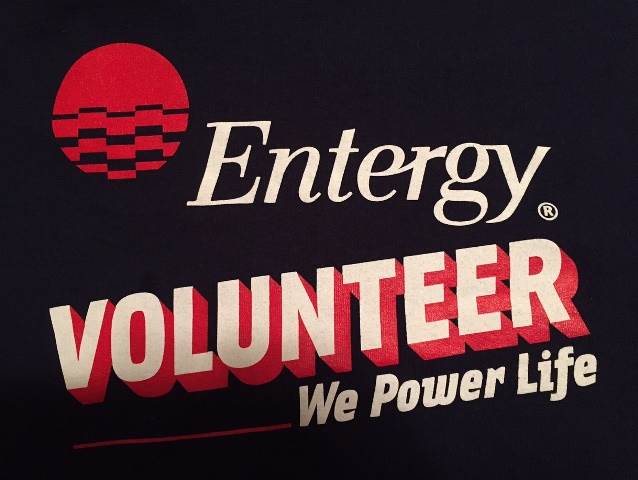 Although the company gives back year-round to the community it serves, it is donating nearly $3 million this month to organizations that support education, environmental programs and poverty solutions.
In addition, several workforce and economic development organizations have been included to continue driving economic growth and supporting community efforts to create jobs, and the New Orleans Police & Justice Foundation has been included to help the police department in making the city safer for all.
 "We're always glad to give back and are particularly glad to do so now in the time of year when people need it most," said Charles Rice, president and CEO of Entergy New Orleans. "But even though the additional contributions are being disbursed this month, their reach will extend well into 2017 bringing joy to the customers we serve through the many hardworking organizations in our area."
In 2015, Entergy invested some $3.88 million in shareholder funds to more than 260 nonprofit organizations right here in New Orleans. And through the company's sponsorship of the Greater New Orleans Foundation's annual GiveNOLA Day, more than $4 million was raised in 2016 for local nonprofits during the 24-hour, online giving event. What's more, in the years since Hurricane Katrina, Entergy has invested more than $37 million and thousands of hours of volunteer service to create a stronger, better-educated, more vibrant and sustainable New Orleans for the future.
The Entergy New Orleans contributions will fund efforts ranging from STEM programs to wetland conservation/education to low-income assistance to job training. Some of the nearly 60 organizations include: STEM NOLA, the 1881 Institute of Technology, the New Orleans Council on Aging, Total Community Action, Second Harvest Food Bank, Family Service of Greater New Orleans, the New Orleans Recreation Development Foundation, Friends of Joe Brown Park, Audubon Nature Institute, Friends of City Park, the Greater New Orleans Foundation, the New Orleans Business Alliance, the Algiers Economic Development Foundation, the East New Orleans Business District and Delgado Community College.
"Making a difference in our community through philanthropy and volunteerism is just one of the many ways we power life," added Rice. "We're proud to give back to the city we serve and to the local organizations that help our customers in many different ways. By working together, we can continue to help New Orleans thrive and grow."
To learn more about previous charitable efforts, visit entergyneworleans.com or the company's corporate social responsibility website. And to make a donation to help elderly and disabled customers with their energy bills during this holiday season and beyond, please visit The Power to Care.
Entergy New Orleans, Inc. is an electric and gas utility that serves Louisiana's Orleans Parish. The company provides electricity to more than 198,000 customers and natural gas to more than 106,000 customers. Entergy New Orleans is a subsidiary of Entergy Corporation.
Entergy Corporation is an integrated energy company engaged primarily in electric power production and retail distribution operations. Entergy owns and operates power plants with approximately 30,000 megawatts of electric generating capacity, including nearly 10,000 megawatts of nuclear power. Entergy delivers electricity to 2.8 million utility customers in Arkansas, Louisiana, Mississippi and Texas. Entergy has annual revenues of approximately $11.5 billion and more than 13,000 employees.
-30-
entergyneworleans.com
facebook.com/EntergyNOLA
Twitter: @EntergyNOLA
---