How to use our View Outages map
We're making improvements
to serve you better
You may have noticed some changes in Entergy's view outages map. We've made some updates to make this tool easier and more intuitive to use. See below for our existing and enhanced features.
1. Finding your specific address is easier than ever. The field where you enter your ZIP code or address is now located prominently on the map itself for ease of use.

---
2. Red and green lines continue to show power status on your street. Green lines indicate that the line segment is energized, or power is flowing. Red lines indicate that line segment is de-energized, or no power is flowing. While a green line is an indication that power has been restored to the area, it doesn't necessarily indicate that power is on at your specific location. The new opacity slider allows you to change the brightness of these lines as desired.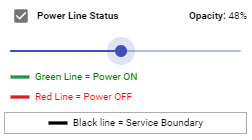 The line that marks Entergy's service area is now black for better visibility.

---
3. Icons for outages based on the number of customers impacted should reduce confusion and make information clearer for those who have trouble distinguishing between colors on a digital screen. You can click on any of these icons for outage details.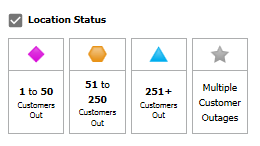 When outages are present, a number near the star icon will indicate the number of separate outages in the area. Just click on the icon for a "zoom in" option that provides a more detailed view of the map.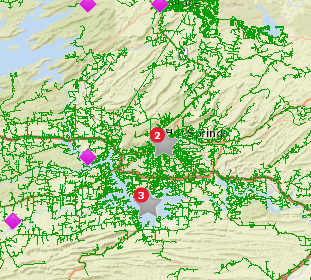 ---
4. Icons at the top of the menu can be used for quick navigation. You can easily switch from location view to area view, overlay weather information, search for locations by county or state, or access stored "favorite" views.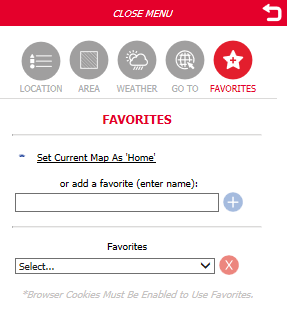 ---
5. Area view will display description of this layer and when it is best to be used during a storm. If customer chooses to override area view default with location layer, it will persist for remainder of the day. Reports for county/parish and state remain available on menu when area layer is selected.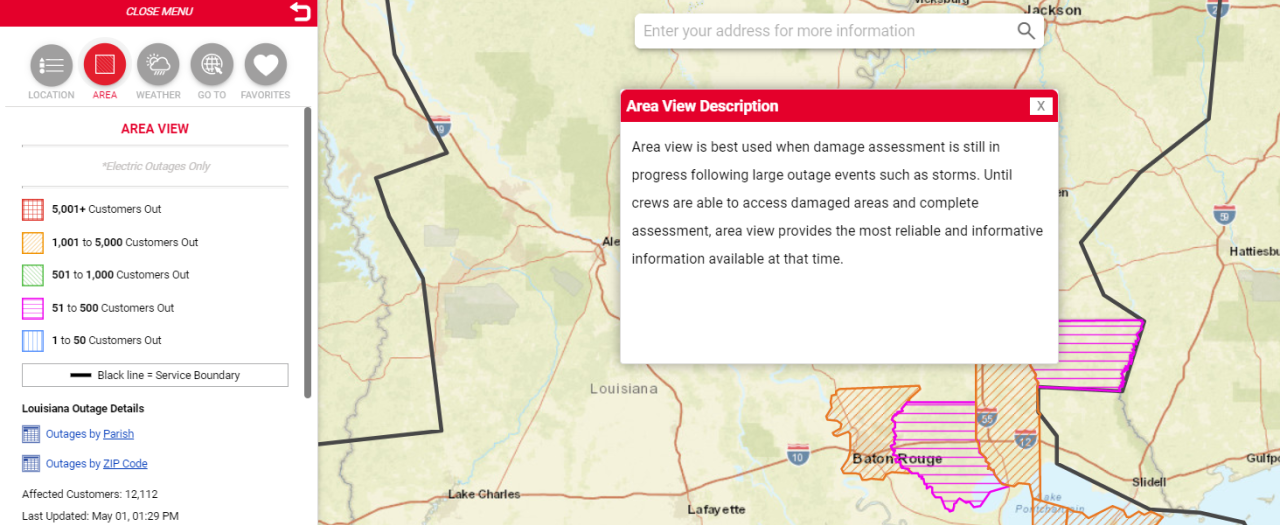 ---
6. Location menu includes reminder to stay away from downed power lines. To close the menu for a fuller view of the outage map, click the return arrow at the top right of the menu.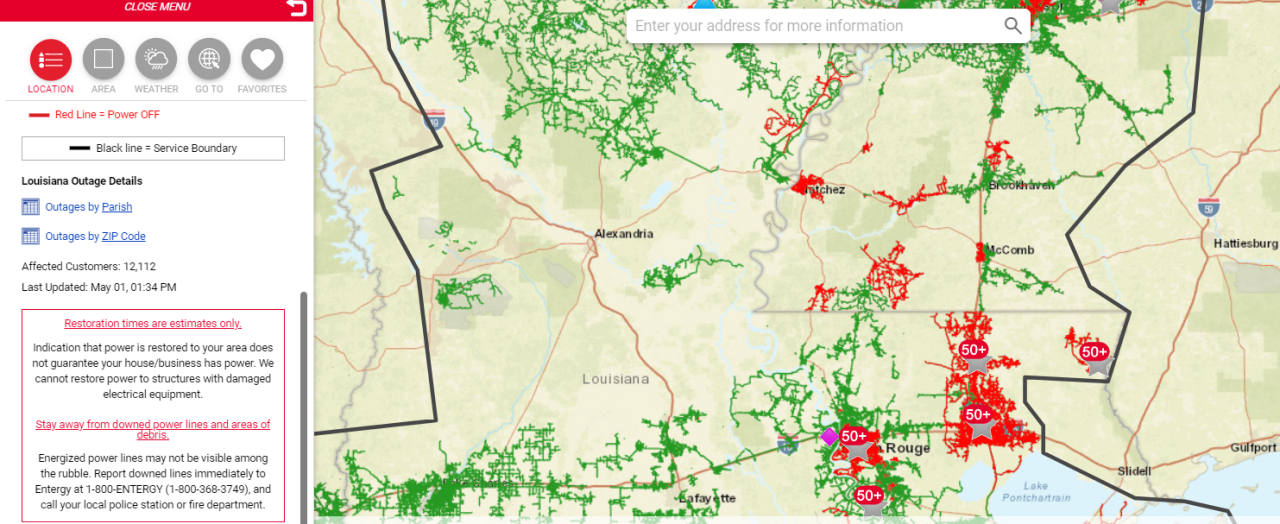 You can click on the menu icon on the top left of the map when you're ready to display/access the main menu again.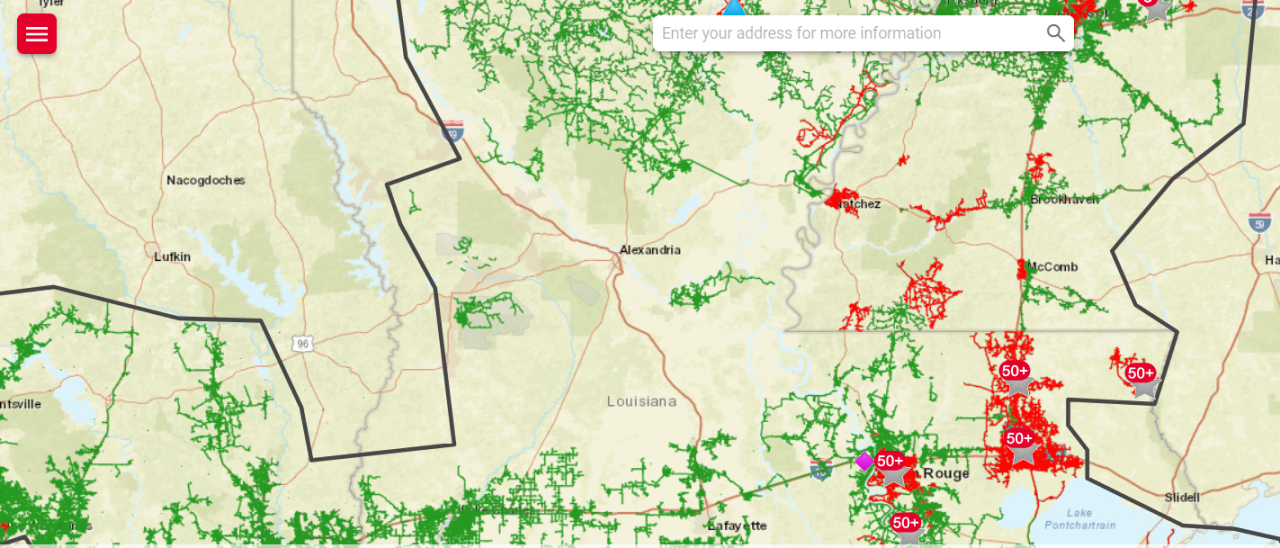 ---
7. Outage banner is scrollable to share more information during outage events. Even if map is unavailable, banner is available and can display outage information when clicked.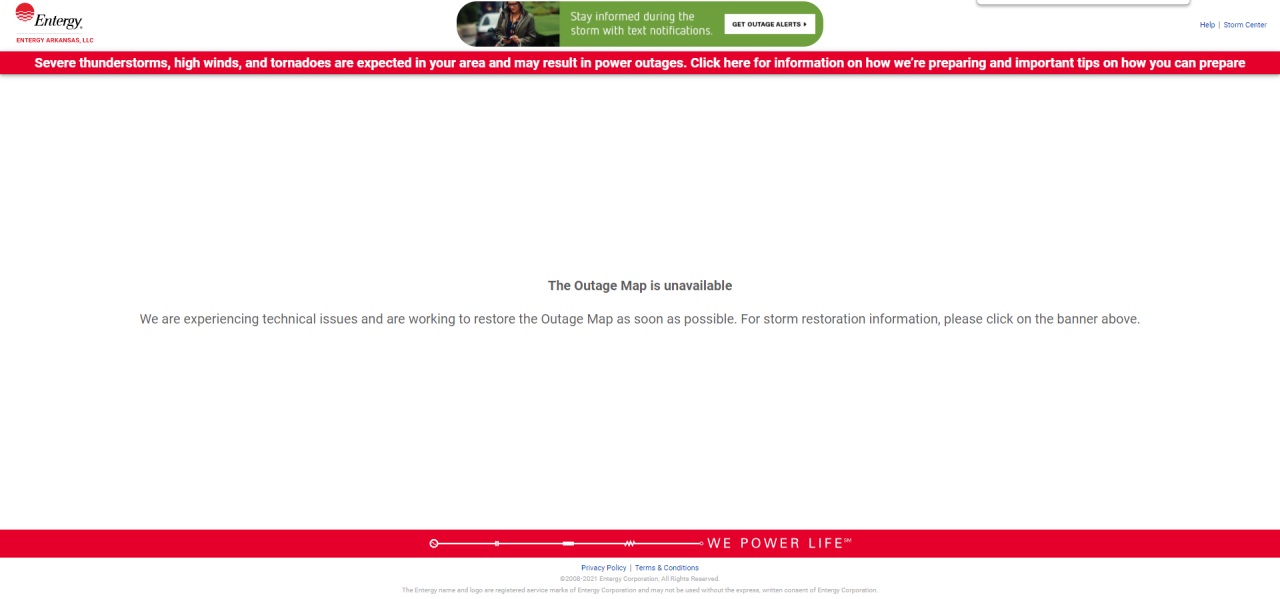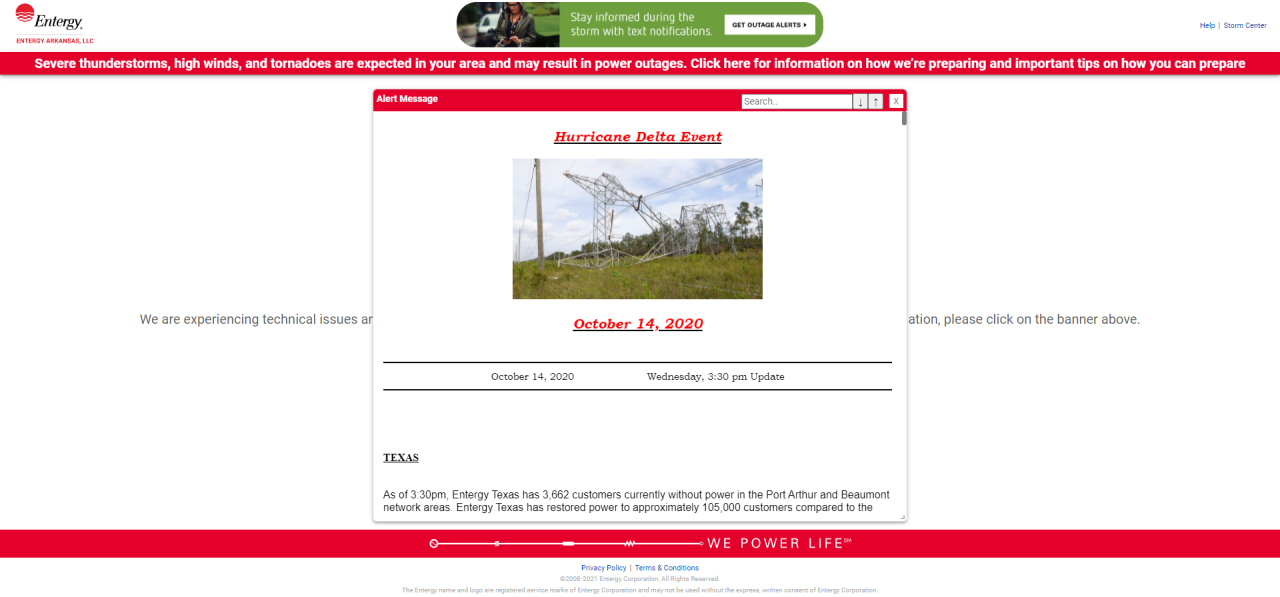 ---
8. Address pin now points to outage icon when located together on map as indicated in red oval below.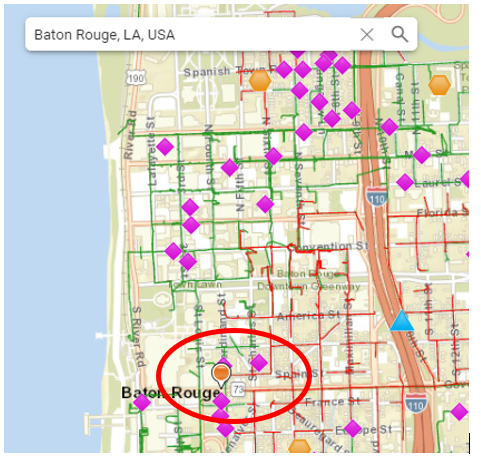 9. Pre-storm layer may be provided by Entergy prior to major hurricane events to provide weather, damage and estimated restoration predictions based on historical experience.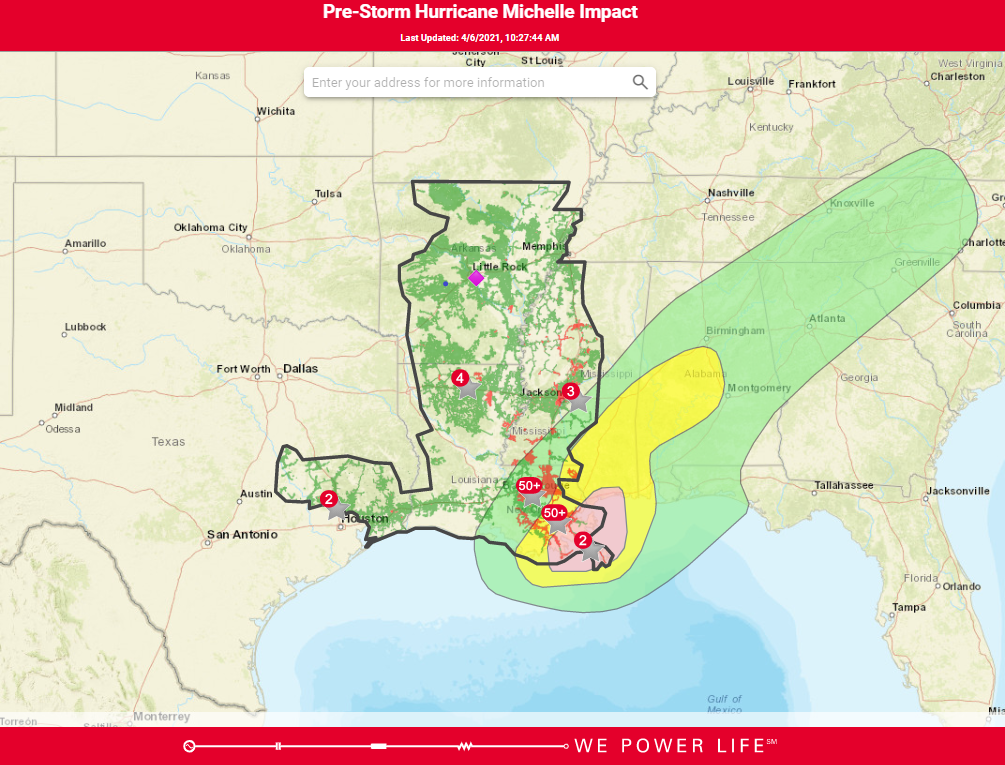 Click in one of colored areas or enter search to learn more details: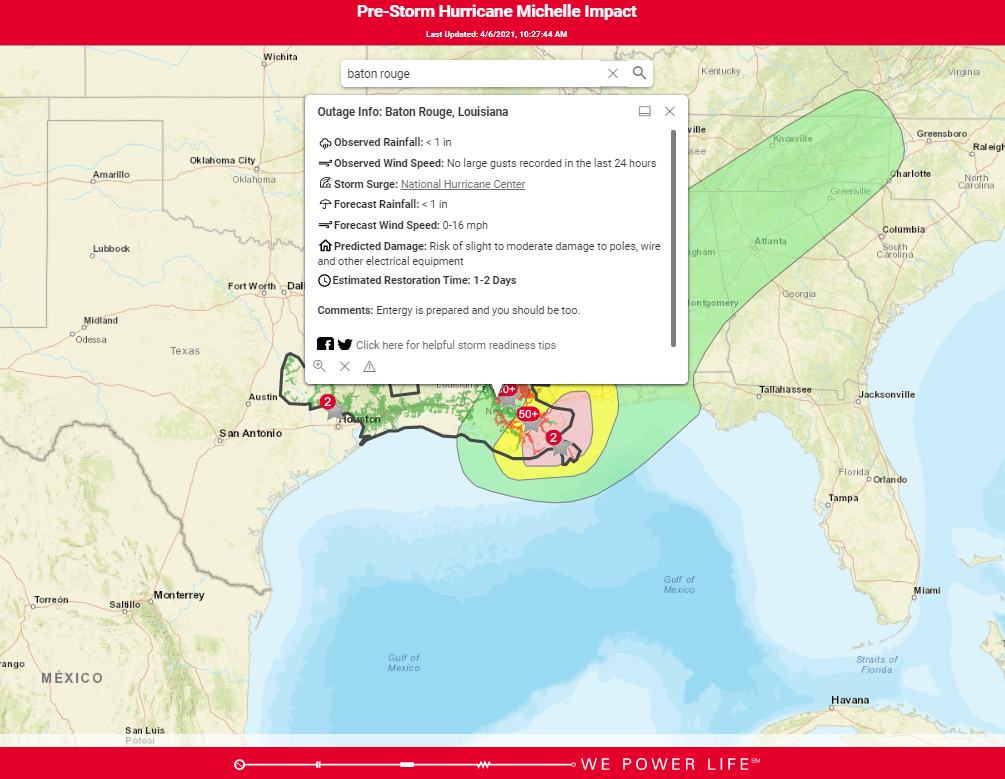 Call 1-800-ENTERGY (1-800-368-3749) to report downed lines