Insights > 10th Annual Power to Care Charity Golf Classic Breaks Record
10th Annual Power to Care Charity Golf Classic Breaks Record
12/12/2018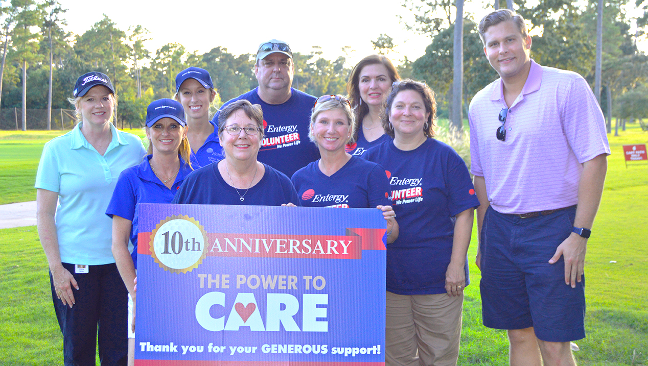 In spite of wet, soggy conditions, 37 teams braved the rain at Entergy Texas' 10th annual Power to Care Charity Golf Classic hosted at Panther Trail Golf Course in The Woodlands. The tournament was a huge success, bringing in $51,752 — a fundraising record for the tournament and a 35 percent increase over last year.
"Every year it's such an honor to work with our extremely generous sponsors and employee volunteers to raise money to help seniors and disabled customers in need," said Paula Odom, senior customer service specialist and tournament coordinator.
The Power to Care program provides emergency bill-payment assistance for low-income elderly and disabled customers.
"I speak to people in crisis almost every day, and they are so excited when they hear The Power to Care can help them with their bill," Odom said. "The golf tournament is our biggest fundraiser of the year, and we're thrilled to raise this much to assist customers who can't pay their utility bills."
Since it began in 1983, The Power to Care program has paid out more than $9.8 million received from Entergy shareholders, employees and customers. Those in need have received help with more than 78,000 utility bills.
---