Insights > Attala Plant Employees Cook Out for First Responders
Attala Plant Employees Cook Out for First Responders
10/18/2015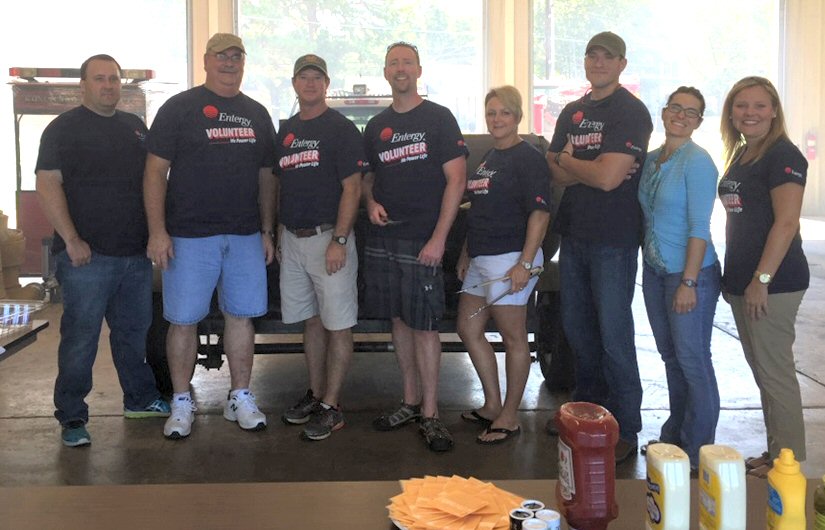 To show appreciation for the service first responders give to Kosciusko and Attala counties in Mississippi, Attala Plant employees invited the group to its annual "First Responders Hamburger Cookout" on Sept. 11.
"Each of these departments has provided some type of support to the Attala facility in the past five years," said Monty Tew, production technician and the plant's diversity and inclusion liaison, "and we like to show our appreciation."
Members of the local police, fire and sheriff's departments, plus ambulance service, attended the event at the Kosciusko Fire Department. Attala staff prepared over 125 hamburgers.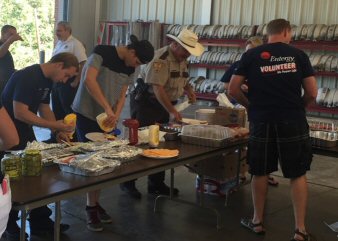 Attala Fire and Rescue serves as a first response for fire emergencies at the plant, and provides a continuous onsite presence during outages to support confined space rescue operations if needed.
"This is an excellent opportunity to show our first responders that we appreciate their service," said Jake Nabors, production technician. "We consider them an integral part of the Attala team."
Tew continued, "Not only do these civil servants support Attala, a good portion of them are Entergy customers."
---