Insights > COVID-19 response accelerates relief for customers and communities
COVID-19 response accelerates relief for customers and communities
06/08/2023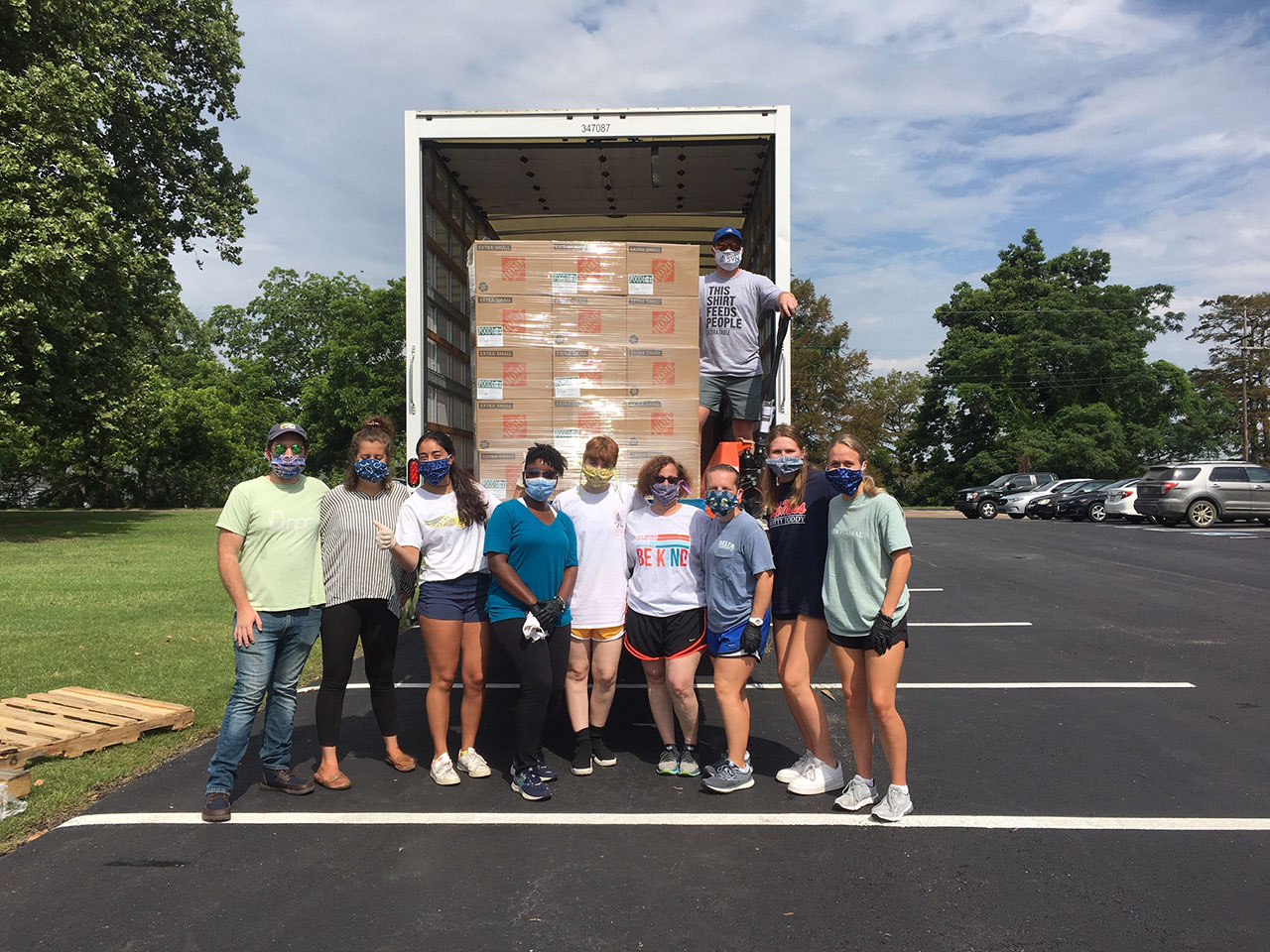 Months before COVID-19 reached the U.S., Entergy began taking steps to protect and prepare its workforce by activating the company's pandemic response plan. By the time shutdowns began in March 2020, Entergy's proactive approach kept employees and facilities safe while the company continued to serve customers. 
On a parallel track, low-income and charitable giving efforts kicked into high gear. In April, Entergy Mississippi donated more than $385,000 to create the Mississippi Relief Fund, launching an unprecedented response effort augmented by Entergy's workforce across Mississippi. 
"It became evident that we needed to do more for customers and communities that were facing new hardships," said Haley Fisackerly, Entergy Mississippi president and CEO. "The pandemic really took a toll on low-income households that were already struggling to make ends meet. We had to act fast to help working families with basic needs until their financial situations became more stable." 
By leveraging its network of community partners, Entergy Mississippi directed relief funds to 15 organizations that were well-positioned to provide a variety of services. Recipients included Salvation Army agencies, United Way agencies, Mississippi Food Network, Refill Café and Extra Table. 
The company also formed new partnerships to address pandemic challenges. 
When a national shortage of hand sanitizer threatened workforce safety, Entergy worked with Cathead Distillery in Jackson to produce enough to supply its facilities in four states and offer free bottle fill-ups to communities. 
By mid-2020, Entergy had dedicated almost $3 million to COVID-19 relief efforts in its four-state service area and The Power to Care, which helps low-income customers pay utility bills. 
Pandemic increases customer assistance efforts  
Entergy Mississippi also stepped up bill-payment relief efforts with an Enhanced Customer Assistance Plan, which expanded payment extension options, waived late fees, and reimbursed credit and debit card convenience fees. In addition, the company suspended service disconnects for non-payment and worked directly with customers on bill-payment arrangements that fit their specific needs.  
Entergy earned national recognition for its efforts to communicate with customers about bill-payment assistance. Many low-income customers were already familiar with the Low Income Home Energy Assistance Program, but economic pressures caused by the pandemic expanded the pool of eligible recipients. Raising awareness among customers was key in helping them receive federal relief. 
On top of dealing with a pandemic, many Entergy customers were impacted by a devastating storm season in 2020 that included Hurricane Laura, the strongest storm to hit Louisiana in more than 160 years. Mississippi employees were part of a massive restoration team that worked around the clock to restore service safely, rebuild infrastructure, and help communities recover, all while following virus-prevention protocols. 
Through individual acts of generosity, employees throughout Mississippi did their part to support a variety of needs. They donated surgical masks to hospitals and first responders, delivered nonperishable food supplies to relief agencies, organized charitable fundraisers and volunteered in their communities. 
"With customers facing so many challenges during the pandemic, our employees were prepared to be part of the solution," Fisackerly said. "They applied their training in safety, customer service and storm response to respond effectively to the crisis and keep the power flowing. Their performance helped reinforce the fact that when our customers and communities need us, we'll always be there for them."  
---