Insights > Entergy Connects the New Orleans Community in Tricentennial Volunteer Challenge
Entergy Connects the New Orleans Community in Tricentennial Volunteer Challenge
03/01/2019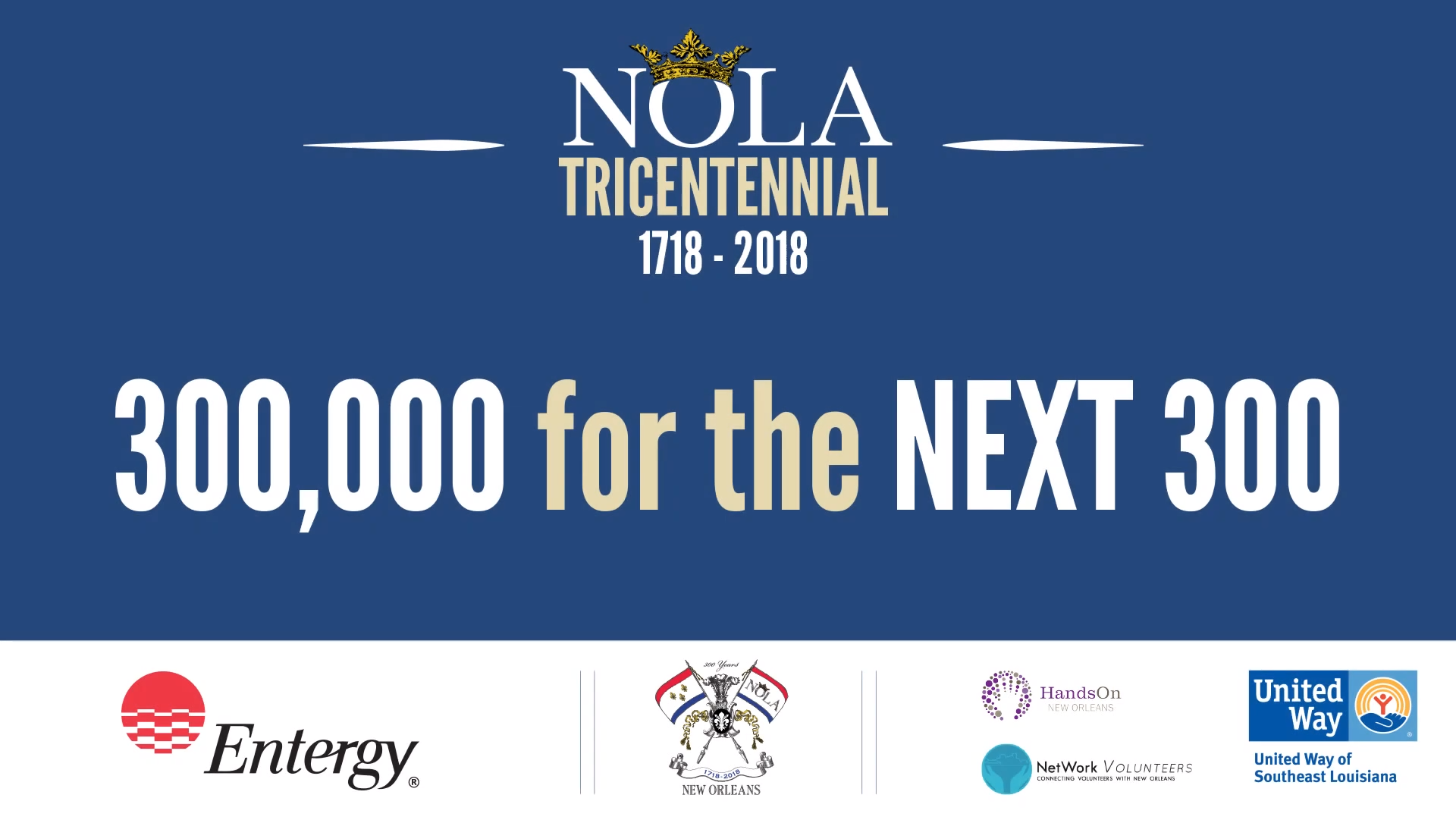 The New Orleans Tricentennial volunteer challenge served as a call to action for residents and visitors to achieve 300,000 hours of service through 300 volunteer projects throughout 2018, the City of New Orleans' 300th anniversary. The citywide volunteer challenge was powered by Entergy Corporation.
In just one year, volunteers across the New Orleans community logged 347,290 service hours, resulting in an $8.5 million economic impact to the city. Entergy employees in the Greater New Orleans area volunteered more than 27,000 of those hours by giving back to their community in several ways, including feeding the homeless, beautifying local parks, tutoring students and rebuilding homes.
"There is no better way to mark the Tricentennial than by coming together as neighbors committed to building an even better, brighter and more equitable future for our great city," said Patty Riddlebarger, Entergy's vice president of corporate social responsibility. "Entergy Corporation is proud to support the efforts of all of the nonprofit partners and volunteers who made this possible."
In addition to employee volunteerism, Entergy awarded $1,000 grants to each of the more than 80 nonprofit partners participating in the yearlong challenge.
Entergy wishes to thank the New Orleans Tricentennial Commission, the 2018 NOLA Foundation and its Community Engagement Committee, United Way of Southeast Louisiana, NetWork Volunteers, HandsOn New Orleans and the thousands of volunteers for their service to our treasured city in 2018.
Here's to commemorating the past 300 years of triumphs, challenges, resilience and unity in the Crescent City. Together, we are committed to creating and sustaining a healthy, vibrant New Orleans for the next 300 years.
Watch 300,000 Hours for the Next 300: Tricentennial Volunteer Challenge from Entergy on Vimeo.
---