Insights > Entergy Mississippi awards grants to nearly 100 nonprofits
Entergy Mississippi awards grants to nearly 100 nonprofits
09/15/2023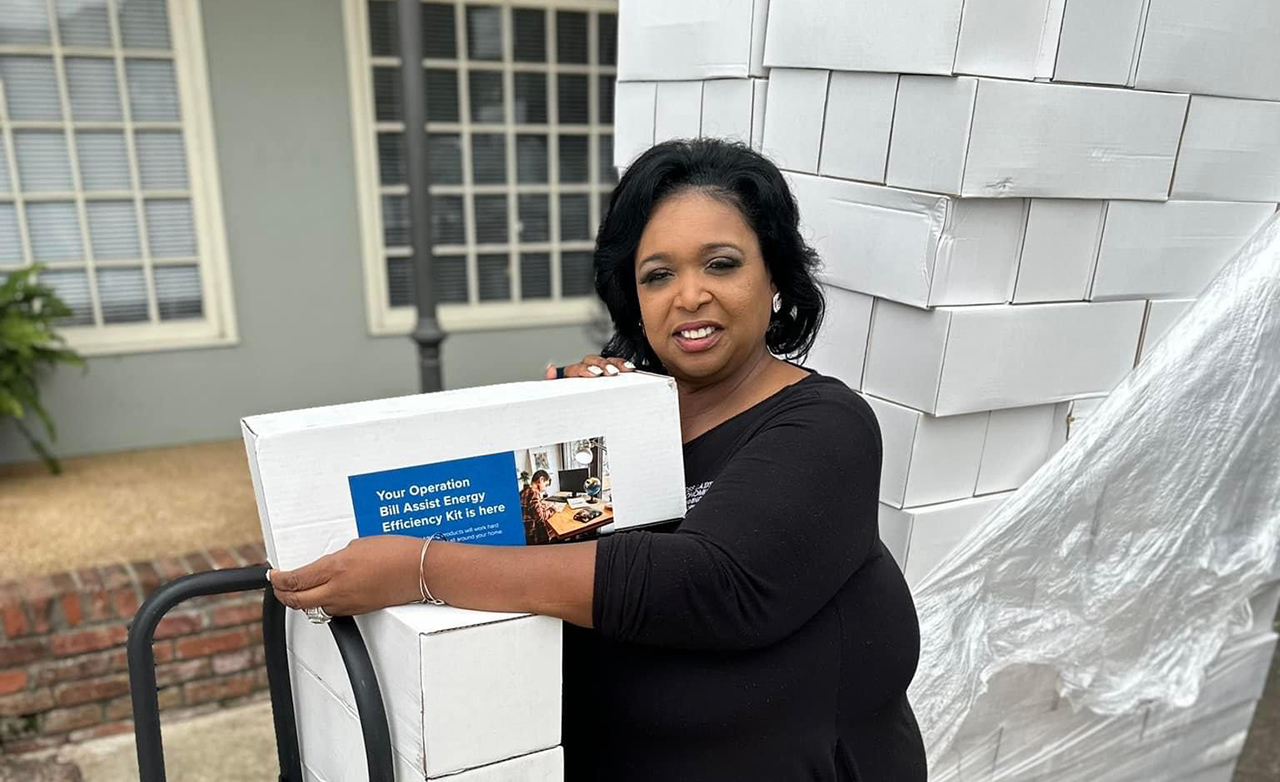 More than $600K in shareholder contributions support families, communities in first haf of 2023
For 100 years, Entergy Mississippi has demonstrated a commitment to the families and communities it serves by contributing to nonprofits and supporting their work. In the first half of 2023 alone, Entergy Mississippi has provided more than $600,000 in shareholder contributions to organizations across its service area.
"Entergy Mississippi is dedicated to lifting up our customers and communities," said Robbie Kemp, vice president, customer service, Entergy Mississippi. "Providing grants to organizations who share this commitment is an integral part of how we power life. We are honored to provide the support they need to help our customers."
The company works with community partners who are making a difference through education and workforce development, poverty solutions and environmental programs. Strategic philanthropy is just one way that Entergy Mississippi gives back to the communities it serves. The company and its team members also help create and sustain vibrant communities through volunteerism and advocacy.
Select year-to-date grants include:
Access to Two Mississippi Museums. Entergy Mississippi contributed to the William and Elise Winter Education Endowment to fund field trips to the museums for students statewide. This allows many students, whose schools do not have funds for a field trip to Jackson, to experience the Mississippi Civil Rights Museum and the Museum of Mississippi History and learn about the state's past in a way that will stay with them for many years to come.  
Workforce training and transportation. Through organizations such as Boss Lady Workforce Transportation, Mississippians living in rural areas of the Delta receive workforce training, broadband training and transportation to help them secure higher paying jobs with benefits. This provides financial security for a better future, benefitting both the individual and his or her family.
Children's hospital expansion. As Mississippi's only children's hospital, Children's of Mississippi treats children from every corner of our state. Entergy Mississippi supported the hospital's 340,000 square foot building expansion on the University of Mississippi Medical Center campus in Jackson. This project transformed pediatric healthcare in our state and will continue to benefit families for generations to come.
Utility bill payment assistance. Entergy Mississippi partners with local nonprofit agencies that administer Entergy's Power to Care program for emergency bill payment assistance. The program helps older adults and people with disabilities keep their lights on when they are facing a financial difficulty. Entergy collects the funds through shareholder, customer and employee donations, and partners with the Salvation Army, which then distributes the funds to qualifying customers.
Environmental education and leadership. The Mississippi Delta Nature and Learning Center is working to restore 26 acres that have been vacant for 30 years and have become overgrown with many nonnative plant species. They are working to restore the wooded areas to native species and host regular community events to educate citizens on responsible waste disposal, keeping waterways clean and the importance of using native species to create habitat for wildlife.
Community clean-up program. Created as a solution to clean the entire city and position youth, residents and leaders to be better equipped to be proactive in solving environmental issues in Jackson, the Eco Ambassadors program educates, motivates and trains youth with the skills and knowledge of how to create, implement and record activities that will make a visible difference to the community. In addition to litter removal and other waste management activities, participants learned how to be proactive in removing hazardous waste from the communities, how to protect water sources and how to prevent toxic exposure that taints the food supply.
All funding is provided by shareholder contributions and does not impact customer bills.
For more information about charitable giving at Entergy, including applications, deadlines and eligibility details, visit entergy.com/csr/giving.
---