Insights > Entergy Names First Pro Bono Counsel Leader
Entergy Names First Pro Bono Counsel Leader
07/13/2018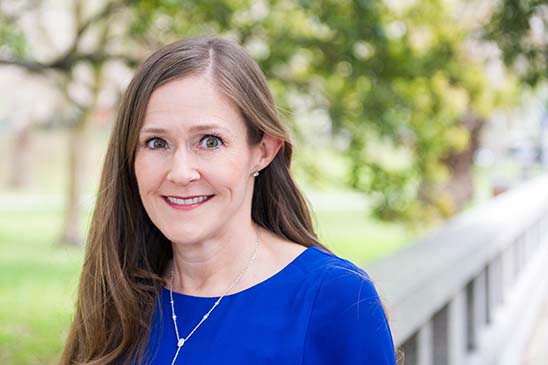 Entergy has named Christy Kane as the company's first pro bono counsel.
The company's pro bono program supports such efforts as the Self Help Resource Center, which has helped thousands of unrepresented low-income and vulnerable domestic court litigants in the Greater New Orleans area. Entergy's legal department employees donated more than 1,700 hours of service last year and more than 10,000 hours over the past six years.
Kane, a veteran litigator, previously served as executive director of Louisiana Appleseed, one of 18 nonprofit, public interest law centers across North America. She joined Entergy on June 18.
"Low-income customers in the areas we serve often need legal help they can't afford. For years, our team has volunteered thousands of hours to help meet this need," said Marcus Brown, executive vice president and general counsel for Entergy. "Our national search for a full-time leader for this effort has led us to someone with both the legal and advocacy experience we need and deep roots in our region. We're pleased that Christy will be here to lead our efforts to enhance and expand our pro bono work."
Kane began her career as a class action litigator at Adams and Reese in New Orleans. During her time there, she won many awards, including A&R's 2008 Pro Bono Volunteer of the Year and was recognized as a CityBusiness Woman of the Year in 2007. She had been Louisiana Appleseed's full-time executive director since 2007, assisting with the organization's mission of promoting systemic change that supports vulnerable populations in the state.
"By creating this position, unique to the corporate community, Entergy has demonstrated its commitment to helping others and encouraging lawyers, even outside of the company, to do the same," said Kane. "I look forward to promoting pro bono work within our legal department, resulting in an even greater impact on the communities we serve."
Kane has a law degree from the George Washington University. Her undergraduate degree is from Loyola University. She is a member of the Louisiana State and Federal Bar Associations. In 2011, the New Orleans Chapter of the Federal Bar Association awarded Kane the Camille Gravel Award for public service. She is a Fellow of the Louisiana Institute of Politics and the Louisiana Bar Foundation, as well as a member of the Supreme Court of Louisiana's Access to Justice Commission.
---