Insights > Entergy New Orleans Powers 21 Customers with Bright Spirits for the Holidays
Entergy New Orleans Powers 21 Customers with Bright Spirits for the Holidays
12/20/2019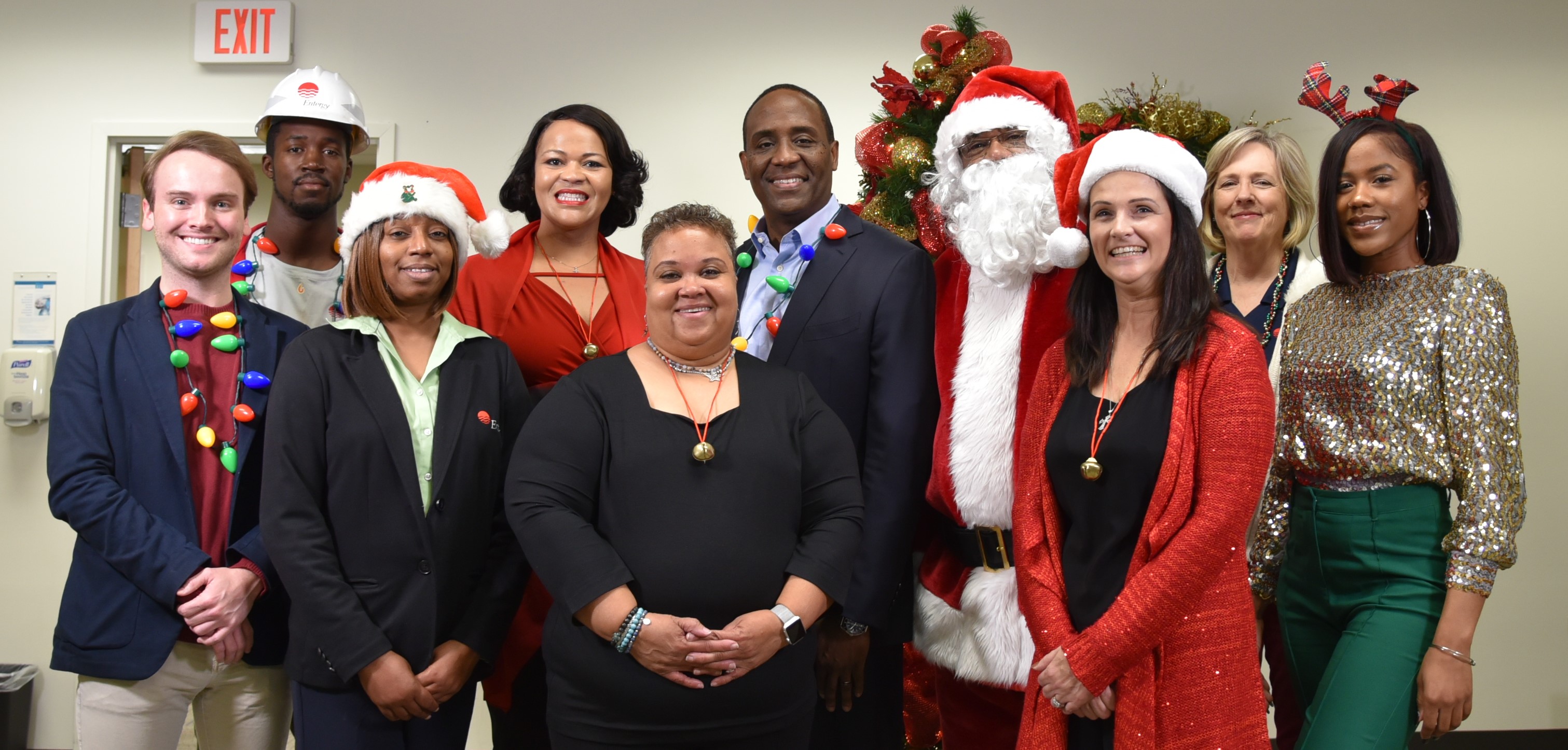 For the sixth year in a row, Santa and his Entergy elves completed their annual "Operation Secret Santa" mission by paying the utility bills of 21 customers through The Power to Care , Entergy's low-income bill assistance program.
In 2014, Entergy New Orleans began the "Operation Secret Santa" tradition after seeing customers lined up outside in the early morning cold to pay their bills before the holidays. Since then, Entergy New Orleans has provided more than $35,000 in utility bill-payment assistance to surprised customers. Through this operation, customers can focus more on family and holiday traditions, and less about how they are going to pay their utility bill for the month.
"Giving back to the communities we serve year-round is a big part of our company's mission," said David Ellis, Entergy New Orleans' president and CEO. "Operation Secret Santa is one of our favorite events at Entergy New Orleans because our community efforts shift into high gear during the holidays. From paying utility bills to providing gifts for low-income families and feeding the homeless, there is nothing more rewarding than seeing the positive impact it has on our most vulnerable customers when they do not have to choose between paying their bills or providing their families a happy holiday."
Continuing in the spirit of giving, Entergy employees will participate in the annual Times-Picayune Doll & Toy Fund and give back to the New Orleans community at the Zulu Social Aid & Pleasure Club's annual Toy and Bike Giveaway on Saturday, Dec. 21.
Entergy New Orleans remains a sponsor of Celebration in the Oaks, an annual winter festival of lights in New Orleans City Park that features holiday decorations and displays for all ages, as well as NOLA ChristmasFest, Canal Street Home for the Holidays and other holiday events throughout the month of December.
---