Insights > Entergy Texas Volunteer Supports IRONMAN North American Championship Triathlon
Entergy Texas Volunteer Supports IRONMAN North American Championship Triathlon
06/13/2019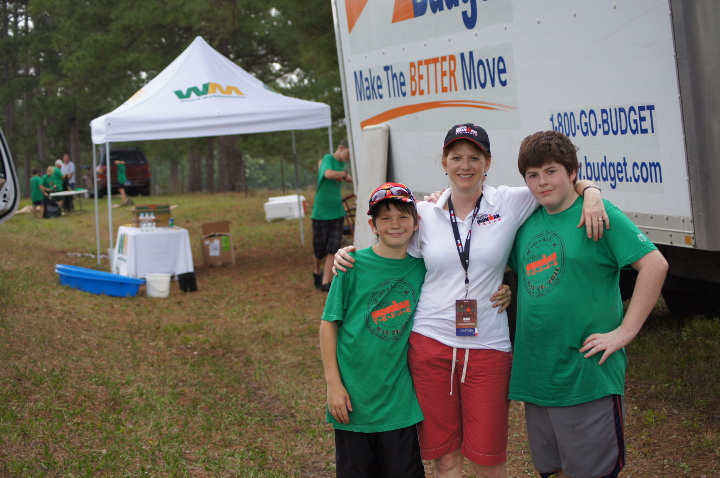 For the ninth consecutive year, The Woodlands hosted the IRONMAN North American Championship Triathlon in April. Every year the event brings thousands of world-class athletes and spectators to Southeast Texas, as well as volunteers who play key roles in ensuring that the competition goes smoothly.
There are 80 volunteer stations at the event with more than 6,000 volunteers, including Dona Miller of Entergy Texas, an administrative assistant for business and economic development. For Miller, the triathlon is a fundraising opportunity to help the local Boy Scout troop that her sons, both Eagle Scouts, were a part of growing up.
Even though her sons are grown and no longer involved with the troop, the family continues the tradition of giving back to the organization that gave so much to their family. The Millers have volunteered at IRONMAN on behalf of Boy Scouts of America Troop 491 in Montgomery, Texas, for the last eight years.
"Since 2011, IRONMAN's initial year in The Woodlands, our troop has overseen the environmental cleanup effort," said Miller. "This is no small feat as it requires six days of shift scheduling – from Tuesday morning when the athlete's village is set up until the early morning hours on Sunday after the last competitor crosses the finish line."
Troop 491 is responsible for cleaning up trash along the 26.2-mile run course and the athlete's village and maintaining the finish line on Waterway Avenue. In addition, 40 volunteers from the troop staff a bike aid station.
"Race day starts early in the morning at Northshore Park, the site for the 2.4-mile swim. We clean up trash and personal items left by the athletes and spectators," said Miller. "We then move on to the bike transition at Town Green Park. All the while, other groups of scouts and parents monitor the athlete's village and finish line to keep the area as clean as possible."
The 26.2-mile run course cleanup starts Saturday evening and continues until the last runner crosses the finish line around midnight. By 3 a.m., all areas are cleared of trash and receptacles emptied.
Each station is awarded a grant from the IRONMAN Foundation. The amount depends on the scope of their station and how many volunteers are needed.
"It's grimy work but so worth it," said Miller. "Our IRONMAN participation is vital to the financial support of the troop – everything from paying the light bill, roof repairs, new tents for campouts, supplies and a few scholarships to scouts who need them. We're truly grateful and blessed for our hard-working volunteers."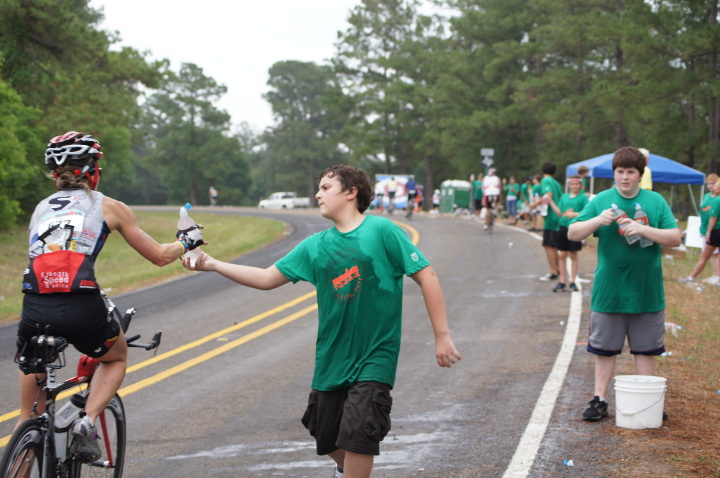 ---