Insights > National Volunteer Month Spotlight: Pilgrim's Dave Noyes
National Volunteer Month Spotlight: Pilgrim's Dave Noyes
04/24/2016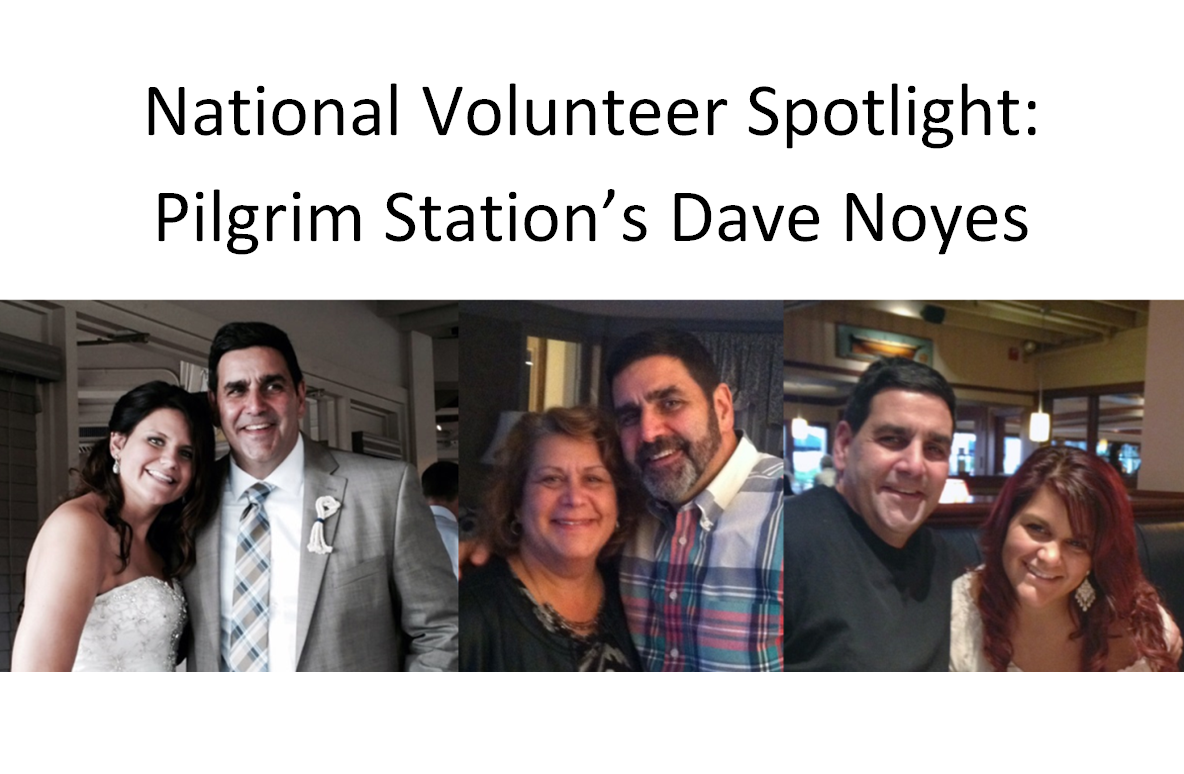 Dave Noyes is the nuclear safety assurance director at Entergy's Pilgrim Power Plant. He has worked there for 26 years. He began his career in the nuclear power industry as a shift work coordinator in Pilgrim's production organization. 
He resides in Plymouth, Massachusetts with his wife Denise. He has four daughters – Emily (27), Katherine (24), Christina (22) and Abigail (17).
Volunteering is important to me because I believe it is vital to help meet the ever-changing needs of our communities. Serving also helps me appreciate all that I have and keeps me balanced – it reminds me that something I may consider a significant issue affecting my life is oftentimes inconsequential. 
The best thing about my family's volunteer efforts is seeing each of my four daughters learn that we are all just people who need help in different ways. 
I volunteer at my church's (St. Peter Parish) soup kitchen with my daughter Abigail. Our ministry serves a free hot meal every Sunday afternoon to anyone who needs it – we typically have 25 to 40 diners each week. My time spent preparing and serving meals is frequently the most rewarding experience of my week because I know that we providing nourishment and the opportunity for fellowship. 
My family also supports a holiday giving tree program every Christmas that coordinates toy and clothes donations for distribution through the St. Vincent DePaul Society.
---