Insights > Power Principle: A Conversation with Eunice Harris
Power Principle: A Conversation with Eunice Harris
12/18/2018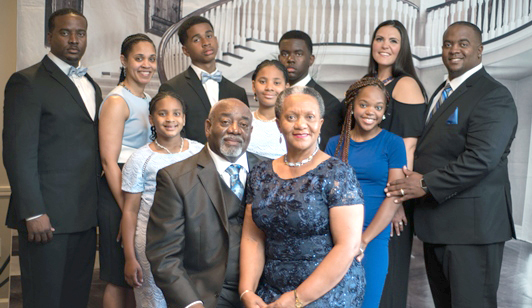 Eunice Harris has been with Entergy for almost 43 years. She currently works as a customer service representative for Entergy Louisiana on the Northshore.
What's your Power Principle at work? Providing excellent customer service to not only customers on the Northshore, but to 13 mayors/municipalities, 12 commercial and industrial customers, four chambers, two parish presidents with councils, two school districts, and builders. I also enjoy promoting Entergy Louisiana's core values within our communities, while ensuring we give back to agencies that are the community engines that keep us afloat.
What motivates you to work safely? I focus on returning home to my family at the end of the day and back to my co-workers the next. My husband of almost 42 years and I have two married sons, three granddaughters and three grandsons who we joyfully visit often. I want my co-workers to experience that same joy with their families. And safety is the key role in making it possible for us to do this.
How do you balance work and family? While I'm always ready to tackle any challenge at work, I focus on my family during my time away from the office and use those days off wisely. My family fuels my work with a good attitude, and my work fuels my family with gratitude.
What is the best work-related advice you've been given? Your customers are the ones who pay your salary, so treat them with respect. And tell them that you appreciate them by showing accountability.
What is your proudest moment with Entergy? My proudest moment at Entergy is when I was offered my current position in 2012, a job that I desired. It's a job where you must get into the hearts of our customers and community leaders by making a positive difference in their lives, communities, schools and businesses. As a customer service representative, you are the face of Entergy, whether you are resolving an issue or request for a customer, chamber, small-town, mid-city mayor, school superintendent or a low-income customer.
Would you like to join Eunice as she helps power life? Check out career opportunities with Entergy! You can also keep up with Entergy career opportunities by following us on LinkedIn!
---