Insights > Volunteers Help Out with Special Olympics Softball Tourney
Volunteers Help Out with Special Olympics Softball Tourney
12/09/2019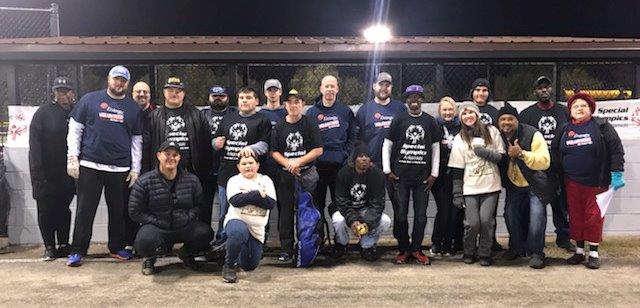 Entergy was well-represented at the Special Olympics softball tournament at the University of Central Arkansas in Conway in November. 
According to employee volunteer Maggie Oholendt, "We made over 100 sandwiches, gave out chips and supplied drinks and bags of candy for a couple of hours and still had the will and endurance to play softball with our very special athletes in the cold until 11:30 p.m. Friday. It is always very rewarding to give out hugs and encouragement to this special group of men from the St. Francis Adult Development Center of Forrest City."
Entergy volunteers included Caleb Fowler, Steve Benson, Kevin Tanner, Kenny Muhammad, Danny Macon, Leticia Finley, Debbie Cossey, Ryan Horton, Keith Luchin and Chris Locke. Entergy also contributes financially to Special Olympics.
---