STAY INFORMED.
Outage information and storm updates are just a few clicks away.
Keeping you informed in the event of a storm is very important to us. Our online storm center, View Outages website, social media feeds, and free Entergy app offer updates and information about outages in your area.
View Outages and Restoration Status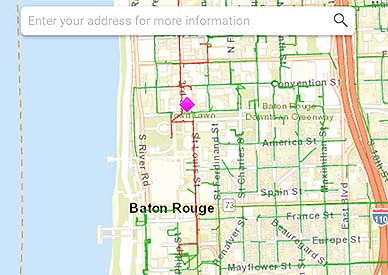 In addition to this online storm center, Entergy's View Outages website allows you to click on the map to find restoration status in your area. You can even directly enter your address to find out more about the outage, including estimated restoration times. You can access View Outages via direct link, from this online storm center, or from within the free Entergy app. 

Entergy Text Alerts 
Outage text alerts can give you outage update information and more. The service works with cellphones and smartphones. Outage text alerts are great for customers who:
Want to know if the power is on at another location, like their business, a loved one's home or a recreation camp.
Are evacuated due to a weather emergency and want to know when power will be restored at home.
Need to keep tabs on their accounts to manage tight-cash situations, make a last-minute payment or avoid forgotten payments.
Want to know immediately when a work order or permit is approved or why its status has changed.
Outage text alerts are easy to use, and there is no charge from Entergy to use this service.*
Stay weather aware and #StormReady by signing up for outage texting. Text REG to 36778, and have your account number and zip code handy. The registration pattern is as follows including spaces: REG (account number) (zip code).
*Depending on your wireless plan, you may be charged by your communications provider for the text messages or web data associated with this service. My Account text alerts provides routine outage and account information during normal weather conditions. During incidents of widespread damage caused by a major storm, text messages may not be available for affected areas for several days until we determine restoration times.
Social Media 
Entergy provides restoration updates and other information for customers and the general public on our official social media feeds. You can find links to Entergy's official company social media feeds online. While many of our employees also use social media sites, official company voices are found only on this page.



Entergy's Free App
Stay informed and in control with Entergy's free app. The app offers easy access to our View Outages website, text alert commands, account information, this online storm center and more.
Have you made plans to stay connected during a disaster? Check out our tips for preparing your mobile phone for a crisis event.