Insights > Top 10 Ways We Powered Life in 2019
Top 10 Ways We Powered Life in 2019
02/10/2020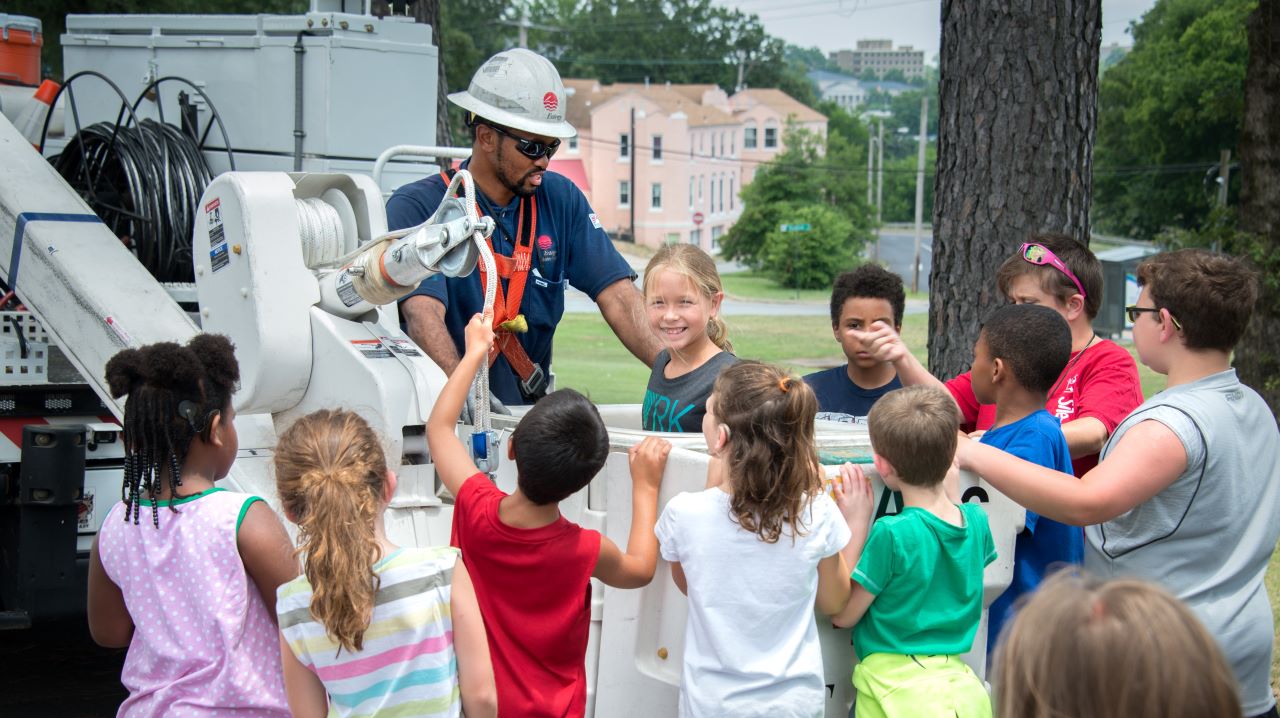 As we continue on our journey toward becoming the premier utility, we are reminded that powering life means more than keeping the grid running. It means understanding and delivering what our customers and communities need to be successful. 
Reflecting on 2019, we are highlighting the top 10 ways we positively impacted the lives of tens of thousands of our neighbors while creating stronger, healthier and more vibrant communities.
Entergy earns spot on the Dow Jones Sustainability Index for 18th consecutive year. 
Civic 50 recognizes Entergy as one of America's most community-minded companies for 4th consecutive year. 
Entergy's Super Tax Day program celebrates a decade of results, putting nearly $260 million back in the pockets of 150,000 low-income customers since 2009. 
Entergy sponsors the Hamilton Education Program, making history come to life for more than 2,600 high school students from Louisiana, Mississippi and Alabama. 
Employees spend more than 100,000 hours volunteering in their community while the company awards nearly $16 million in grants to support local nonprofits.


Customers, employees and shareholders raise more than $2.6 million for The Power to Care to provide utility bill assistance to seniors and disabled customers.
Employee volunteers and community partners plant more than 28,000 trees and contribute time to wetlands restoration projects.


The U.S. Chamber of Commerce inducts Entergy into its Hall of Fame for Corporate Citizenship. 
Entergy and its advocacy partners help generate an increase of more than $54 million in local, state and federal funds to provide high-quality early childhood education for working families.


Entergy celebrates 10 years of No Place for Hate, our partnership with the Anti-Defamation League that has reached more than 300,000 students across Louisiana, Mississippi and Arkansas to create school cultures that celebrate diversity and combat bias and bullying behavior.
Download a copy of the Top 10 Ways We Powered Life in 2019.
---